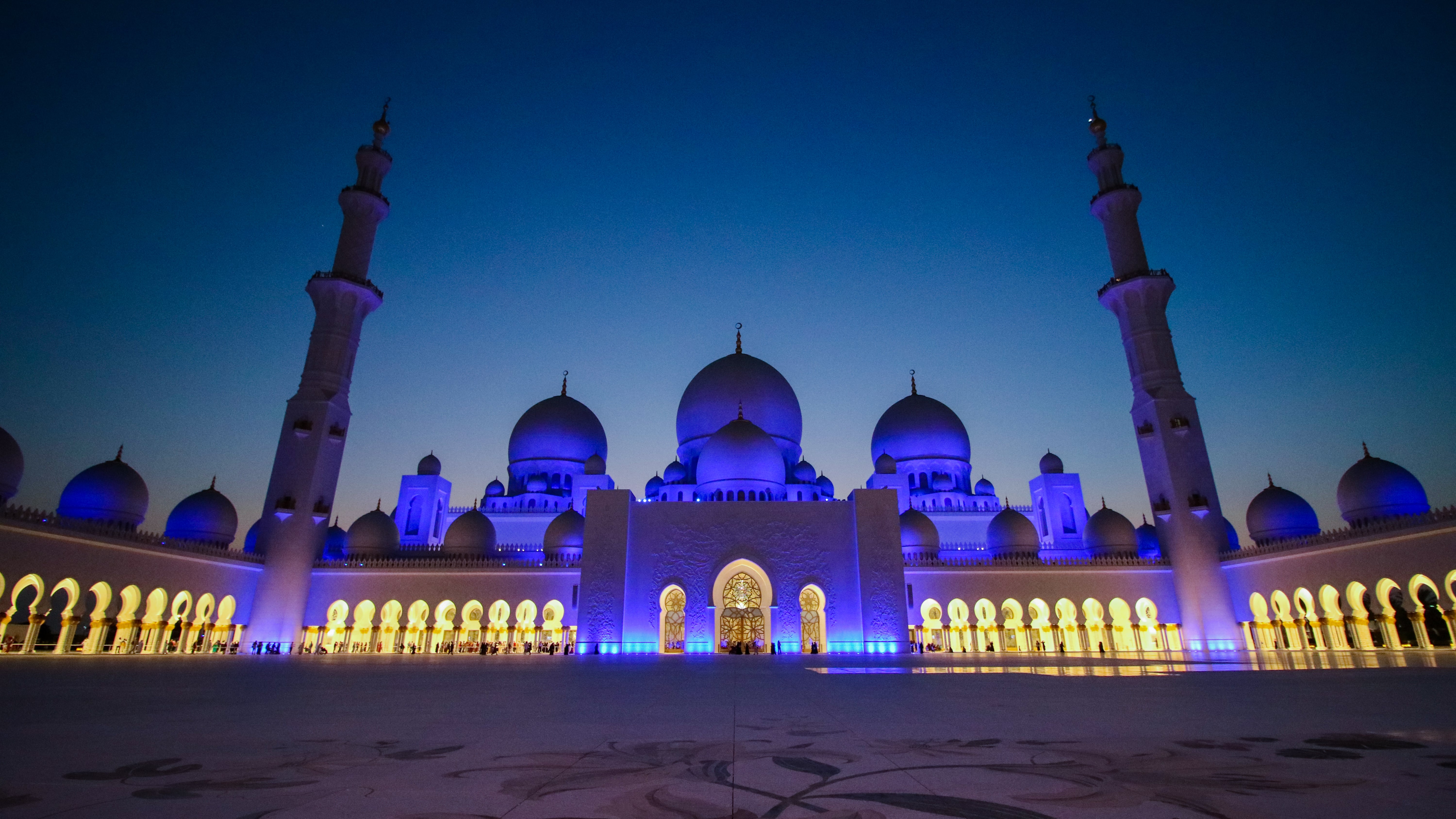 Abu Dhabi
Abu Dhabi currently the capital of the United Arab Emirates situated off the mainland on an island in the Persian Gulf. It was formerly an undeveloped town of only local importance, however, oil revenues enabled it to evolve into a modern city with a fully developed infrastructure. Nowadays full of skyline's modern towers and shopping mega centers.

Building grand and unprecedented structures is a trend in Abu Dhabi and whole United Arab Emirates. For instance, The Emirates Palace which is renowned as a "beyond 5 star" resort, a real life Disney castle offering unprecedented luxury in the heart of Abu Dhabi. Or Etihad Towers – a complex of stunning buildings with considered "Best Bars of Abu Dhabi" located just opposite the Emirates Palace hotel. Topping everything with the Grand Mosque of Sheikh Zayed with stunning white marble domes, immense Persian carpet, crystal chandeliers and possibility to host 41 thousand of worshipers! And many more including the ambition to always stay in the leading position when it comes to size and modernization.
Helpful tips
---
Restaurants. We got a chance to try ice-cream in Cinnabon restaurant with a perfect view to the beach. We would recommend the ice-cream there without a second doubt!

Markets. Tap water in Abu Dhabi and in whole United Arab Emirates is questionable. Even though in some sources you could find that water is safe to drink, we suggest to doublecheck with your host or locals before you do that. We did not risk it and drank bottled water while there.

Transportation. To get to Abu Dhabi you can use plane, bus, car or even a boat. As it is a capital city, it has great accessibility, on top of that you can use any other transport you feel like using.

In the city it is common to use public transportation such as metro, buses or taxies which are the fastest way to get around. We drove there and around the town with our host car and had a lovely walk in the beach area.
Best of luck planning your holidays in United Arab Emirates!

Is there anything else you would like to visit while in United Arab Emirates?

If you have anything in mind, please let us know and let's discuss it.

For more traveling tips subscribe to our newsletter!