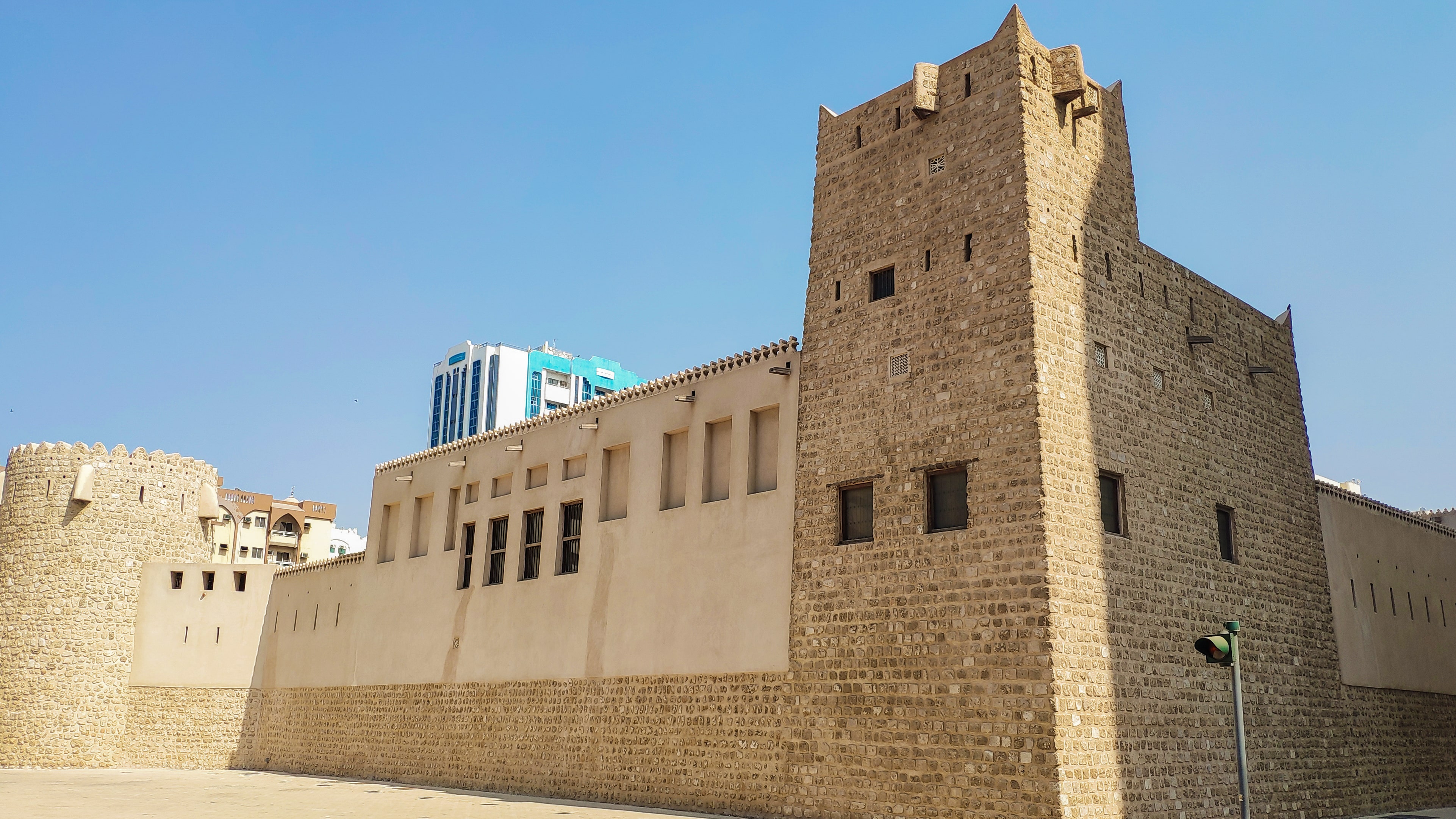 Sharjah
Sharjah is an Emirate capital which is number three when it comes to size and population though out United Arab Emirates. It is situated along the southern coast of the Persian Gulf on northeast from Dubai forming part of the Dubai-Sharjah-Ajman metropolitan area. Also, it is the only Emirate to have land on both the Persian Gulf Coast and the Gulf of Oman.

Being a city so close to Dubai which is the largest city within United Arab Emirates makes it also like a suburb. People live in Sharjah as prices there are cheaper and work in Dubai as there you can get better jobs. The downside is huge rush hour traffic jams between the cities extending to hours of wasted time.

While experiencing the Emirate you can see that a lot of the people still following ancient traditions. Many women are walking covered from head to toes. Also, most if not all Public buildings were designed by the present Shaikh which brings visual change from the usual fare of skyscrapers in other Emirates. It is also believed to be the strictest Emirate to deal with people who consume, buy or transport alcohol.
Helpful tips
---
Markets. Prices in grocery shops are the same as through whole United Arab Emirates, however, take into consideration that bigger shops usually hold better price.

Tap water in Sharjah and in whole United Arab Emirates is questionable. Even though in some sources you could find that water is safe to drink, we suggest to double check with your host or locals before you do that. We did not risk it and drank bottled water while there.

Transportation. To get to Sharjah you can use plane, bus, car or even a boat. As it is a port city, it has great accessibility, on top of that you can use any other transport you feel like using.

In the city it is common to use public transportation such as buses or taxies which are the fastest way to get around the city. We preferred walking as it helped to get to know the city and see not only the touristic places and we recommend you do the same if you have a chance.
Best of luck planning your holidays in United Arab Emirates!

Is there anything else you would like to visit while in United Arab Emirates?

If you have anything in mind, please let us know and let's discuss it.

For more traveling tips subscribe to our newsletter!