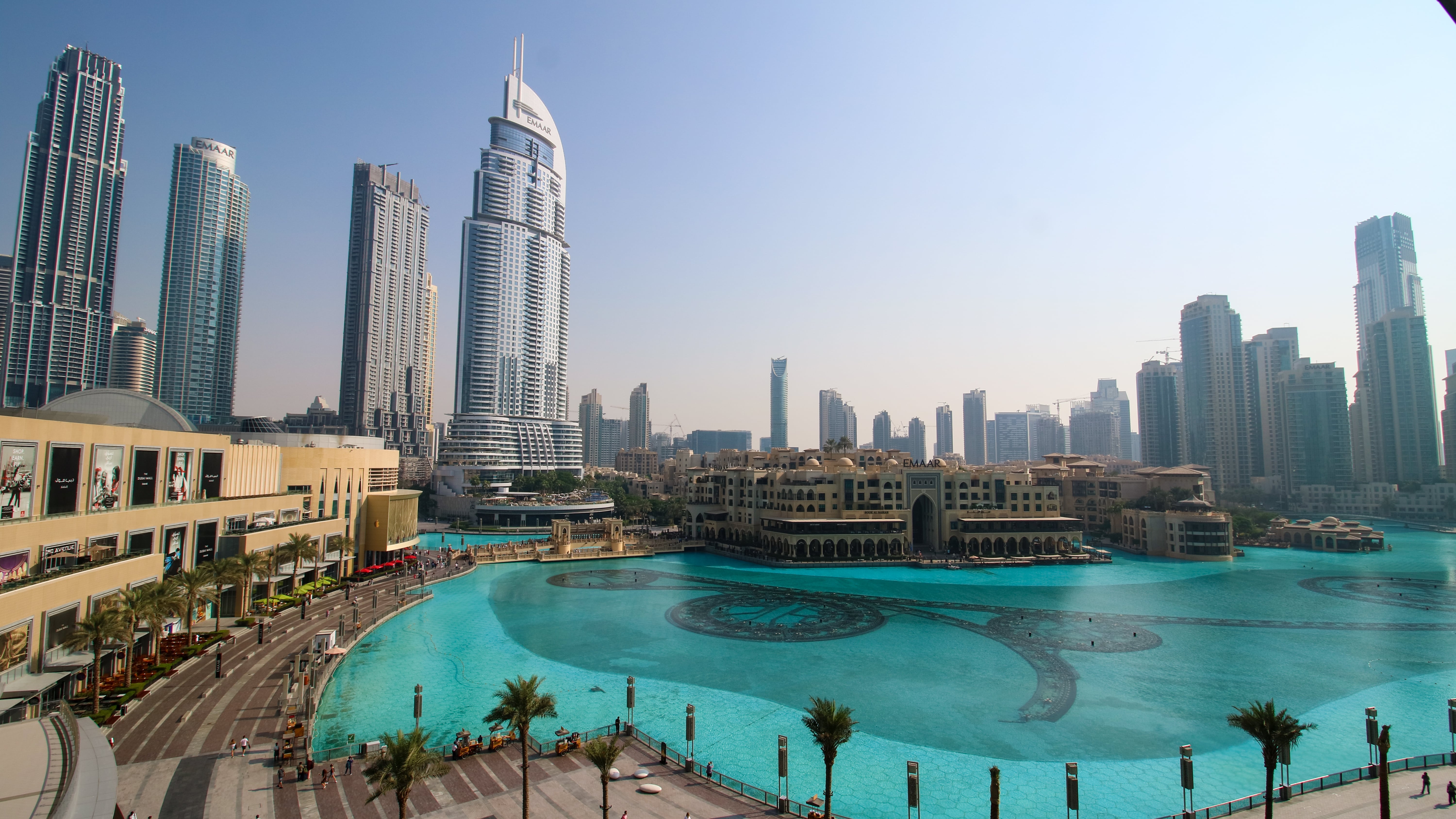 Dubai
Dubai is a city from a future. Here you see alchemy of profound traditions and ambitious futuristic vision. Not to mention that it is a city created in a middle of a desert. It is often referred to as an Emirate of luxury shopping, ultramodern architecture and a lively nightlife.

Shopping here is considered a leisure activity and malls are much more than just mere collection of stores. This city holds largest shopping mall in the world, and it plans to almost double its size by building an extension. Currently, Dubai is retailers' number one as it hosts not one but two huge annual shopping festivals. To entertain customers inside the malls they have built surreal attractions such as a giant aquarium, indoor ski slope or even botanical garden.

When you walk outside the luxurious malls it is hard not to admire the city for unrelenting enthusiasm, pursuit and capability to dream big and realize projects that anywhere else would just stay on a drawing board. Here you can find audaciously high buildings including Burj Khalifa, an 830m-tall tower which dominates the skyscraper-filled skyline. At its foot lies Dubai Fountain, with jets and lights choreographed to music. On artificial islands just offshore is Atlantis, The Palm, a resort with water and marine-animal parks. Projects reflecting a mindset which embraces the future and sometimes might even seem like sci-fi concepts such as flying cars, super-fast trains and an army of robots.

As climate here is more suitable to live in nighttime, you will find the city wake up after dark. Nightlife in Dubai is filled with shape-shifting pleasure centers which can please about every taste, budget and age group. From elegant rooftop terraces, warm beach clubs and exclusive dance clubs to sophisticated cocktail bars, shisha lounges and concerts under the stars, you name it and Dubai delivers. Most of the nightlife centers situated on the fancy hotels, however, you can find community theater, live-music venues and the world-class Dubai Opera outside.
Helpful tips
---
Restaurants. We encourage to visit any restaurant from which you will be able to witness Dubai Fountain show in the evening. There are multiple restaurants around from where you can do it. You will find no problem for any taste of yours. We did not make it this time, however, next time we come, we want to see it!

Markets. Prices in grocery shops are the same as through whole United Arab Emirates, however, take into consideration that bigger shops usually hold better price.

Tap water in Dubai and in whole United Arab Emirates is questionable. Even though in some sources you could find that water is safe to drink, we suggest to double check with your host or locals before you do that. We did not risk it and drank bottled water while there.

Transportation. To get to Dubai you can use plane, bus, car or even a boat. As it is a port city, it has great accessibility, on top of that you can use any other transport you feel like using.

In the city it is common to use public transportation such as metro, trams, buses or taxies which are the fastest way to get around the city. Most of the time we used metro, trams and walked as it helped to get to know the city and see not only the touristic places and we recommend you do the same if you have a chance. However, if you come with three or more people and you are not living next to metro station, it is good to consider taxi option as well.
Best of luck planning your holidays in United Arab Emirates!

Is there anything else you would like to visit while in United Arab Emirates?

If you have anything in mind, please let us know and let's discuss it.

For more traveling tips subscribe to our newsletter!