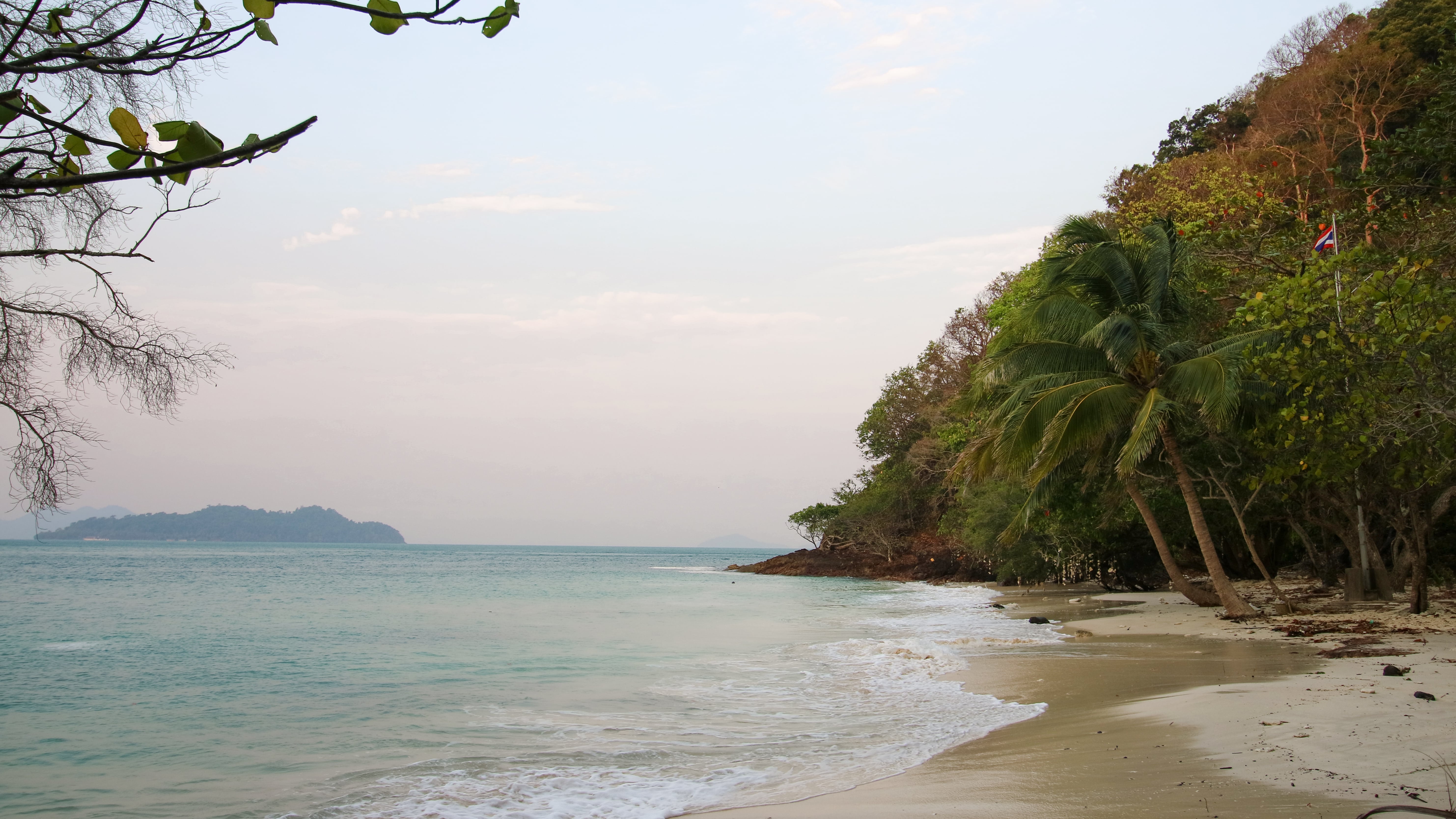 Koh Chang Island
Koh Chang also know as Elephant island is third largest island in Thailand situated in the Gulf of Thailand near Cambodian border. Island contains dense and steep jungle, steep mountain peaks, hiking trails, white sand beaches, waterfalls visible only during raining season and offshore coral reefs. Vast majority of these nature sights attracts thousands of adventurers every year. Despite the transformation of parts of it into a package-tour destination this picturesque island still retains its distant and sturdy spirit.

Even people who are not interested in nature sights have plenty of activities to do here. The coast is dotted with resorts, beaches and villages where you have great number of bars, clubs and massage parlors. Most of them are located on the western part of the island while eastern part contains more nature sights including mangrove forests.
Helpful tips
---
Restaurants. There are multiple places in the island where you can find descent food. In most of the local restaurants you will find higher prices than in mainland for lower quality food. Here seafood is especially fresh. Also, it is great to stop by and try local food in street markets, look for a cleaner place and enjoy!

Markets. In Koh Chang as in almost every other island in Thailand you will easily find a lot of cheap souvenirs to put on your fridge. Local markets will charge you less the less you look like a tourist and if you know some simple Thai phrases, that will melt their hearts away. In shops all over island prices vary around same level, thus, choose a more convenient for you. Inside the island we could not find a place where you could pay with card except 7/11 where you need to spend at least 300 bath in order to pay by card. Good to have cash at all times.

Transportation. To get to Koh Chang you will basically need a boat as it is an island, however, ferry carry cars, buses and motorbikes. We chose Center Point Pier and for both ways we paid below 11 EUR including our motorbike charge which we rented in Trat. It was an easy and adventurous trip around the island. Either way you choose, be aware that infrastructure is quite developed, roads are small but in good shape with not a lot of traffic. Do not forget to also enjoy the trip not only the destination.

Inside the island you will find yourself using local Tuk Tuk's, bikes or mopeds which are one of the most convenient transportation devices used to get around.
Best of luck planning your holidays in Thailand!

Is there anything else you would like to visit while in Thailand?

If you have anything in mind, please let us know and let's discuss it.

For more traveling tips subscribe to our newsletter!