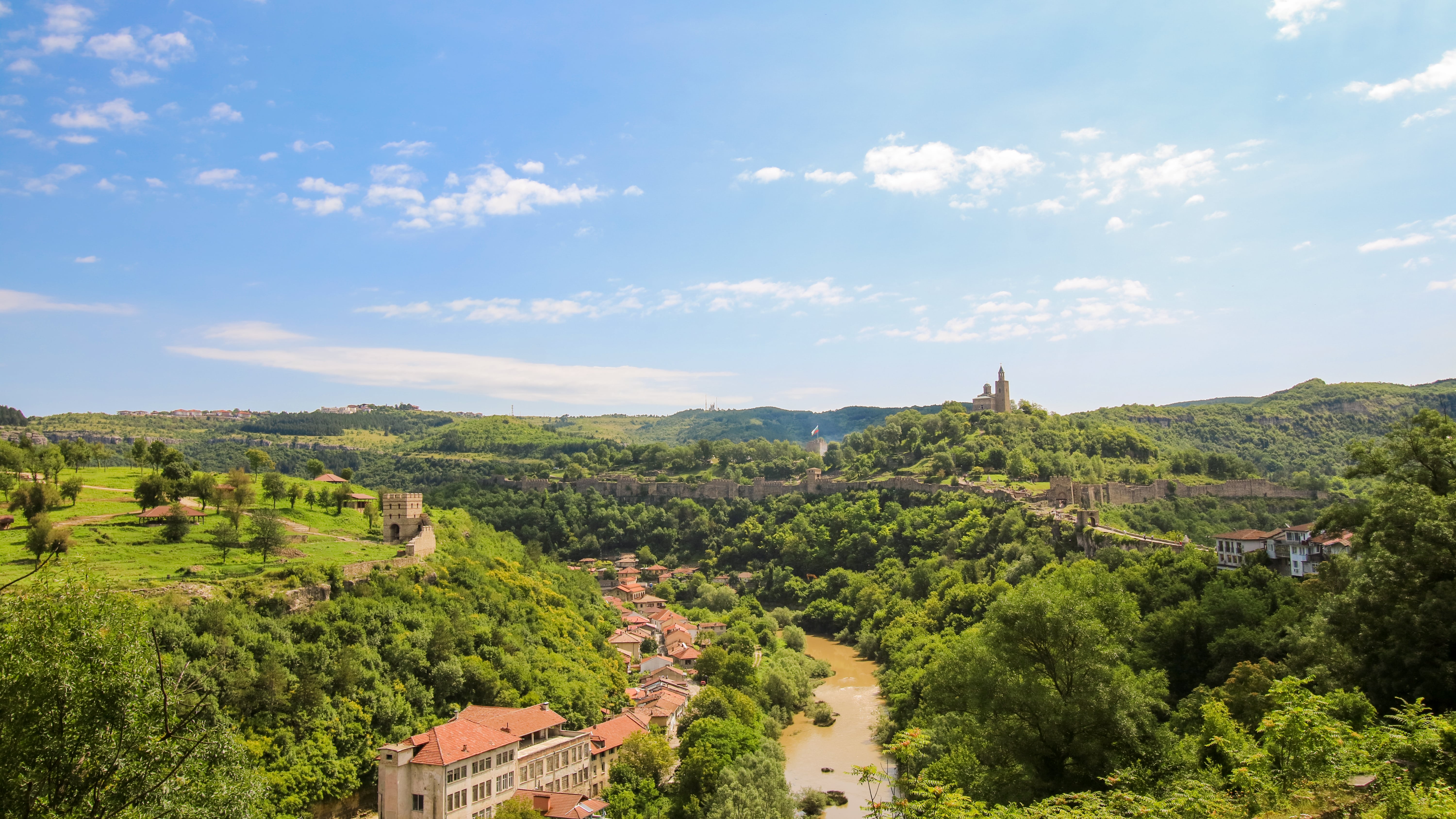 Veliko Tarnovo
Veliko Tarnovo or "Great Tarnovo" often referred as the "City of the Tsars" is a town in north central Bulgaria and the administrative center of Veliko Tarnovo Province. City with beautiful and unique architecture is famously known as the historical capital of the Second Bulgarian Kingdom.

The old part of the town is situated on three hills risen on the shores of Yantra river: Tsarevets, Trapezitsa and Sveta Gora. We found most stunning the palaces of the Bulgarian emperors and the Patriarchate, also, Cathedral and number of administrative and residential buildings surrounded by thick walls on Tsaravets hill.

During your stay in Veliko Tarnovo you should wander and explore Old town and New town as both has interesting and historic places which are worth visiting. When we arrived, we managed to get a glimpse on a light & music show which every evening enlightens Tsaravets Fortress! It was mesmerizing! During the day we participated in a medieval fair in which we witnessed the attack on the Fortress by its rightful owner and the most influential King of the Bulgarians and the Vlachs – Kaloyan.

Veliko Tarnovo is an important administrative, economic, educational, and cultural center of Northern Bulgaria. Thus, we highly recommend including it in your bucket list as it is totally worth your time!
Helpful tips
---
Markets. In Veliko Tarnovo as in every other location on the world enjoyed by tourists you will have a chance to buy overpriced souvenirs. Here prices in shops and markets are similar and you should use more convenient one for you.

In northern Bulgaria you should not drink from tap as locals suggest against it. However, in case you are not sure, just double check this with them directly.

Transportation. To get to Veliko Tarnovo you can use car, bus or train which ever you find more convenient for you. There is a possibility to fly to a nearby town. In order to get around the city best is to use your foot.
Best of luck planning your holidays in Veliko Tarnovo!

Is there anything else you would like to visit while in Bulgaria?

If you have anything in mind, please let us know and let's discuss it.

For more traveling tips subscribe to our newsletter!