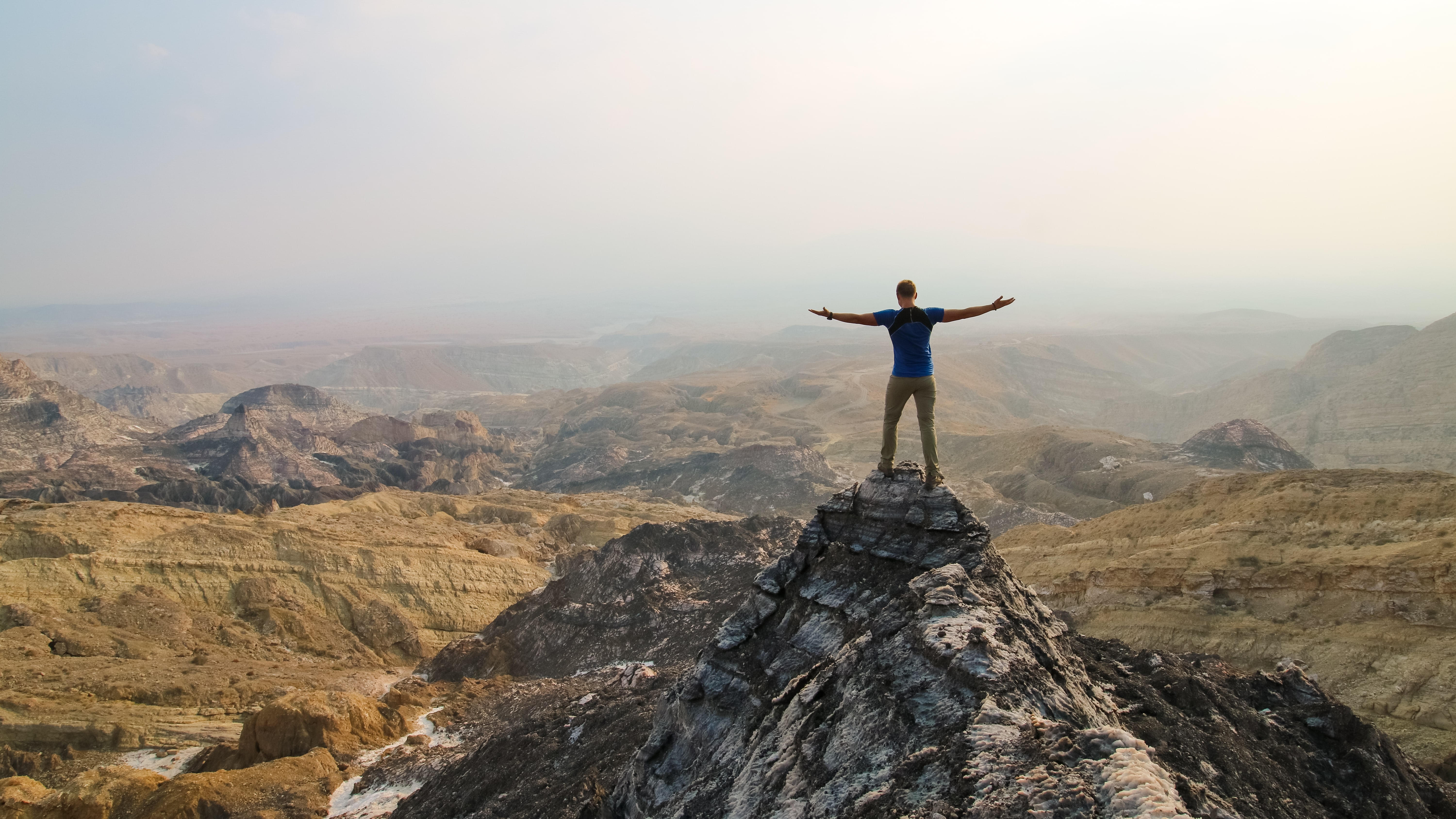 Jashak Salt Dome
Jashak Salt Dome also called "Kuh-e-Namak" which means mountain of salt situated in southwestern Iran. Many salt domes can be observed in south, southwest, and central areas of Iran as they are one of the main units of structural geomorphology of Iran. And Jashak Salt Dome is located in the highest density area, Zagros Folded zone, Persian Gulf region. This unique site has various karstic morphologies including caves and waterfalls as well as also salt glaciers. It can not be seen nowhere else in the world and a must visit place if you ask us as well.
Helpful tips
---
Transportation. To get to Jashak Salt Dome you can use car, tour or taxi which ever you think is more convenient for you. We hitchhiked and it was super easy, however, as we camped there for a night when going back we faced no traffic as this is not a touristic place yet and we had to walk around 6 km to the main road.

We recommend going there with a guide which will also show you some magnificent places. As this is not a touristic place, there are little to no roads and they are not shown on map. To get around you need to be familiar with the location and it can be easy to get lost. Be safe!
Best of luck planning your holidays in Iran!

Is there anything else you would like to visit while in Iran?

If you have anything in mind, please let us know and let's discuss it.

For more traveling tips subscribe to our newsletter!