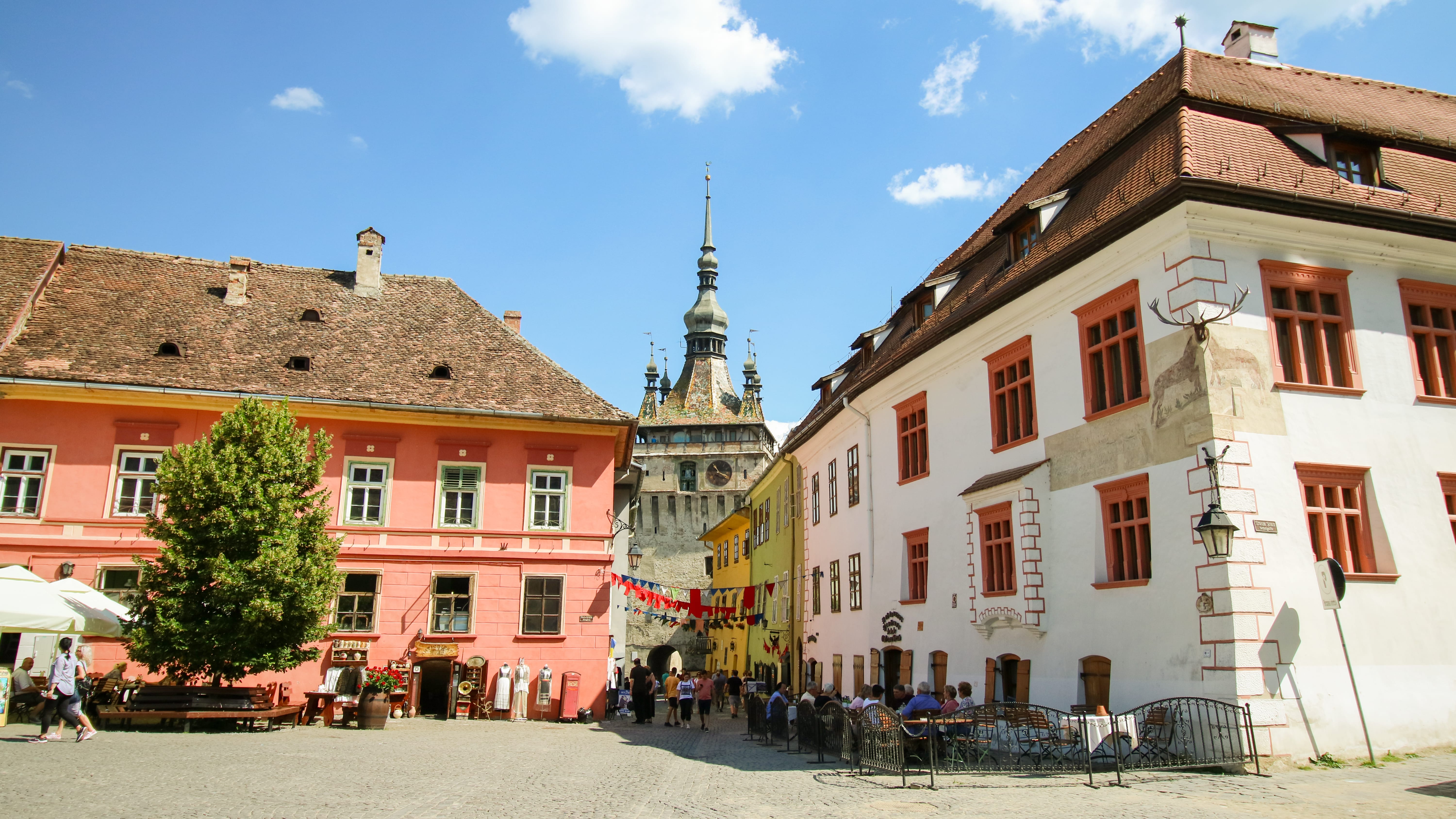 Sighisoara
Sighisoara a city situated in central Romania which is famous for being one of the most beautiful and best-preserved medieval towns in Europe. The city is perfectly intact 16th century jewel with colorful narrow streets it could compete with most of the well know cities for stunning magical atmosphere. That is probably the reason why it is designated as a World Heritage Site by UNESCO. The origins of Sighisoara go back to the Roman times when Dacians – ancient Romanian people were building fortifications in this area.

Fun fact is that this city was the birthplace of Vlad Dracula, also known as Vlad the Impaler. He was the one who inspired Bram Stoker's fictional creation, Count Dracula. His home is one of many places to visit here, however, we recommend going to the Clock Tower instead, where you will be able to get to know medieval culture in their museum and whole Old Town from above. Basically, even if you do not enter in any tourist trap there, it will still be an amazing experience as the city is gorgeous!

A must visit town if you ask us! And you can easily fit it in between destinations as it is relatively small and after enjoying it you can move on to your next destination.
Helpful tips
---
Markets. In Sighisoara as in every other location on the world enjoyed by tourists you will have a chance to buy overpriced souvenirs. Especially big concentration is situated in Old town where you will be able to purchase maps, photos, books or anything else related to Dracula. Here prices in shops and markets are similar and you should use more convenient one for you.

In Sighisoara you should not worry about water as it is drinkable from tap. Because of good mountain water. However, in case you are not sure, just double check this with locals.

Transportation. To get to Sighisoara you can use car, bus or even motorcycle which ever you think is more convenient for you. And to get around the Old town city is best on foot! Outside Old town you will find local buses or taxies.
Best of luck planning your holidays in Sighisoara!

Is there anything else you would like to visit while in Romania?

If you have anything in mind, please let us know and let's discuss it.

For more traveling tips subscribe to our newsletter!