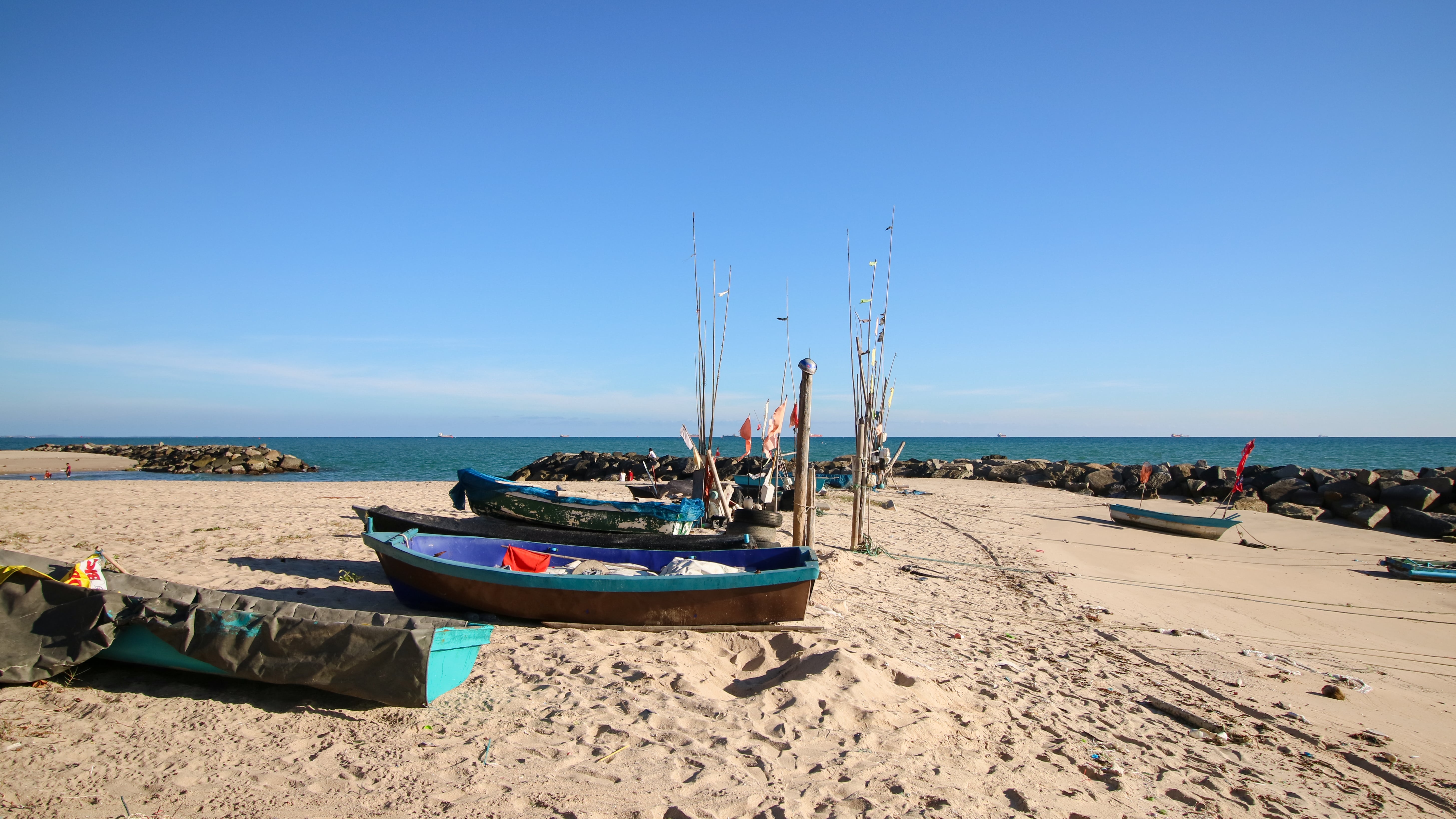 Rayong
Rayong is a small and calm city on the east coast of the Gulf of Thailand. It is known getaway destination preferred by local folks instead of busier, louder and more touristy Pattaya. Peaceful beach atmosphere and pleasant local Thai people vibe are between the reasons why people come here. The possibility to bump into Thai families or groups of local students is much higher than to meet foreign tourist roaming around.

It is also a perfect base for those who are going to Koh Samet island. People tend to stop here to shop, have something to eat and stay for a sightseeing even if it is just for a little bit before they hop on a ferry to the island. We met people who lives in Bangkok (only 176 kilometers away), however, often comes to Rayong just to clear their mind, have some delicious seafood and clean fresh air.
Helpful tips
---
Restaurants. There are multiple places in the city where you can find descent food. In most of the local restaurants you will find price and quality ratio alright and food fresh, especially fish. Stop by and try local food in street markets, look for a cleaner place and enjoy!

We particularly enjoyed this little restaurant in Thanon-Yom Chinda street called "ร้านเชย ระยอง" (Chay Rayong Shop). There the price and quality ratio is great. And of course, trying some snacks at quite large night market.

Markets. In Rayong as in almost every other city in Thailand you will easily find a lot of cheap souvenirs to put on your fridge. Local markets will charge you less the less you look like a tourist and if you know some simple Thai phrases, that will melt their hearts away. In shops all over city prices vary around same level, thus, choose a more convenient for you. Tesco Lotus accepts card payment, even if you do not spend 300 baths as in every other shop like for instance 7/11. We found it particularly convenient when you just need something like a water bottle or some snacks.

Transportation. To get to Rayong you can use car, bus, train or plane as it is relatively close to Pattaya Airport. We traveled to Rayong using hitchhiking from Pattaya. It was an easy trip where we walked for couple kilometers to reach the main road. Successfully caught a ride and reached our target. Either way you choose, be aware that infrastructure is quite developed, roads are huge with many lines and there is a lot of traffic. Do not forget to also enjoy the trip not only the destination.

Inside the city you will find yourself using local Tuk Tuk's, bikes which are one of the most convenient transportation devices used to get around. However, exploration is doable on foot if you decide to skip on bike.
Best of luck planning your holidays in Thailand!

Is there anything else you would like to visit while in Thailand?

If you have anything in mind, please let us know and let's discuss it.

For more traveling tips subscribe to our newsletter!