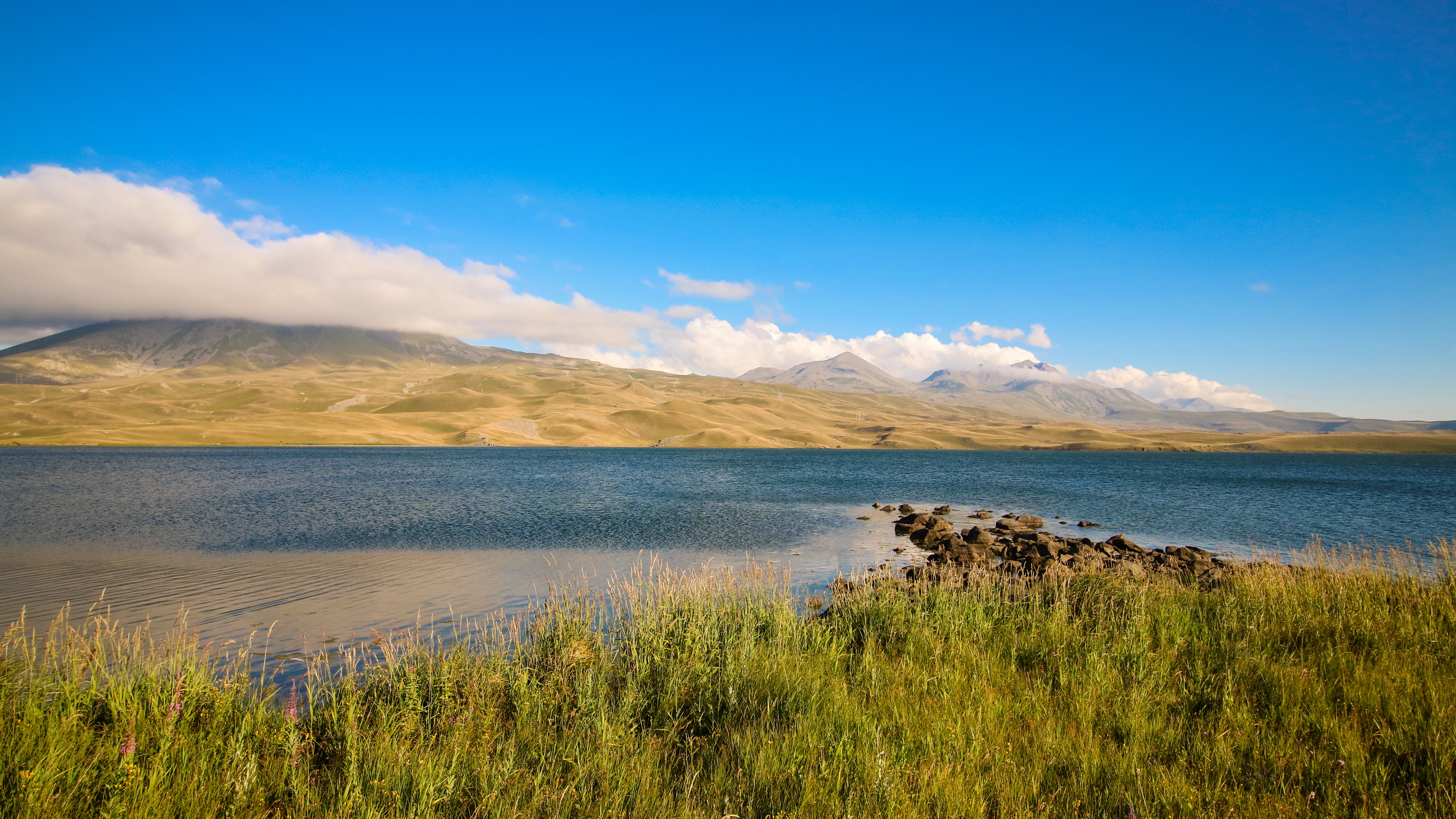 Bakuriani & Tabatskuri Lake
Bakuriani is a skiing resort in the Borjomi district of Sakartvelo. It is located on the northern slope of the Trialeti Range, in the shadows of the breathtaking Caucasus Mountains at an elevation of 1700 meters above sea level. Being home to many alpine slopes and cross-country trails, it offers some of the most spectacular skiing and snowboarding in Europe.

Not surprisingly at winter period Bakuriani attracts a lot of skiing enthusiasts as it was originally developed as an Olympic training facility. Here you will be able to enjoy not only downhill ski runs, cross-country trails, sledding but also horseback tours or simply long walks through beautiful snowy forests. Infrastructure is well taken care off, most of the valleys in Bakuriani are ideal for snowmobiling but if you like old school, there is a possibility to explore picturesque village of Bakuriani with a horse drawn sleights.

Even though Bakuriani is a skiing resort, it is also quite busy during summer season. Offering many hikes through the mountain range, picknick locations and extraordinary views.

Tabatskuri Lake is located between Borjomi and Akhalkalaki districts In Samtskhe-Javakheti region risen 1991 m above sea level. There is a village near on the shore of the lake. It's populated by ethnic Armenians who make their living by farming and growing potato, fishing, etc. There is a spot for picnic at the artificial forest near the lake, but it's always possible to camp or stay with locals and try their cheese and fried potato. Even if they see that your camp is more interesting and having more fun – they will come, do not worry. Around the lake there are some inactive volcanoes.
Helpful tips
---
Markets. In Bakuriani as in every other location on the world enjoyed by tourists you will have plenty of shops who can sell you overpriced souvenirs.

Prices in grocery shops are the same as through whole Sakartvelo, however, take into consideration that bigger shops usually hold better price.

Tap water in Bakuriani, Tabatskuri Lake and in whole Sakartvelo is amazing. They have huge underground water reserves, mountain springs and water there is clear and tasty in most of the places. Thus, we recommend trying it and do not bother buying it from shops. Neither of our hosts advised against using water from tap for drinking.

Transportation. To get to Bakuriani you can use bus or car. As it is one of the largest skiing resorts in Sakartvelo, it has great accessibility.

In the city it is common to use public transportation such as buses or taxies which are the fastest way to get around the city. We were traveling with four-wheel drive cars as we were on an amazing off-road trip. We recommend you do the same if you have the chance.
Best of luck planning your holidays in Bakuriani!

Is there anything else you would like to visit while in Sakartvelo?

If you have anything in mind, please let us know and let's discuss it.

For more traveling tips subscribe to our newsletter!