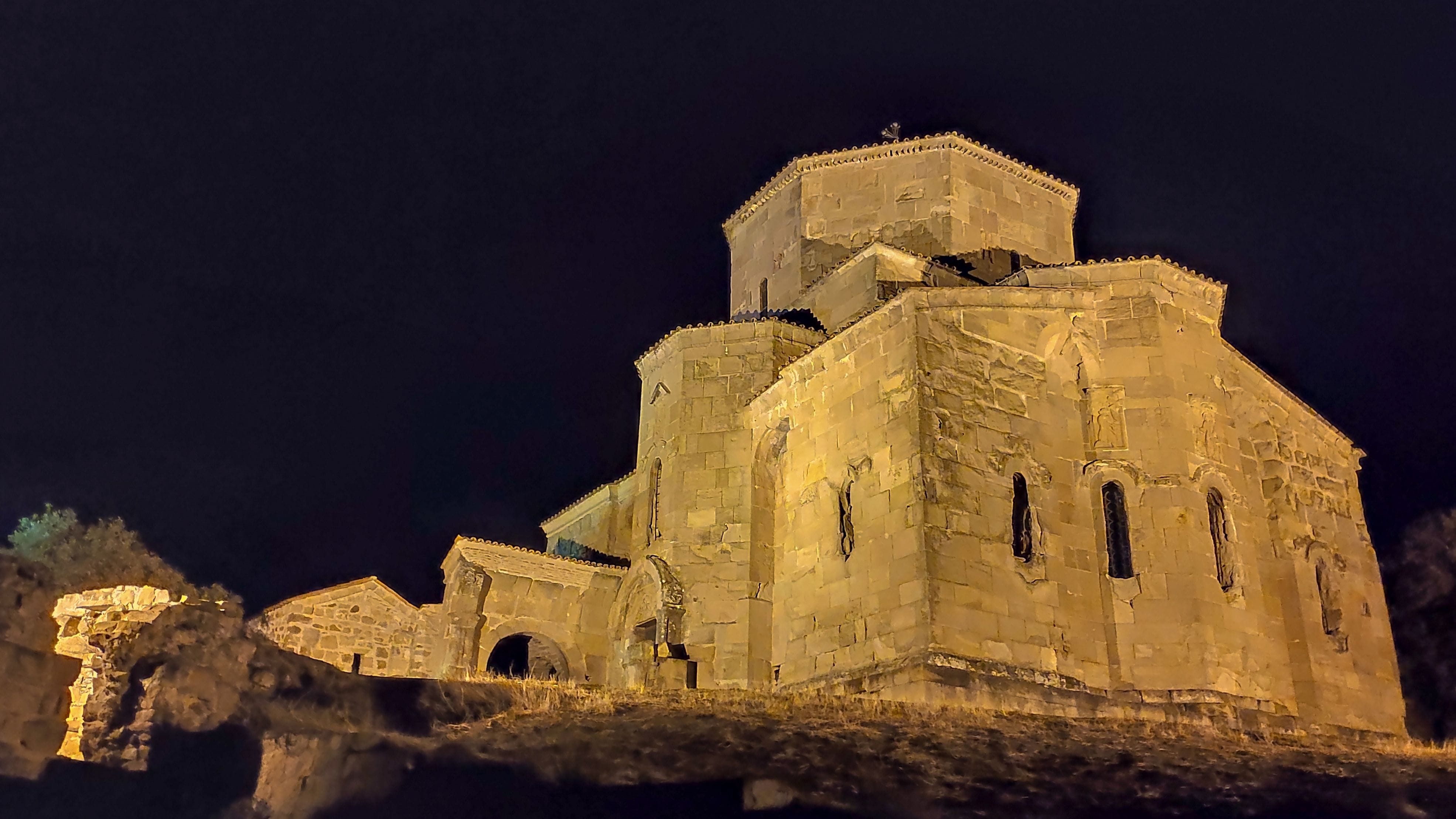 Mtskheta
Mtskheta – is by any doubt a unique and picturesque place located just around 30 km from Tbilisi at the confluence of the Mtkvari and Aragvi rivers. No wonder it is a UNESCO World Heritage Site. An old town inhabited since 1 thousand years BC and a former capital before Tbilisi where it was moved at the beginning of the VI century due to better defensive position. Archaeologists have unearthed evidence of Mtskheta's status as a major trading post from which most are currently on show in the town's museum.

The city was highly developed, even had working water supply system, markets and stone houses. This city was also a religious center of the city, however, after conversion to Christianity in around 337 AD most of the pagan shrines were converted into churches.

Even after moving the title of capital to Tbilisi, Mtskheta continued to be the coronation and burial place of Kartvelian kings. Also, the seat of the Patriarch, who is also known as the Bishop of Mtskheta. Nowadays, in here you get that laid-back village feel and can relax in the lovely old town especially compared to the more hectic pace of Tbilisi.

For us this lovely city still remains the city with a name which is truly difficult to pronounce.
Helpful tips
---
Markets. In Mtskheta as in every other location on the world enjoyed by tourists you will have plenty of shops who can sell you overpriced souvenirs. Prices in grocery shops are the same as through whole Sakartvelo, however, take into consideration that bigger shops usually hold better price.

Tap water in Mtskheta and in whole Sakartvelo is amazing. They have huge underground water reserves, mountain springs and water there is clear and tasty in most of the places. Thus, we recommend trying it and do not bother buying it from shops. Neither of our hosts advised against using water from tap for drinking.

Transportation. To get to Mtskheta you can use plane, train, bus or car. As it is the closest places to Tbilisi, which is the capital of Sakartvelo, it has great accessibility and you can use any other transport you feel like using.

In the city it is common to use public transportation such as minibuses or taxies which are the fastest way to get around the city. We preferred walking as it helps to get to know the city and see not only the touristic places and we recommend you do the same if you have the chance.
Best of luck planning your holidays in Mtskheta!

Is there anything else you would like to visit while in Sakartvelo?

If you have anything in mind, please let us know and let's discuss it.

For more traveling tips subscribe to our newsletter!