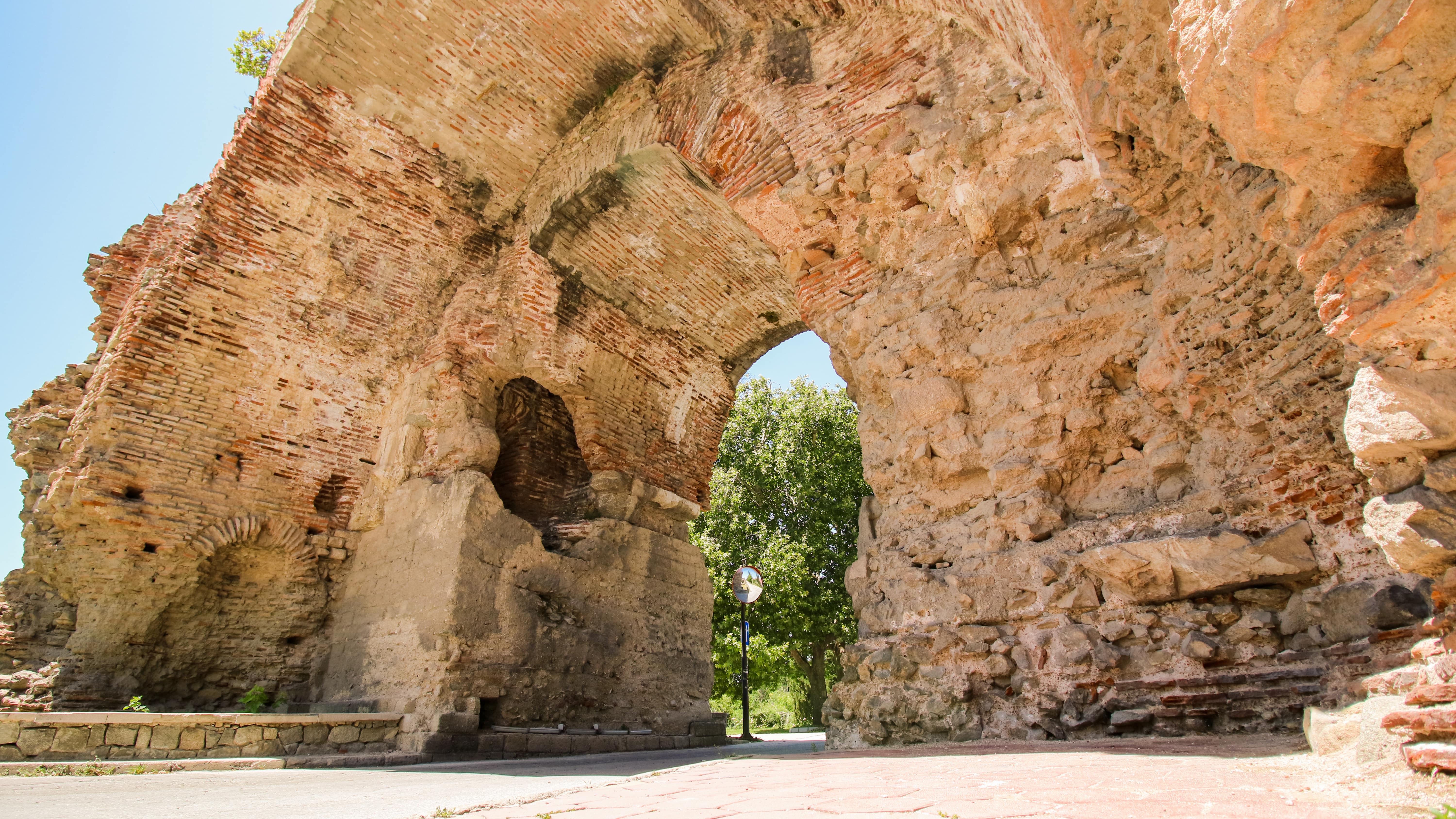 Hisarya & Pavel Banya
Hisarya – is a small resort town in Bulgaria, in Plovdiv Province. Nowadays, famous for its healing mineral waters of this location the impressive remains of the ancient Roman city of "Diocletianopolis", the enormous walls of which still stand close to their original height.

Hisarya's possess 16 natural mineral springs and 6 drilled mineral water wells. Making this town one of the oldest and most popular spa center in Bulgaria. Pleasant climate and the mineral waters of this location have proven to be attractive to settlers since ancient times. Prehistoric settlement existed in this place since 5th century BC.

Emperor Diocletian declared it a town in 293 and began the construction of massive fortification walls, baths, various public buildings, streets, etc. At that time, it became the third largest town in Thracia Province. When we investigated this unique fortification system of Roman town of Diocletianopolis built and preserved here we understood why it was ranked among the top in Europe. Wall is more than 2 km long and at certain sections reach up to 11 m height and most famous southern gate, also known as, the Camels reach even 13 m.

No wonder city name derives from the Arabic word hisar which means – fortress! Inside the town you will also spot beautiful, cool parks. When you are here you must try the mineral waters which the town of Hisarya is famous for! They are used for the various treatments and their healing effects can be achieved by drinking the water or through aqua procedures for the prevention.

Not far from Hisarya city in the same area where you can find many mineral water springs there is a town called Pavel Banya famous for its public pools. We were advised to visit it by a local as the prices are much lower than in Hisarya, however, the water is almost if not the same.
Helpful tips
---
Markets. In Hisarya as in every other location on the world enjoyed by tourists you will have a chance to buy overpriced souvenirs. The prices in the shops are similar depending on the size of the shop, but the difference is not huge, thus we encourage to save time and choose the closest shop which has what you need. There are great watermelons outside shops in trucks if you come here in summer!

In central Bulgaria you should not drink water from tap as we were advised against it. Hisarya is an exception as here are fool of underground springs which are healthy to your stomach, thus, water should be safe to drink. In case you disagree, just double check this with locals when you are there.

Transportation. To get to Hisarya you can use car or bus which ever you think is more convenient for you. Best way to get around the city is on foot as it is lovely and comparatively small. View around here is unique and beautiful so we recommend it, however, there are enough taxies for everyone if you will need one!
Best of luck planning your holidays in Hisarya!

Is there anything else you would like to visit while in Bulgaria?

If you have anything in mind, please let us know and let's discuss it.

For more traveling tips subscribe to our newsletter!