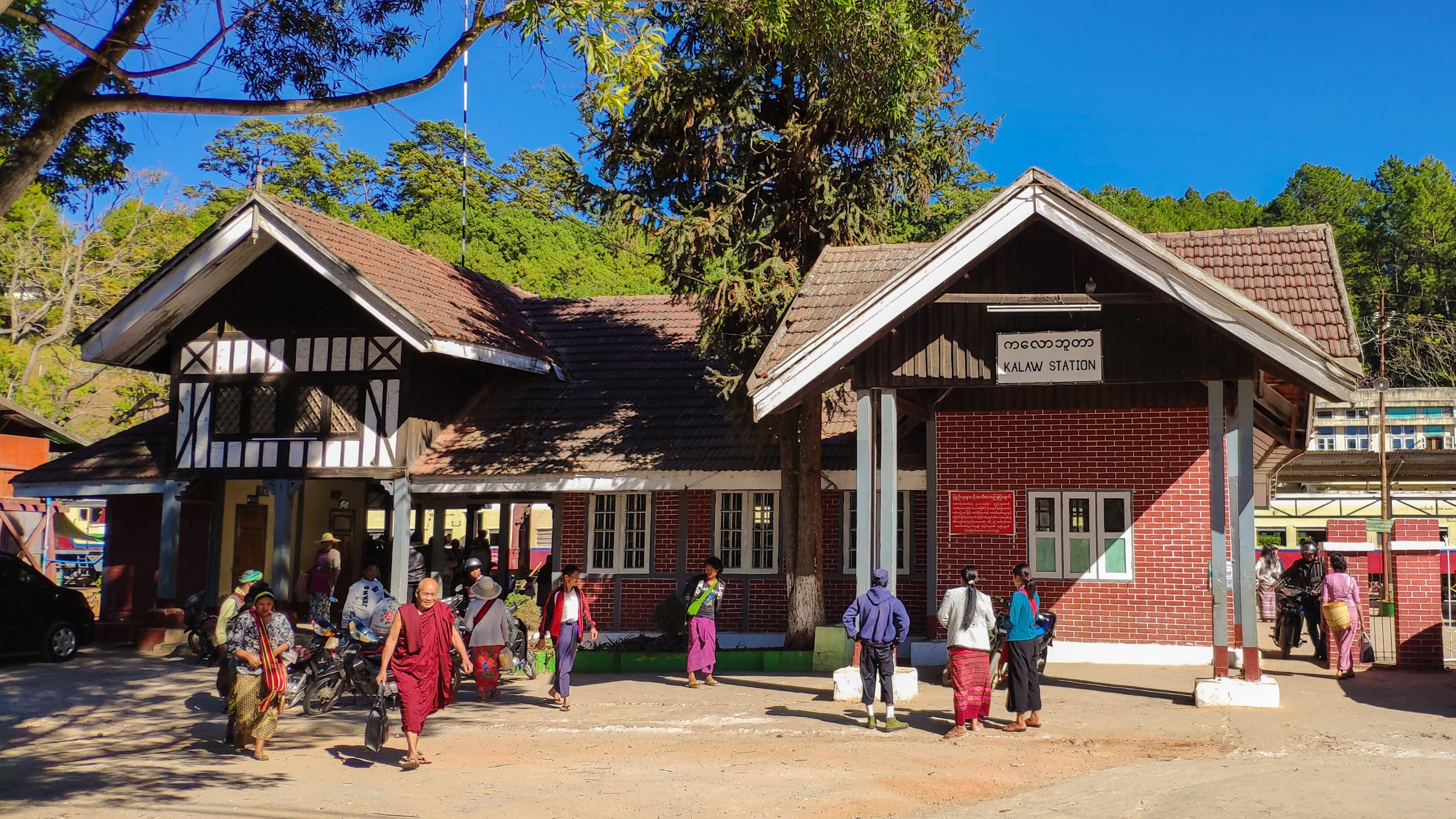 Kalaw
Kalaw is a small town situated in mountainous region of Shan State, Myanmar. It was founded by British civil servants who could not stand the heat in the lower regions. The town looks completely different than the surrounding native villages. To some extent the feel can be similar as visiting European mountain resort. Colonial architecture is still present, it is very calm town with considerably well infrastructure. Most people who come here are going on an adventure of a life time! This is the main base of operation from which people start hiking to Inle Lake on the way visiting jungles, reservoirs, mountains, fields and various native villages in surrounding hills like Danaw, Pa-O, Palaung, and Taung Yo villages. Incredible experience!

It is also one of few places where you will meet more fellow backpackers rather than organized tour operators with full buses of foreigners. As many people come here independently to find their best trek. Relaxing here for a few days, exploring the nearby temples and trails or just getting a good night rest before the hike to Inle Lake is what most people choose to do here. However, the town is also known for its large population of Nepali Gurkhas and Indians, whose ancestors during the colonial era built most of the infrastructure. Therefore, people who enjoy local company and spending more time in one place will feel at ease. Maybe even visit a forbidden by law cock fighting stage in the local market about which you can only get to know from a local folk.
Helpful tips
---
Restaurants. There are multiple places in the city where you can find descent food. In most of the local restaurants you will find price and quality ratio alright and food fresh. Stop by and try local food in street markets, look for a cleaner place and enjoy!

We enjoyed snacks from little local shops, dinner in small local restaurant in the city center and breakfast in our hotel. By far, breakfast was the best part of our Kalaw food experience.

Markets. In Kalaw as in almost every other city in Myanmar you will not easily find a lot of cheap souvenirs to put on your fridge. However, we encourage to walk around and look for hand made goods in local markets. Here they will charge you less the less you look like a tourist and if you know some simple Myanmar phrases, that will melt their hearts away. In shops all over city prices vary around same level, thus, choose a more convenient for you. We did not find a shop which would accept card payment, thus, be prepared and have some cash with you!

If you have time in Kalaw, we suggest visiting the main market situated in the city center. If you are lucky, during the day you can witness the forbidden cock fights.

Transportation. To get to Kalaw you can use car, bus or train as it is a small village in mountainous Shan province. We traveled to Kalaw using a train from Thazi as we heard about incredible scenic route the train goes through while entering the mountains. It sure does! However, it is much more convenient to go by car as main road is quite developed and it would save you lots of your precious time. Either way you choose, do not forget to enjoy the trip not only the destination. The scenery route through Shan's mountains is amazing.

Inside the city you will find yourself using your foot to get around. Exploration is easily doable on foot here as it is just a small city. Moreover, most people come here for hiking in the mountains, so it is a good warm up before the hike.
Best of luck planning your holidays in Myanmar!

Is there anything else you would like to visit while in Myanmar?

If you have anything in mind, please let us know and let's discuss it.

For more traveling tips subscribe to our newsletter!