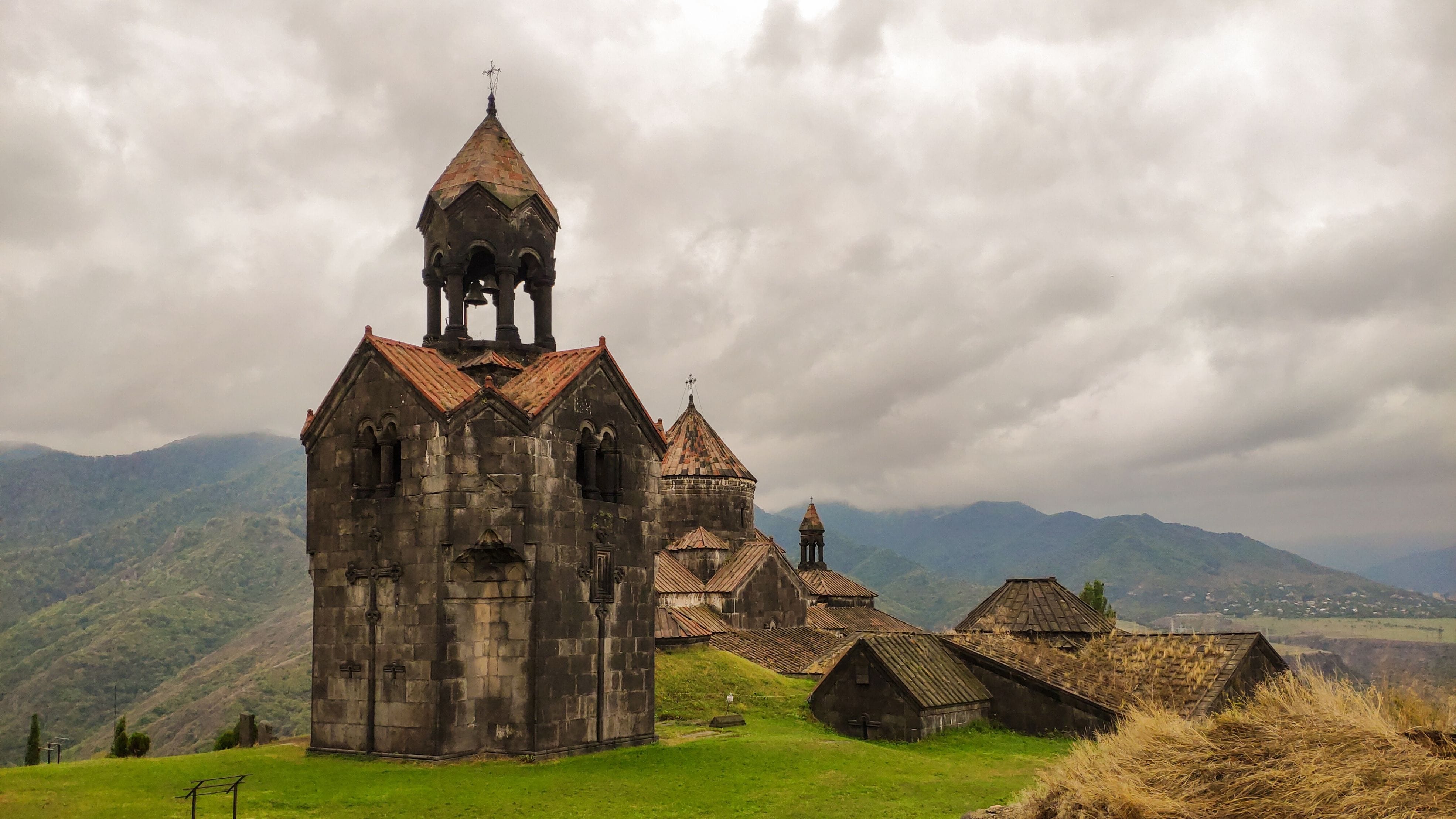 Haghpat & Vanadzor
Haghpat Monastery, also known as Haghpatavank, is a medieval monastery complex in Haghpat, Armenia. Probably the one of the most mysterious, ancient and interesting religious sites in whole country. Situated on a mountain with spectacular scenery view of the surrounding area. The monastery was founded by Queen Khosrovanuysh, wife of the Bagratid king Ashot III, probably in 976.

This extraordinary Byzantine monastery in the Tumanian region was important center of learning. Haghpat monastic complex represent the highest flowering of Armenian religious architecture, whose unique style developed from a blending of elements of Byzantine ecclesiastical architecture and the traditional vernacular architecture of the Caucasian region.

Vanadzor, formerly (until 1935) Karaklis or (1935-93) Kirovakan, city in northern Armenia. Nowadays it is an urban municipal community and the third-largest city in Armenia serving as the capital of Lori Province. It is located about 128 kilometres north of the capital – Yerevan.

If you are will go to Haghpat Monastery from capital Yerevan, most likely your route will pass through this lovely city. We suggest stopping and giving it a look at least for a lunch break!
Helpful tips
---
Restaurants. Haghpat is a small village and we suggest either try traditional north Armenian cuisine prepared by locals or instead have a lovely meal in Vanadzor which is not far and has many options for food.

Markets. In both Haghpat & Vanadzor as in every other location on the world enjoyed by tourists you will have a chance to buy overpriced souvenirs. However, prices in grocery shops are similar as in all country.

Transportation. To get to Haghpat is a pain as currently (end of 2019) the road are destroyed and it is ongoing reconstruction (from locals we heard that this reconstruction last for almost 10 years and yet there is little progress). So, and as only option is to use car or bus be prepared that it will take some time. We were hitchhiking from the direction of Georgian border to Vanadzor, it was the most challenging hitchhiking experience in whole country with almost no traffic and completely destroyed roads. However, we saw a lot of young foreigners do the same. And many aged foreign visitors in were using buses or taxies.

Road from Yerevan to Vanadzor is not as challenging as from Vanadzor to Haghpat, thus it does not take long time to get around.
Best of luck planning your holidays in Armenia!

Is there anything else you would like to visit while in Armenia?

If you have anything in mind, please let us know and let's discuss it.

For more traveling tips subscribe to our newsletter!