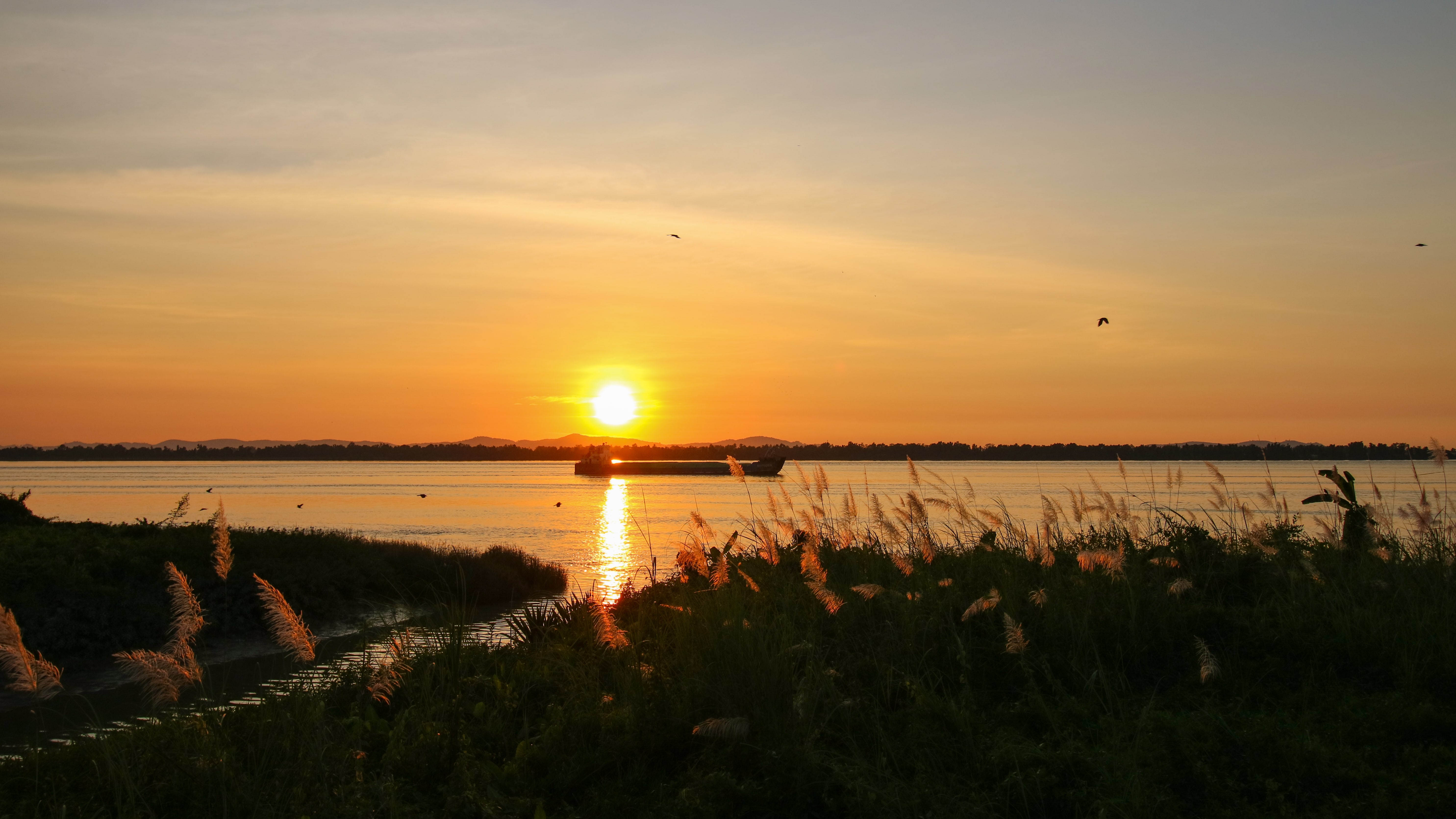 Mawlamyine
Mawlamyine, also known as Moulmein, is the main trading center and seaport in south eastern Myanmar. Being the capital city of Mon State and fourth largest city in Myanmar makes it the headquarters for travelers in this region. Inside it is filled with crumbling colonial-era buildings, while from outside surrounded by hills covered with stupas and monasteries, as well as, from its west siding with calm Thanlwin River. Mawlamyine is one of a kind when it comes to combining its charm, landscape and cultural side.

Between 1827 and 1852 Mawlamyine served as British Burma capital and at the time was the major port of the country. Nowadays, ex-colonial capital charms with faded glory, however, not that much has changed, and if you have ever wondered what life was during the British rule in Myanmar – Mawlamyine is a right place to explore! Despite the intrusions of modern technology and being Myanmar fourth largest city, it is a pretty good time capsule.

Even though you could spend days researching history inside the city, wandering around Mawlamyine is what really keep you busy. The area around Mawlamyine has enough attractions, ranging from beaches to caves and from islands to mountains to keep a visitor happy for several days. Our personal wish was to visit nearby biggest laying Buddha in the World with cultural museum inside. Impressive!
Helpful tips
---
Restaurants. There are multiple places in the city where you can find descent food. In most of the local restaurants you will find price and quality ratio alright and food fresh, especially fish as city is close to Andaman sea. In many restaurants they even have aquariums where you can choose food from. Stop by and try local food in street markets, look for a cleaner place and enjoy!

We enjoyed snacks in Night market which occurs everyday in the walking street. Although they have many dishes for the main course as well, we had our favorite place a bit further north – "Bone Kyi" restaurant, where both food and price quality ratio are great.

Markets. In Mawlamyine as in almost every other city in Myanmar you will not easily find a lot of cheap souvenirs to put on your fridge. However, we encourage to walk around and look for hand made goods in local markets. Here they will charge you less the less you look like a tourist and if you know some simple Myanmar phrases, that will melt their hearts away. In shops all over city prices vary around same level, thus, choose a more convenient for you. We did not find a shop which would accept card payment, thus, be prepared and have some cash with you!

Transportation. To get to Mawlamyine you can use car, bus, train or plane as it is fourth largest city of Myanmar. We traveled to Mawlamyine using hitchhiking from Mae Sot, Thailand & Myawaddy, Myanmar border crossing. Most of the roads are under construction and at some parts you could not even call them roads. We got lucky and reached Mawlamyine before the sunset. Either way you choose, be aware that infrastructure is underdeveloped, roads are small and sometimes two-line road (one line each direction) is already considered as a highway. Traveling with trains between major cities are alright, however, if you plan to visit more remote areas, be prepared to spend some quality time in the process. We took a train from Mawlamyine to Yangon, it took us a bit more than 12 hours to get there. So, at this point you must be able to enjoy the trip not only the destination.

Inside the city you will find yourself using local Tuk Tuk's, bikes which are one of the most convenient transportation devices used to get around. However, exploration is doable on foot if you decide to skip on bike.
Best of luck planning your holidays in Myanmar!

Is there anything else you would like to visit while in Myanmar?

If you have anything in mind, please let us know and let's discuss it.

For more traveling tips subscribe to our newsletter!