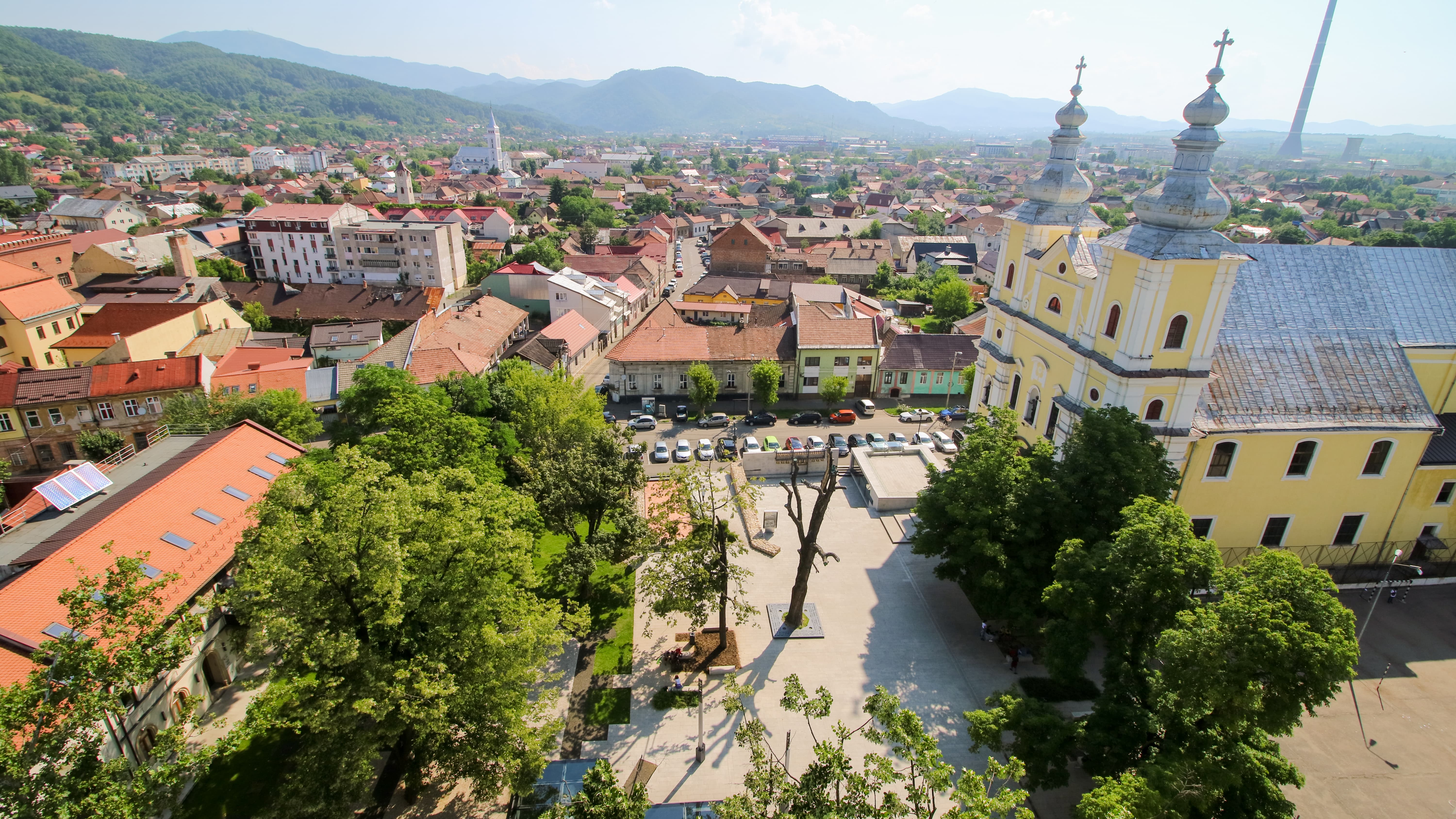 Baia Mare
Baia mare - city of gold - is the capital of Maramures County. The town was first documented in 1329 and developed as a gold-mining center in the 14th and 15th centuries under the name Rivulus Dominarum, which comes from the wives of the local miners, who used to wash the ore extracted by their husbands in the waters of the Sasar River. For more than 2,000 years the town's history is bound up with mining as it was the major mining center of Romania where gold, silver, and other nonferrous metals where extracted.

Lying at the foot of the Gutai Mountains, Baia Mare does not look attractive at first sight, but behind those bleak socialist buildings, hides an amazing medieval Old Town - pearl of the city. In the Old Center of Baia Mare where local fairs used to be now you will find renovated Piata Libertatii surounded by cheerily hued 15th- and 19th-century buildings bursting with lively bars and chic cafes. The oldest house here, dating from the 1440s, stands on the east side of the square, a lone remnant of a long-gone castle built by Transylvanian prince Iancu de Hunedoara for his wife Elisabeta. In the center of Old City stands the most majestic and iconic landmark of Baia Mare - Gothic-style 45 meters tall Stephen's Tower that counts almost six centuries. Near the historic center is Piata Izvoarelor - Baia Mare's main open-air food market. Next to it stands the only remaining part of the town's 15th century medieval fortifications, the Butchers' Tower.

Besides the city's historic center, culture and traditions, Baia Mare has the magnificent landscape of mountains and rolling hills. So, when traveling to Baia Mare don't forget to explore historical Maramures region which also includes Breb village (worth visiting).
Helpful tips
---
Markets. In Baia Mare as in every other location on the world welcomed by tourists you will have plenty of shops who can sell you overpriced souvenirs. Prices in grocery shops are the same as through whole Romania, however, take into consideration that bigger shops usually hold better price.

Tap water in Baia Mare as in all North and Central part of Romania is good to drink. Country has plenty of mountains water, so you can even find fountains with drinking water while driving on the road.

Transportation. To get to Baia Mare you can use plane, train, bus, car or any other transport you feel like using. As it is the main city in Maramures region, it has great accessibility and tourists can find it easy to get to the city and around.

In the city it is common to use public transportation such as buses which drives around the city.
Best of luck planning your holidays in Baia Mare!

Is there anything else you would like to visit while in Romania?

If you have anything in mind, please let us know and let's discuss it.

For more traveling tips subscribe to our newsletter!