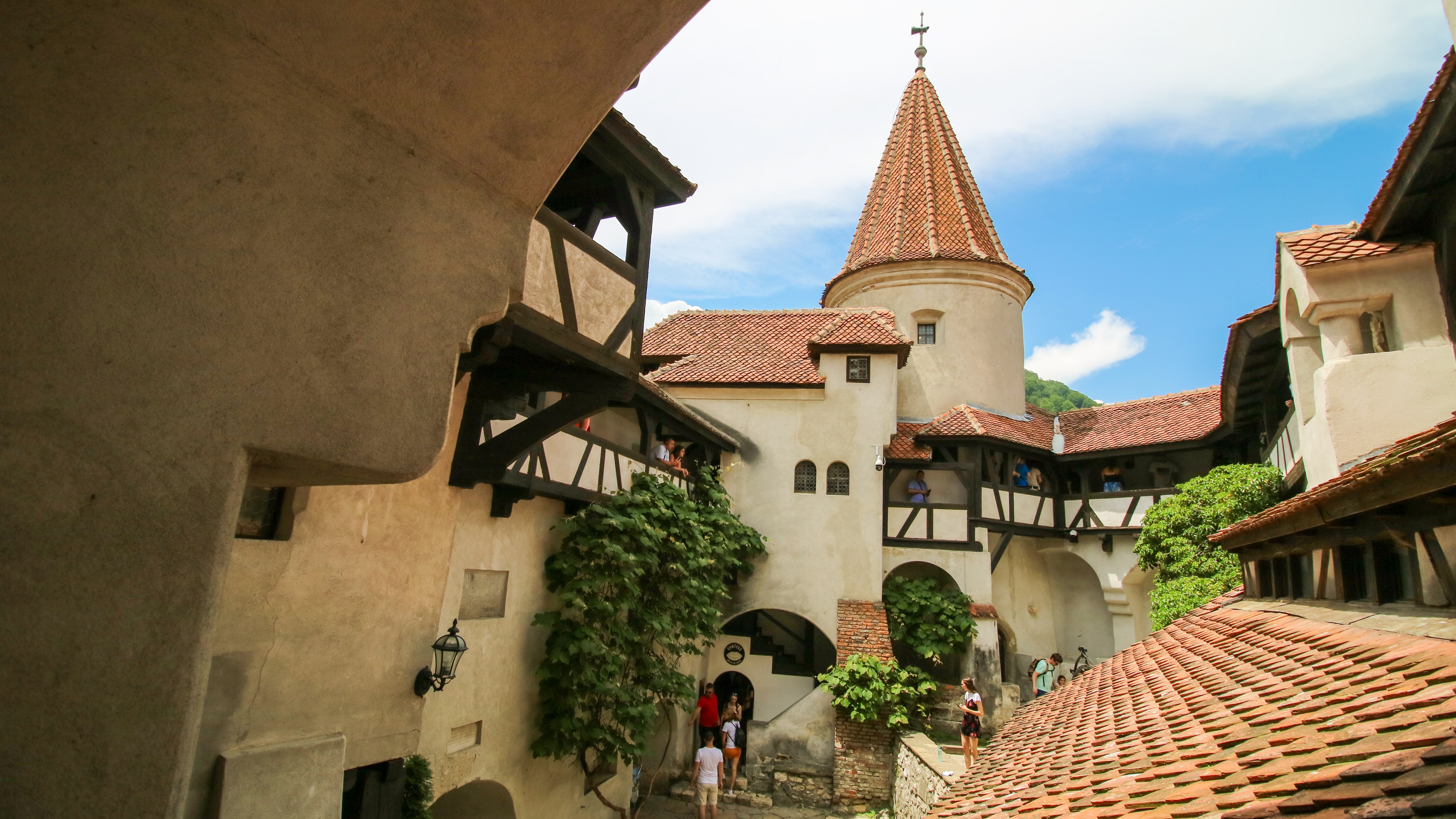 Bran
Bran Castle was built as a strategic site overlooking a heavily trafficked mountain pass between Transylvania and Wallachia. Vlad the Impaler ruled Wallachia lands in the 15th century and due to his historic bloodlust, he is believed to be the inspiration for Count Dracula. Even though, there is no historical document attesting that Vlad ever visited Bran Castle.

Vlad enjoyed torturing people and would often impale his enemies on the battlefield to deter his other enemies. Moreover, during invasions, he was also known of destroying any possible resource that the enemy could use by poisoning water supplies and burning crops. In example, during Ottoman invasion he impaled the enemies and burned everything, he left only pigs roaming around.

Nowadays, the castle is owned by the descendants of Queen Marie, who received Bran Castle as a token of appreciation for her efforts to unify Romania. Bran is open as a museum, largely devoted to Queen itself.

Due to legends and myths it is a super highly touristed area. Even though Bran Castle is beautiful and worth visiting, while we were there, we encountered so many tourists that we felt disappointed. After going through the country, we can highly recommend exploring different parts of Romania instead of Bran as this one is neither the best nor very special place, just commercial tourist trap.
Helpful tips
---
Markets. In Bran as in every other location on the world enjoyed by tourists you will have a chance to buy overpriced souvenirs. Here prices in shops and markets are similar and you should use more convenient one for you.

In center of Romania you should not worry about water as it is drinkable from tap. Because of good mountain water. However, in case you are not sure, just double check this with locals.

Transportation. To get to Bran you can use car, bus or train from nearest town Brasov, which ever you find more convenient for you. As it is very close to Brasov it has many convenient transportation options and is highly visited by tourists. In order to get around the city best is to use your foot, taxies and other transportation will put you in traffic. And believe us, traffic is on a different level here, it is insane how many people and how few streets are here.
Best of luck planning your holidays in Bran!

Is there anything else you would like to visit while in Romania?

If you have anything in mind, please let us know and let's discuss it.

For more traveling tips subscribe to our newsletter!