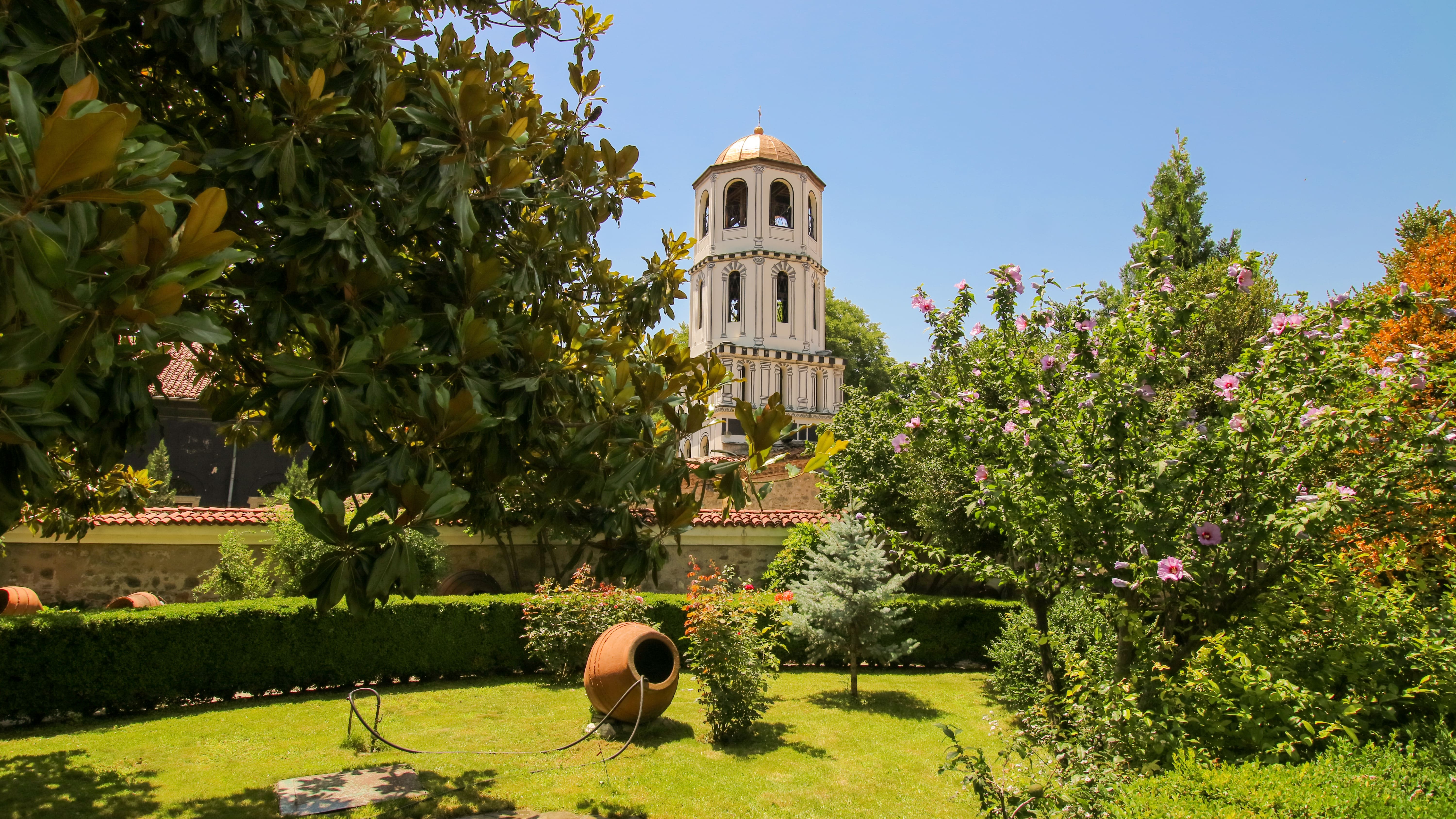 Plovdiv
Plovdiv – an ancient city in southern Bulgaria built around 7 hills, from which only 6 remains. A candidate for the "oldest city in Europe" title – its history dates back to 4 thousand years BC. The city is one of the most popular tourist destinations in the country and a cultural and economic center of southern Bulgaria.

The town in its present appearance was built around seven hills – the hills of Plovdiv (Plovdiv Tepes) which are an inseparable part of the city's history. Whatsoever, one of the hills was separated or should we say demolished half getting exported and another half used for roads.

In the beginning of city's history Thracians inhabited three of seven hills and built a fortified settlement – which became the largest city in Thrace. It faced many threats and in the 4th century BC Plovdiv was conquered by Phillip of Macedonia, after that Thracians regained their rule but in 1st century AD it eventually became a part the Roman Empire.

Roman Empire loved Plovdiv and for them it was an important regional center. This is clearly visible exploring the Old town of the city as they invested a lot into infrastructure of the city and built many buildings and constructions. Numerous locations and artifacts are still intact including cobble stoned streets, various buildings, fortress walls, water supply and sewerage systems.

We found it as a cultural and historic center of whole Bulgaria not only southern part. After discussing with locals, we understood that they value this city even more than the capital - Bucharest. Therefore, we adjusted our trip plan including more days in Plovdiv city! Wandering around and exploring not only touristic places of this city makes us happy about our decision! It is a must visit city in Bulgaria with extraordinary history and many things to surprise you!
Helpful tips
---
Restaurants. When talks turns to food in Plovdiv, we can recommend which places to avoid. One of them is "Restaurant Garden XIX Century", portions there were small, and price was relatively high. We were disappointed in the way we treated. But most of all because the food was without taste.

However, one of the best choices we found was accidentally wandering by ordered kebab in Alex food fast food restaurant in the main pedestrian street near Roman stadium which offers great kebabs and other fast food options. Always crowded with lots of people and not because they are slow – because the food is delicious! Great value for money is guaranteed!

Markets. In Plovdiv as in every other location on the world enjoyed by tourists you will have a chance to buy overpriced souvenirs. Here prices in shops and markets are similar and you should use more convenient one for you.

In south of Bulgaria, you should not drink tap water as locals suggest against it. However, in case you are not sure, just double check this with locals when you are there.

Transportation. To get to Plovdiv you can use car, bus, train, plane which ever you think is more convenient for you. And to get around the city is best with local buses, sometimes taxi might be a quick option as well. However, if you live near center it is best to do it on foot! Lovely walks through the area will reveal true beauty of an old city of Plovdiv!
Best of luck planning your holidays in Plovdiv!

Is there anything else you would like to visit while in Bulgaria?

If you have anything in mind, please let us know and let's discuss it.

For more traveling tips subscribe to our newsletter!