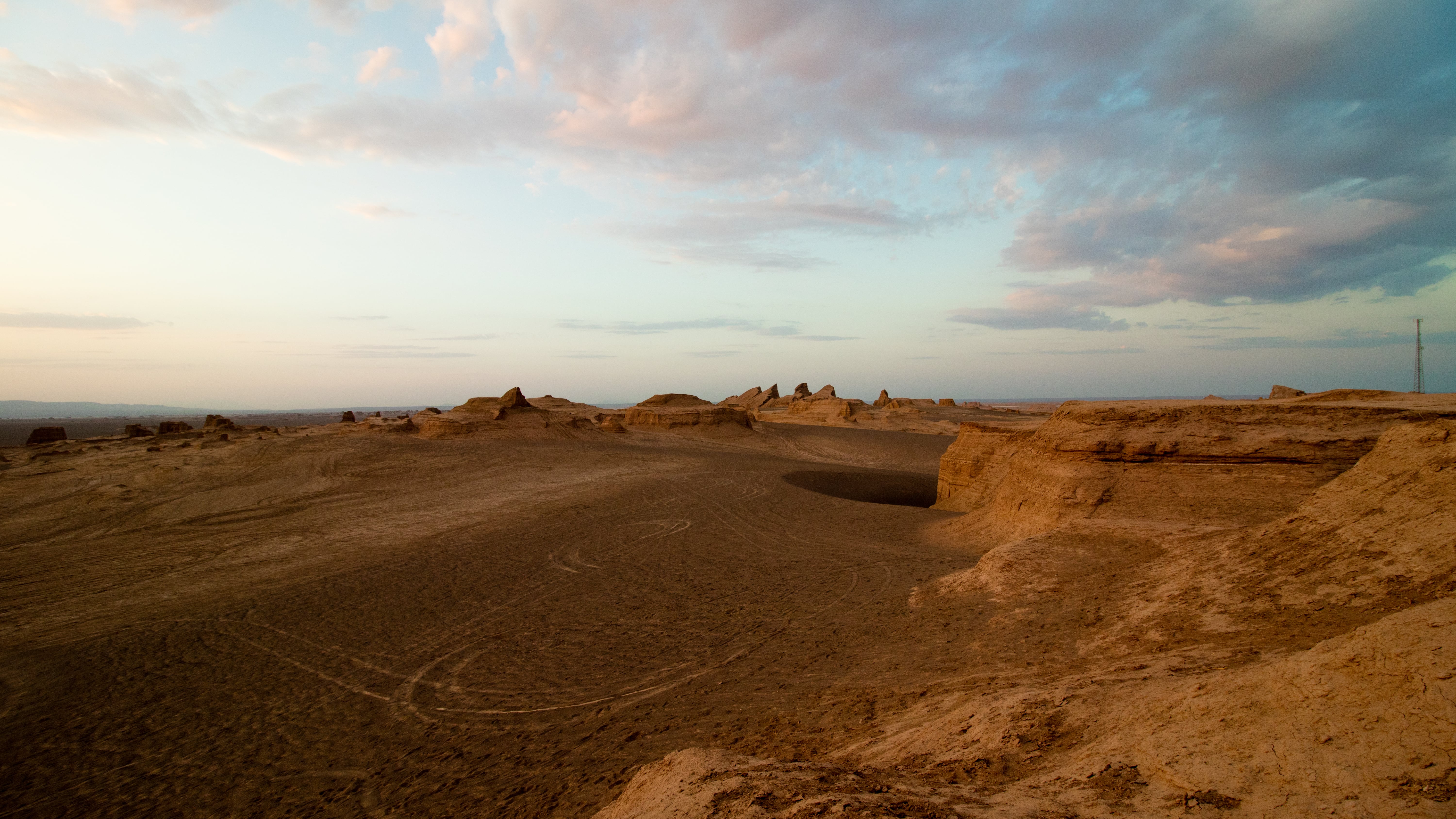 Kaluts
Kaluts is a place in the Lut Desert, widely referred to as Dasht-e Lut, a large salt desert in south east of Iran with part of it in Kerman province. It is known as the world's 25th largest desert and was inscribed on UNESCO's World Heritage List on July 17, 2016. It is a place like no other in whole country. With its towering sand dunes which easily can challenge those of Arabia, what is left of mountains or more like towers of rocks and its claim to be the hottest desert in the world.

Many travelers consider this as one of the most exciting adventures in Iran. Best time to visit this magical place is afternoon, evening or morning. Driving through Nehbandan–Shahdad road will give you a good perspective of how the desert looks like. You can also book a day excursion, or a sleep over trip from Kerman or Shahdad. There are many people who does it on their own. However, keep in mind that in order to reach the dunes you might need a 4-wheel drive, experienced guide or both. We advise against visiting this place by day in summer, when midday ground temperature rise to almost 65°C.
Helpful tips
---
Transportation. To get to Kaluts you can use car, bus or taxi which ever you think is more convenient for you. We hitchhiked and it was relatively rough as even being a quite a tourist attracting place most of the time people go there in the worst time for hitchhiking. It is still doable.

To get around the place is best with a 4-wheel drive car. However, you can attempt to do it on foot or with a simple car too!
Best of luck planning your holidays in Iran!

Is there anything else you would like to visit while in Iran?

If you have anything in mind, please let us know and let's discuss it.

For more traveling tips subscribe to our newsletter!