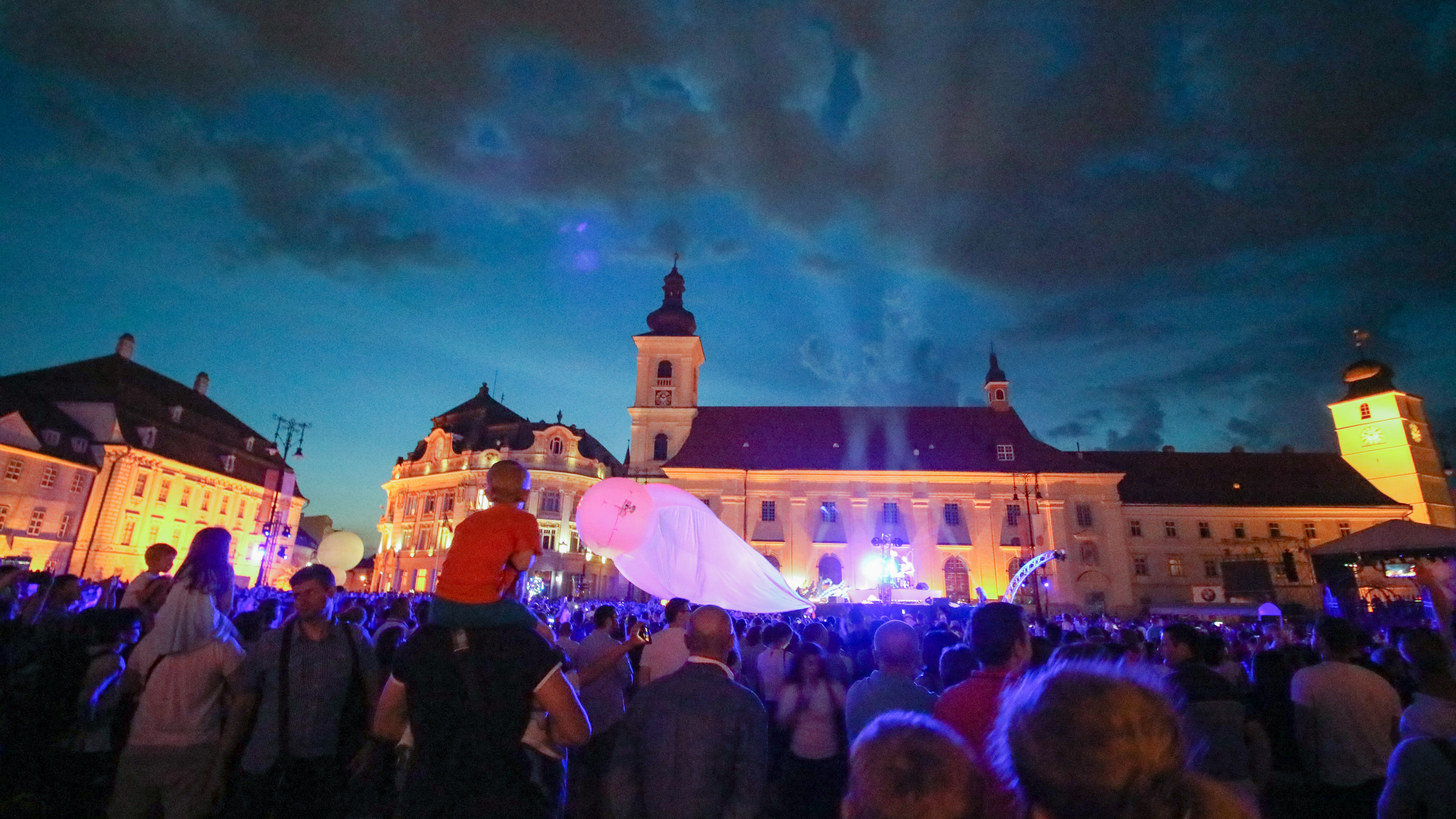 Sibiu
Sibiu is a city in central Romania which contributed greatly to the development of whole country. It is extremely vibrant city with amazing atmosphere in the air. No wonder that it was the largest and wealthiest of the seven walled citadels built in the 12th century by German settlers known as Transylvanian Saxons who were invited into the country to defend it.

City was home to first hospital, pharmacy and museum in Romania. These achievements are only a tip of an iceberg. As it was created mostly by German settlers, it has this Germanic aura surrounding it. Sibiu's Old town has many architecture heritages from the days powerful guilds dominated regional trade there.

Both the Upper town and Lower town of Sibiu are pedestrian-friendly, easily accessible and welcoming. First was always wealthier part with commercial outlets where you will find home to most of Sibiu's historic sights, while second served as the manufacturing area and lined with colorful houses on cobblestone streets.

We managed to arrive on a day of International Theater Festival. That left us speechless! Lighted up flying hot air decoration performance with lots of figures in the sky. Picturesque outfits and so many people all happy and enjoying the event to the fullest! Just wow!
Helpful tips
---
Markets. In Sibiu as in every other location on the world enjoyed by tourists you will have a chance to buy overpriced souvenirs. Here prices in shops and markets are similar and you should use more convenient one for you.

In central Romania you should not worry about water as it is drinkable from tap. Because of good mountain water. However, in case you are not sure, just double check this with locals.

Transportation. To get to Sibiu you can use car, bus, train or plane, which ever you think is more convenient for you. We explored the city on foot, but as in most larger towns there are local buses, sometimes taxi might be a quick option as well.
Best of luck planning your holidays in Sibiu!

Is there anything else you would like to visit while in Romania?

If you have anything in mind, please let us know and let's discuss it.

For more traveling tips subscribe to our newsletter!