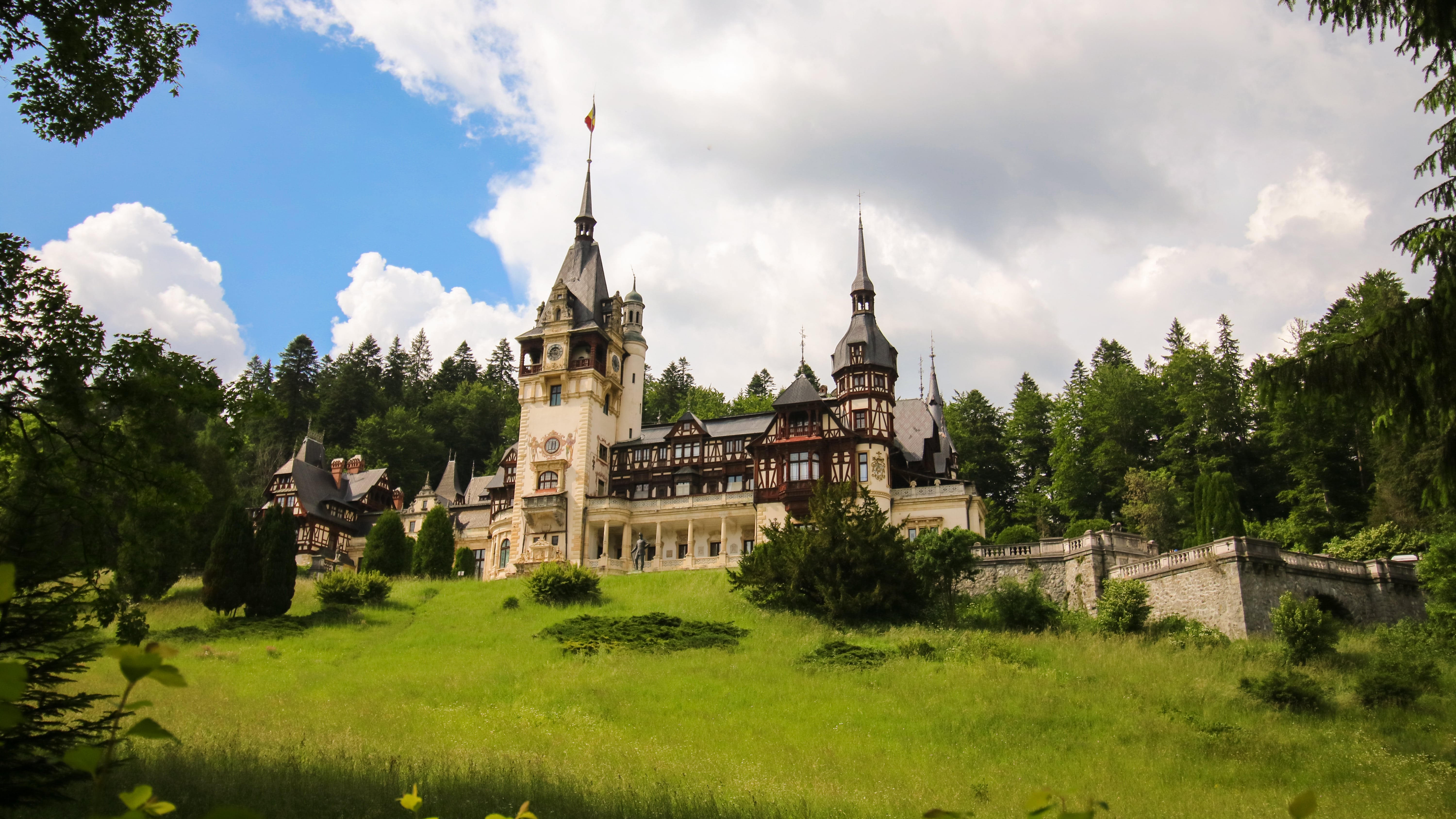 Sinaia
Sinaia a mountain resort in central Romania, not far from Brasov city. Located near Bucegi Mountains where you can find many great hiking trails. Most enthusiasts come here in summer to explore the mountains on foot and in winter to do winter sports, especially downhill skiing. On top of that it has many historical and cultural heritage from which we enjoyed most – Peles Castle!

Peles Castle is a nineteenth century architectural masterpiece. For us it was one of the most beautiful if not the most beautiful Castle in whole Romania. We would highly recommend visiting it and wandering around the area!

Nearby, is situated one of the most by tourists visited area in whole Romania – Busteni. Where you will find Babele & Sphinx monuments well known not only through the whole country, but also abroad. It is a spiritual place and a place where we will definitely come back!
Helpful tips
---
Markets. In Sinaia as in every other location on the world enjoyed by tourists you will have a chance to buy overpriced souvenirs. Here prices in shops and markets are similar and you should use more convenient one for you.

In central Romania you should not worry about water as it is drinkable from tap. Because of good mountain water. However, in case you are not sure, just double check this with locals.

Transportation. To get to Siania you can use either car, bus or train (Actually here you will find very beautiful train station!). And to get around the city is best on foot as it is a small mountain town, sometimes taxi might be a quick option as well.
Best of luck planning your holidays in Sinaia!

Is there anything else you would like to visit while in Romania?

If you have anything in mind, please let us know and let's discuss it.

For more traveling tips subscribe to our newsletter!