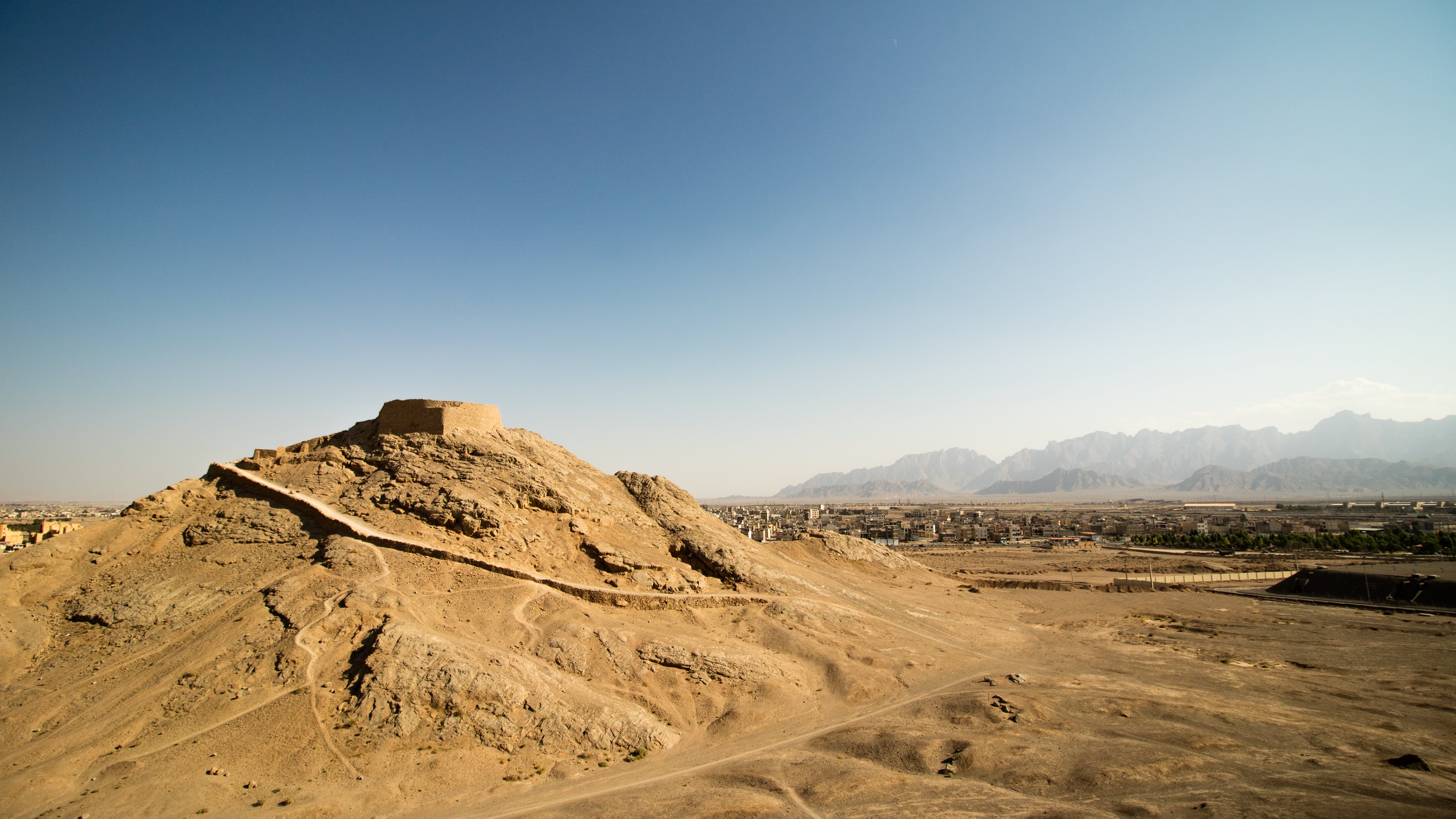 Yazd
Yazd, formerly also known as Yezd, 270 km southeast of Esfahan, close to the Spice and Silk Roads is the capital of Yazd Province. Since 2017, this extraordinary and historical city of Yazd is recognized as a World Heritage Site by UNESCO. Yazd has escaped the modernization that destroyed many traditional earthen towns, retaining its traditional districts, the qanat system, as well as, many traditional houses, Zoroastrian temples, bazars, mosques, hammams, synagogues and the historic garden of Dolat-abad. It bears living testimony to the use of limited resources for survival in the desert. To the city water is supplied through a qanat system developed to draw underground water.

Yazd is clearly a "do not miss" destination. It may not have the such sights as Esfahan or Shiraz, but, with its atmospheric alleyways and centuries of history, it exceeds both in its capacity to enchant. When you look at Yazd, it is quite a lazy city. Wandering around the maze of historic lanes, popping into random teahouses or pausing to work out calligraphic puzzles in the city's exquisite tilework.

Around 10% of people in Yazd still follow the ancient religion of Zoroastrianism. An incredible Tower of silence where people were sort of led to the afterlife or an elegant fire temple near the city center which shelters an eternal flame represents this past religion and welcome visitors every day.

Fahraj is a village 35 km southeast of Yazd city. It offers few sights of interest, including a well-restored historic center and what may be well be the oldest purpose-built mosque in Iran.

There's nothing specifically to do in town other than wander around the mud-brick lanes, but there is a small traditional lodging here for those with the urge to stay.
Helpful tips
---
Restaurants. Yazd has plenty of bars and restaurants located in the city center. As we always look for a place with great price and quality ratio to try local food, we have visited quite couple of them.

Fooka – a local rooftop restaurant with quite a view to Jameh Mosque, especially interesting sight in the evening. Offers local cuisine and is a special place where you can try camel stew.

Temeh & Toranj – a traditional food restaurant installed into a traditional house with cozy inside garden and comfortable laying seats for visitors.

Fazeli – a traditional house with rooftop terrace restaurant which has the greatest view to old Yazd. It is an extraordinary place to watch a sunset and drink some tea.

In all of them you can find delicious local food, which will be relatively cheap when you check price and quality ratio.

Markets. In Yazd as in every other location on the world enjoyed by tourists you will have a chance to buy overpriced souvenirs. However, prices in grocery shops are similar as in all country.

Transportation. To get to Yazd you can use car, bus, train or plane which ever you think is more convenient for you. We hitchhiked and it was super easy as it is quite a touristic attracting city and two main country roads are passing this city, there is a lot of traffic.

To get around the city is best on foot or with a car, sometimes taxi might be a quick and cheap option as well. However, if you live near center it is best to do it on foot! Otherwise use taxi!
Best of luck planning your holidays in Iran!

Is there anything else you would like to visit while in Iran?

If you have anything in mind, please let us know and let's discuss it.

For more traveling tips subscribe to our newsletter!