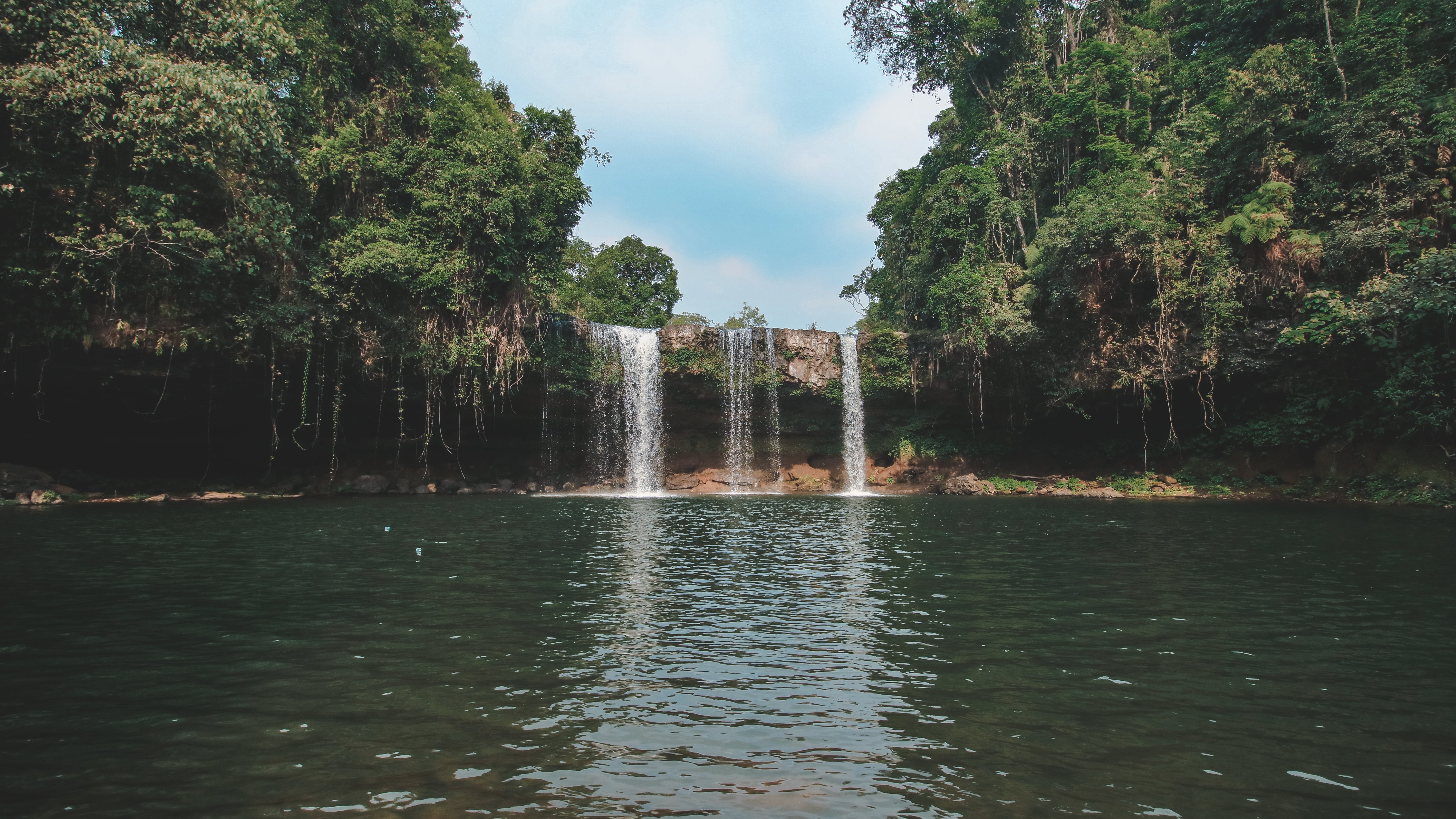 Pakse
Pakse is a lively capital city of Champasak Province in southern Laos. This city is packed with various accommodation and eating options on top of that it is the point where Mekong and Se Don rivers meets. Many travelers who are on their way to explore the southern Laos makes this second most populous town of the country into their base of operation. It has great accessibility, and lots of incredible sights around.

Street food stalls serving fresh local Loatian fare, good restaurants and stylish hotels are not the only reason to visit this town. As this is town is based near two magnificent rivers, you can spend time watching them, strolling along the peaceful waterfront promenade. Its central Wat Luang is greatly decorated Buddhist temple where monks collect alms at sunrise. The city is full of French colonial architecture concentrated in old quarter near Se Don river. Also, delightful colorful markets as well as other stunning temples scattered around the city. Not to mention surrounding attractions such as Bolaven Plateau, Wat Phu Champasak or Si Phan Don which can be reached within couple hours of driving.
Helpful tips
---
Restaurants. There are multiple places in the city where you can find descent food. In most of the local restaurants you will find price and quality ratio alright and fresh food, especially fish as city is close to intersection of Xe Don and massive Mekong River. Stop by and try local food in street markets, look for a cleaner place and enjoy!

We usually enjoyed delicious food not far from where we stayed in nearby "Saibadee Pakse" restaurant also tried some different places around the old town like "Xuan Mai", "124 Thaluang" and others. There is always an option to eat at your hotel, although, it is usually a bit expensive, as many accommodation providers will have a restaurant installed, so you do not need to go look for food.

Markets. In Pakse as in almost every other city in Laos you will not easily find a lot of cheap souvenirs to put on your fridge. However, we encourage to walk around and look for hand made goods in local markets. Here they will charge you more if you look like a tourist. In shops all over city prices vary around same level, thus, choose a more convenient for you. We did not find any shops where they would accept card payment, except one big supermarket situated a bit further from old town. Mostly town is full of small shops and markets which do not accept it, thus, be prepared and have some cash with you!

Transportation. To get to Pakse you can use car, bus, plane or even boat as it is one of the largest cities of Laos, it has great accessibility by road or by bullet boats which are the main transportation on Mekong River. We traveled to Pakse using hitchhiking from Si Phan Don. The road quality is great, they are not massive but well maintained. We got lucky and reached Pakse in less than couple hours. Either way you choose, be aware that infrastructure is not bad but clearly not the best, roads are small and sometimes two-line road (one line each direction) is already considered as a highway. So, do not forget to enjoy the trip not only the destination.

Inside the city you will find yourself using local Tuk Tuk's, bikes or mopeds which are one of the most convenient transportation devices used to get around. There are many destinations around the city which you will need to check out so most likely you will have to rent a motorbike.
Best of luck planning your holidays in Laos!

Is there anything else you would like to visit while in Laos?

If you have anything in mind, please let us know and let's discuss it.

For more traveling tips subscribe to our newsletter!