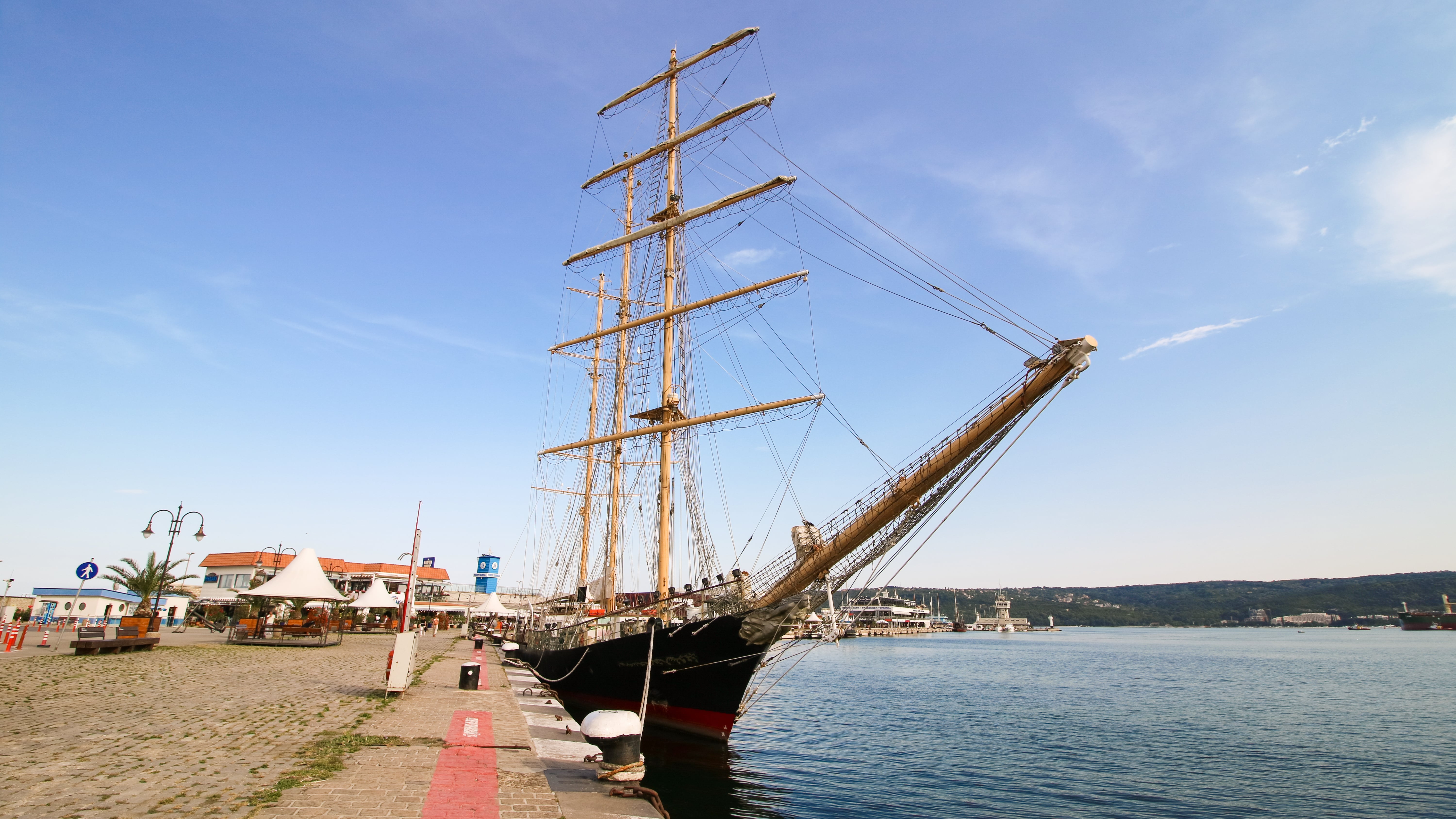 Varna
Varna lies on the eastern side of Bulgaria, also, it is on a west coast of the Black Sea near well-known Golden Sands resort. Varna is more than just Bulgaria's Black Sea resort. It is a city with long and interesting history. Famous for recently found gold treasure – "Gold of Varna", Thracian jewelry tracing back for more than six thousand years! If you come here, it is a treasure which you must see, it is also one of the must visit exhibitions in the Archaeological Museum.

City has an Old Town with historic and cultural sites, picturesque architecture worth exploring. While wandering near the seaside, you will find many open-air bars, restaurants & nightclubs which offer wide variety of entertainment. Also, places where you will be able to play volleyball or practice swimming in nearby pools or sea.

While you are visiting Varna, you can easily find yourself relaxing on the golden sand beaches of the Black Sea. For us it was a perfect getaway from daily traveling routine and enjoyable "workation" destination. Spending a day in a beach, playing volleyball, meeting local people and also getting some things done in the meantime is the drive of Varna. Or at least it was how we felt it, maybe because of the people who surrounded us we had great time here and witnessed how relaxed and easy going everyone feels! Just incredible how safe this city feels comparing to what you could expect!
Helpful tips
---
Restaurants. First in our list is - Ranchero Steakhouse by Bodega. We managed to come across a restaurant which offered "All you can eat" deal! At first, we thought it was a scam as price seemed too small to be true, but after talking to the owner we were sure that it is a place where we will come back! Well at least for us it was great, as the owner did not expect that Lithuanians eat so much meat... The food was nice but not perfect, we would recommend this place only if you feel hungry and want to have a feast. Many side dishes, mussels, salads and every half an hour new meet plate coming straight to your table. Lovely!

Next is a place you should go to if you are thriving to taste delicious local cuisine – Starata Kushta (Старата къща). It is an ethnic restaurant serving wonderful Bulgarian dishes with perfect price quality ratio.

Markets. In Varna as in every other location on the world enjoyed by tourists you will have a chance to buy overpriced souvenirs. Here prices in shops and markets are similar and you should use more convenient one for you.

In east of Bulgaria, you should not drink tap water as locals suggest against it. However, in case you are not sure, just double check this when you are there.

Transportation. To get to Varna you can use car, bus, train, plane or even boat which ever you think is more convenient for you. And to get around the city is best with local buses, sometimes taxi might be a quick option as well. However, if you live near center it is best to do it on foot! Lovely walks through the area will reveal true beauty of an old city of Varna!
Best of luck planning your holidays in Varna!

Is there anything else you would like to visit while in Bulgaria?

If you have anything in mind, please let us know and let's discuss it.

For more traveling tips subscribe to our newsletter!