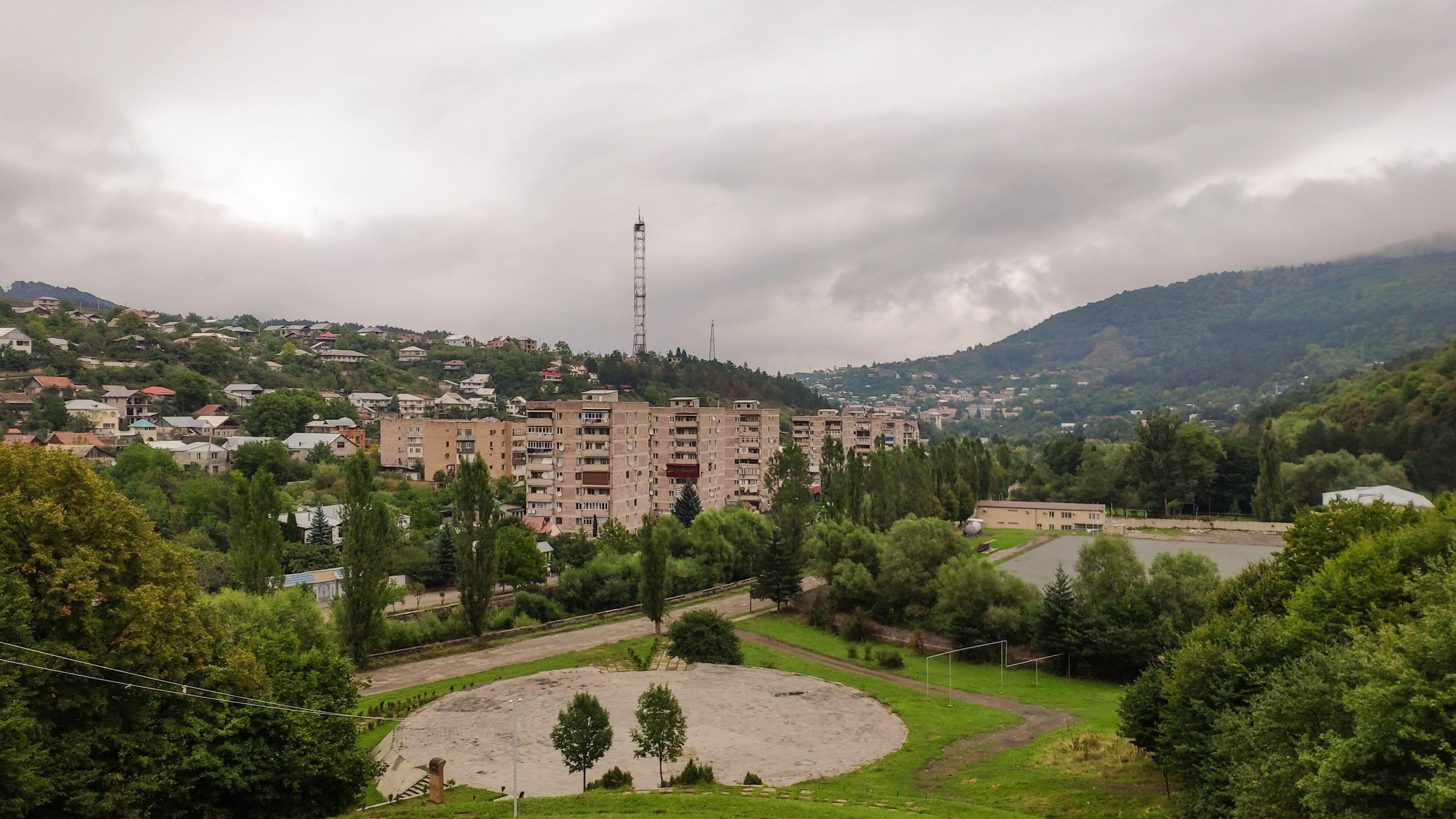 Dilijan
Dilijan is a peaceful town situated in northern Armenia. Well known for spa resorts and traditional craft workshops. Welcoming visitors with extremely pleasant climate and undeniably attractive scenery. The town is surrounded by the forests of Dilijan National Park. Which is one of many reasons why you should visit this town.

Nature and hiking lovers should head to Dilijan National Park and admire all the unique biodiversity the park offers. The area is divided into three zones, of which one is a recreational area, and the paths are very well marked to the various monasteries, springs, and lakes of the reserve.

One more reason to travel to this town is nearby located monasteries. In the north of town, you can find Haghartsin and in the east Goshavank Monasteries. Both extraordinary, former located in deep forest around a 30-minute drive from town, one of the most famous places in whole country. Built in the 13th century, this well-preserved religious site features an immense dining hall and various khachkars around it. While Goshavank monastery is another important landmark of the area located only 40-minute drive from Dilijan Town in the village of Gosh. Monasteries and churches in Armenia do not have an entrance fee, but you need to pay a small fee to visit one chamber in this particular monastery. The ticket-taker even occasionally organizes tours for visitors.

Taking your time and enjoying the city is as well a must once you are here. One of places which can help to travel back in time is the Amphitheatre. Situated in the very center of town, the Amphitheatre is a scenic place to visit. Built in the ancient Greek style, the building is one of the newest buildings in the city. Come here at sunset to admire the warm hues "dancing" on the walls of the theater.

Last but not least is Parz Lake, located only a 30-minute drive from Dilijan, is one of the most impressive lakes in Armenia. Besides spending a leisurely afternoon admiring the nature, you can also try the zip line that stretches over the lake.
Helpful tips
---
Restaurants. Dilijan has plenty of bars and restaurants located in the city center. However, we always look for a place with great price and quality ratio to try local food. Kchuch restaurant was recommend to us by locals. A cozy restaurant placed in a scenery area, where locals come to eat. We loved it, the service is fast and nice, relatively cheap and delicious food. There you can try many local dishes according to your taste.

Markets. In Dilijan as in every other location on the world enjoyed by tourists you will have a chance to buy overpriced souvenirs. However, prices in grocery shops are similar as in all country.

Transportation. To get to Dilijan you can use car, bus or taxi which ever you think is more convenient for you. We hitchhiked and it was relatively easy as it is quite a touristic attracting city and two main country roads are passing this city, there is a lot of traffic.

To get around the city is best on foot or with a car, sometimes taxi might be a quick option as well. However, if you live near center it is best to do it on foot!
Best of luck planning your holidays in Armenia!

Is there anything else you would like to visit while in Armenia?

If you have anything in mind, please let us know and let's discuss it.

For more traveling tips subscribe to our newsletter!