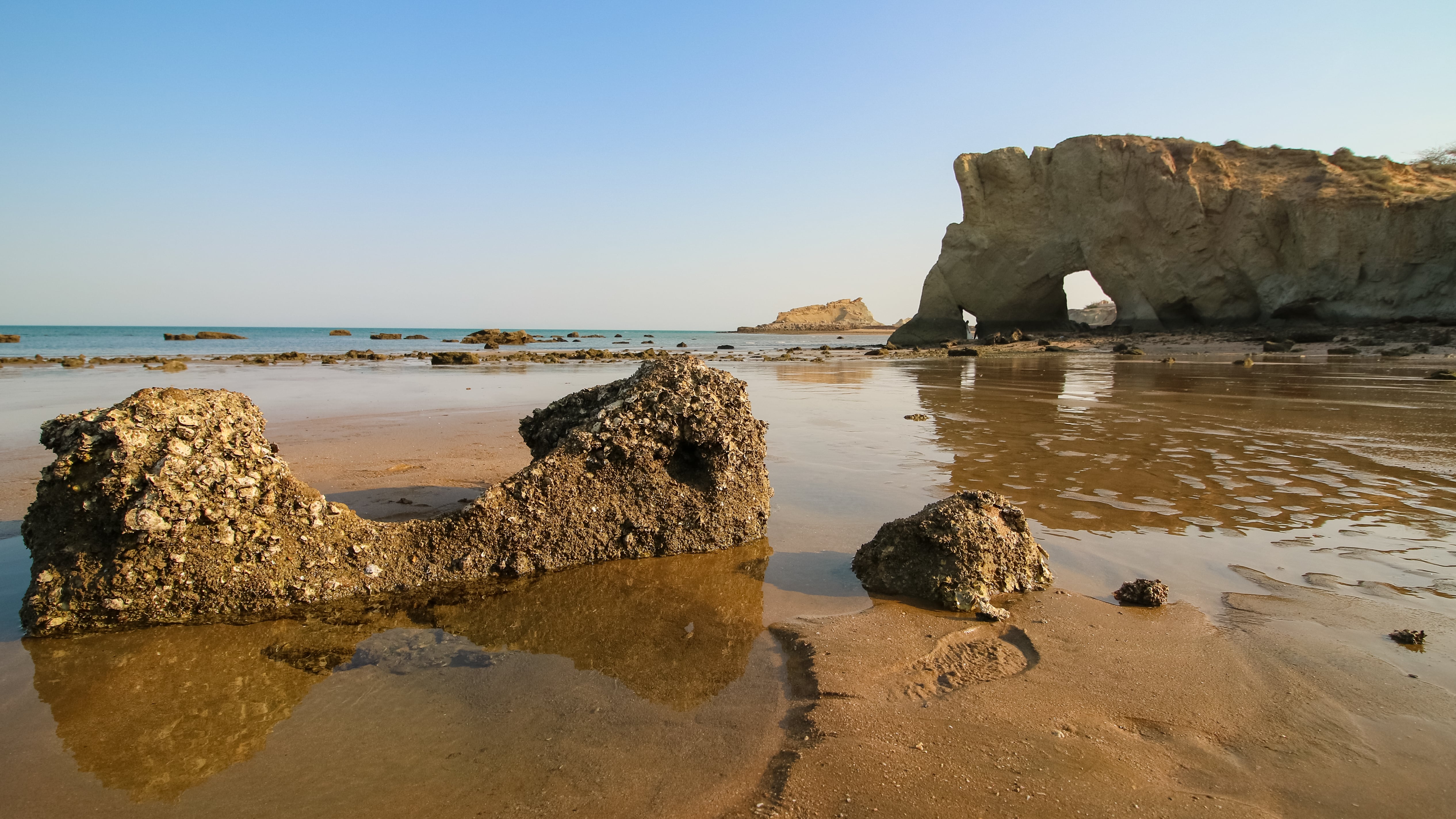 Hormuz Island
Hormuz Island, also spelled Hormoz, is an Iranian island in the Persian Gulf. Located in the Strait of Hormuz, 8 kilometers off the Iranian coast. Visiting the beautiful Hormuz Island, known as the Rainbow Island thanks to its colorful mountains and beautiful soil is a must! Here you can find places which names gives you a hint of what to expect like old Portuguese Fort, Red sand beach or Rainbow mountains and many more incredible sights. While some people believe that Iran only has deserts, forests and mountains, it also has amazing group of islands in the southern part of the country.

Due to its location, Hormuz Island has a tropical climate. Almost all the year, the humidity is about 95%. Summers are extremely hot and humid, with sunny days, and an average high temperature more than 45 °C. The lowest temperature at night is approximately 30 °C. It is hardly bearable if you are not used to it. To visit the island it is best to travel here between November and April, in which the weather still remains warm, but not insanely hot.
Helpful tips
---
Markets. In Hormuz island as in every other location on the world enjoyed by tourists you will have a chance to buy overpriced souvenirs. However, prices in grocery shops are a bit more expensive than those in the mainland.

Transportation. To get to Hormuz you can use a boat ferry. We took it and it was relatively easy as it goes every hour attracting many tourists and locals visiting the place.

To get around the island is best with Tuk Tuk, rented bike, car or taxi. Foot or bike is also an option as island is not that big. However, keep in mind water and always have some with you! It can get extremely hot and there is not a lot of traffic or shops on the road around the island.
Best of luck planning your holidays in Iran!

Is there anything else you would like to visit while in Iran?

If you have anything in mind, please let us know and let's discuss it.

For more traveling tips subscribe to our newsletter!