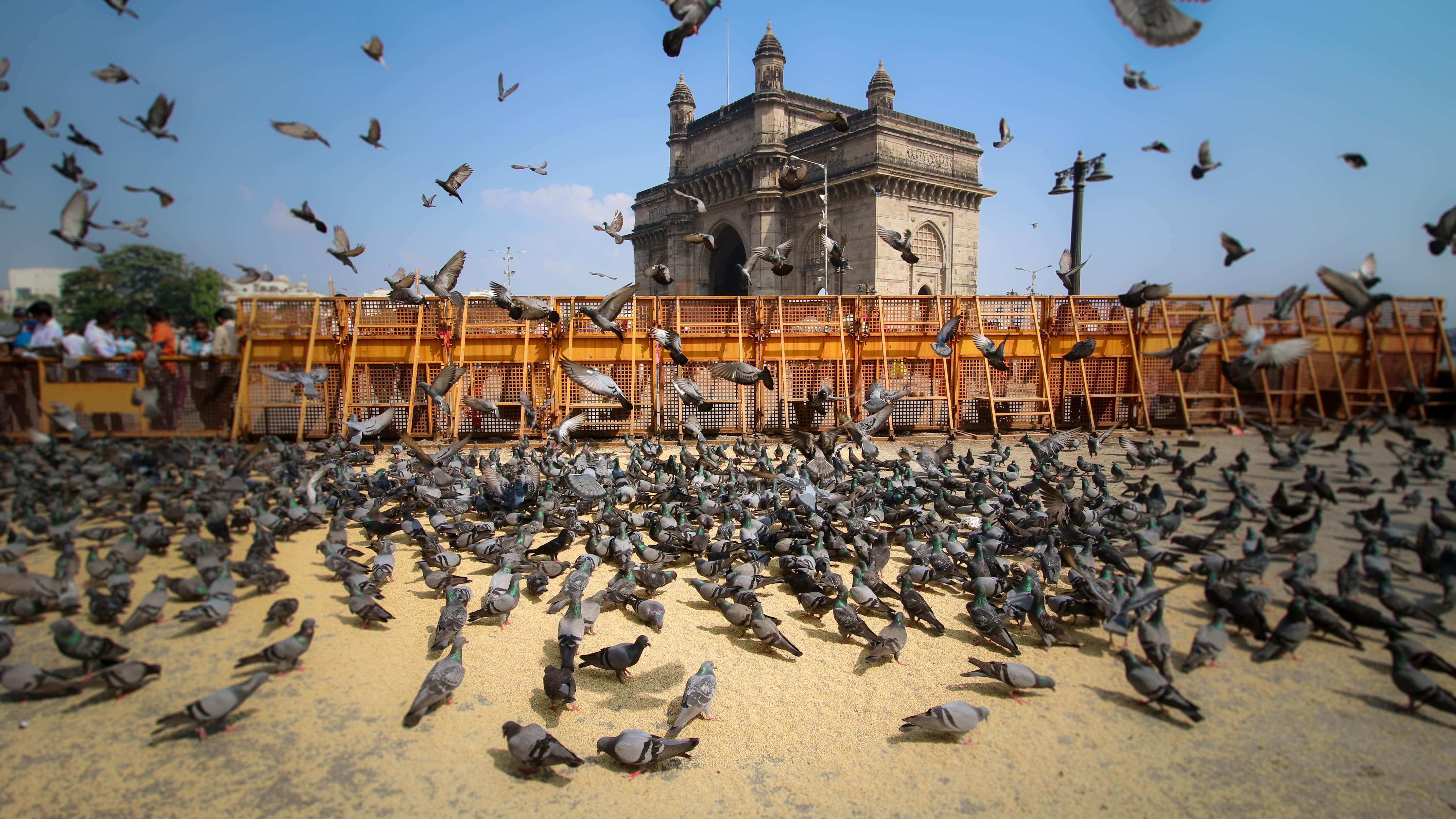 Mumbai
Mumbai, formerly known as Bombay, is world's most populous city and on top of that it is incredibly densely populated. If Mumbai is the first city you are visiting in India – prepare yourself! Heavy pollution, biggest slums in Asia, gypsy people living in tents on sidewalks and begging for money (seeing foreigners as walking bags of money who they just need to "shake a little" and the money will start pouring), piles of garbage on every corner, street, river or ocean, you name it. This is what you will face here on a daily basis and it can get challenging. However, in same Mumbai you can also find some of the grandest colonial-era architecture on the planet which is located in the heart of the city. On the Mumbai Harbor waterfront stands the iconic Gateway of India stone arch, built by the British Raj in 1924. Offshore, nearby Elephanta Island holds ancient cave temples dedicated to the Hindu god Shiva. Putting a little effort and exploring more will help you uncover hidden temples, unique bazaars and some really nice people living in this insane environment.

Mumbai is a financial powerhouse, fashion center and a pulse point of religious tension. So, no wonder people here are so diverse. Between lots and we mean lots of people here you will find hard workers and complete dreamers who are spending their days doing nothing. In addition to that city is full of stars from most prolific film industry – Bollywood, sharing the seat with local mobsters. In the same port you will find local fisherfolk and in couple hundred meters away a fancy restaurant filled with millionaires having dinner.

Our visit here was short but we were happy to be able to explore it thoroughly as we changed many hosts in different parts of the city. While we were staying with multiple local people, we got to spend time with them and even their families in some cases. This allowed us to get to know their culture, point of view and even way of life. Wandering through different areas of the city and exploring places where the intense and furious energy of Mumbai is coming from was our priority and we believe that we touched at least some part of it on our stay here.
Helpful tips
---
Restaurants. After traveling through India, we gathered experience and tips from locals which we want to share with everyone who will be reading this. If you come to India for a short period of time it is good to know that here certain bacteria are in almost every food, water and even air which can put you to bed for couple days if you have too much of it. To adapt to it, your body needs time and small amounts of the bacteria.

First, it is better to avoid eating too much of street food as it contains quite a lot of bacteria even though it is so cheap. We do not say that you should not eat street food at all, just keep it small quantities at a time. If you cannot wait to try and eat all sorts of street food just try it little by little and not everything on one go.

Second, when choosing a place where to eat, pay attention to other travelers' reviews of the place. It is very important how the people from abroad felt about the food rather than locals.

Third, if there are any doubts regarding the hygiene of the place, we encourage to eat vegetables and avoid meat dishes.

We are we aware that everyone is different, and you feel your body the best. So, do what you want to do and keep in mind that these recommendations worked for us, we did not get sick while in India even for a day.

Markets. Prices in grocery shops are the same as through whole India, prices are printed on the packages, thus, you never need to wonder whether someone is taking advantage of you.

We would advise against drinking tap water in whole India, especially if you come just for a short time (couple weeks) as your body needs time to adjust to certain bacteria which is everywhere and taking too much of it at the same time can put you bed for couple days. Even though in some sources you could find that water is safe to drink, or that filtered water is alright we suggest to double check with your host or locals before you do that. We did not risk it too much, especially in the beginning of the trip, however, we did drink quite a lot of filtered water which was kind of alright just had a bad taste in most places.

Transportation. To get to Mumbai you can use plane, train, bus, car or even a boat. As it is a port city and the largest and most populous city in India it has great accessibility, on top of that you can use any other transport you feel like using.

In the city it is common to use public transportation such as metro, buses, Tuk Tuk's or trains which are the fastest way to get around the city. Metro is not yet well developed, thus, you will find many places you cannot visit with it. However, using trains will get you to most of the major places of Mumbai and Tuk Tuk's are a quick and cheap option as well (You will need to bargain though or use Ola which is amazing by the way and almost twice cheaper than Uber). Most of the time we used trains for big trips from one end to another and walked as it helped to get to know the city and see not only the touristic places and we recommend you do the same if you have a chance.
Best of luck planning your holidays in India!

Is there anything else you would like to visit while in India?

If you have anything in mind, please let us know and let's discuss it.

For more traveling tips subscribe to our newsletter!