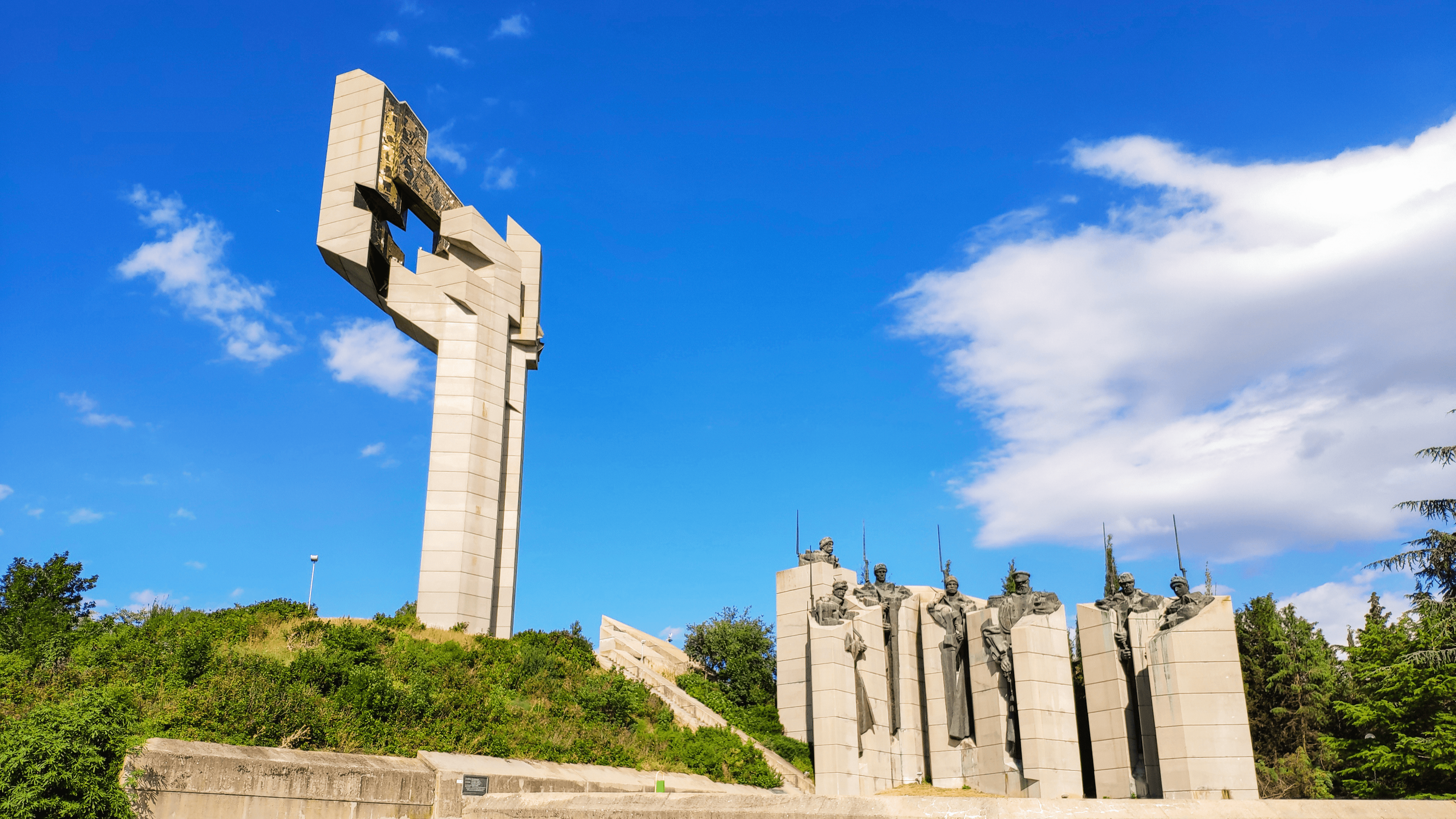 Stara Zagora
Stara Zagora – a sixth-largest city in Bulgaria and a province capital which inhabitants are proud of the history this city holds! In the city center you will find many impressive ancient Roman buildings preserved.

As many cities through Bulgaria Stara Zagora is also in contest for a title of the "Oldest city in the world"! Unfortunately, when you come here this fact will leave you wondering because it is not entirely visible as the city has witnessed many cataclysms through history and was burned entirely numerous of times.

We enjoyed going through the town with our host who pointed out and talked about numerous locations in the city. Most impressive for us was the beer factory! Just kidding, but if you plan to stay here longer, we advise you to visit it!

What could really catch your eye is the Defenders of Stara Zagora 1877 monument. It is a symbol of the city located on a hill in the eastern part of Stara Zagora, also, offering nice panorama towards the city. Dedicated to those who gave their lives in the Bulgarian liberation war in 1877-1878. It was erected in 1977 for the 100th anniversary of the war. The complex is consisting of a 50m tall concrete flag and figures of soldiers.

We loved to discover such a tourist underestimated travel destination!
Helpful tips
---
Markets. In Stara Zagora as in every other location on the world enjoyed by tourists you will have a chance to buy overpriced souvenirs. Here prices in shops and markets are similar and you should use more convenient one for you.

In central Bulgaria you should not drink from tap as locals suggest against it. However, in case you are not sure, just double check this with them directly when you are there.

Transportation. To get to Stara Zagora you can use car, bus, train or plane, which ever you think is more convenient for you. And we found that to get around the city is best with a car. However, you can always use local buses, sometimes taxi might be a quick option as well.
Best of luck planning your holidays in Stara Zagora!

Is there anything else you would like to visit while in Bulgaria?

If you have anything in mind, please let us know and let's discuss it.

For more traveling tips subscribe to our newsletter!