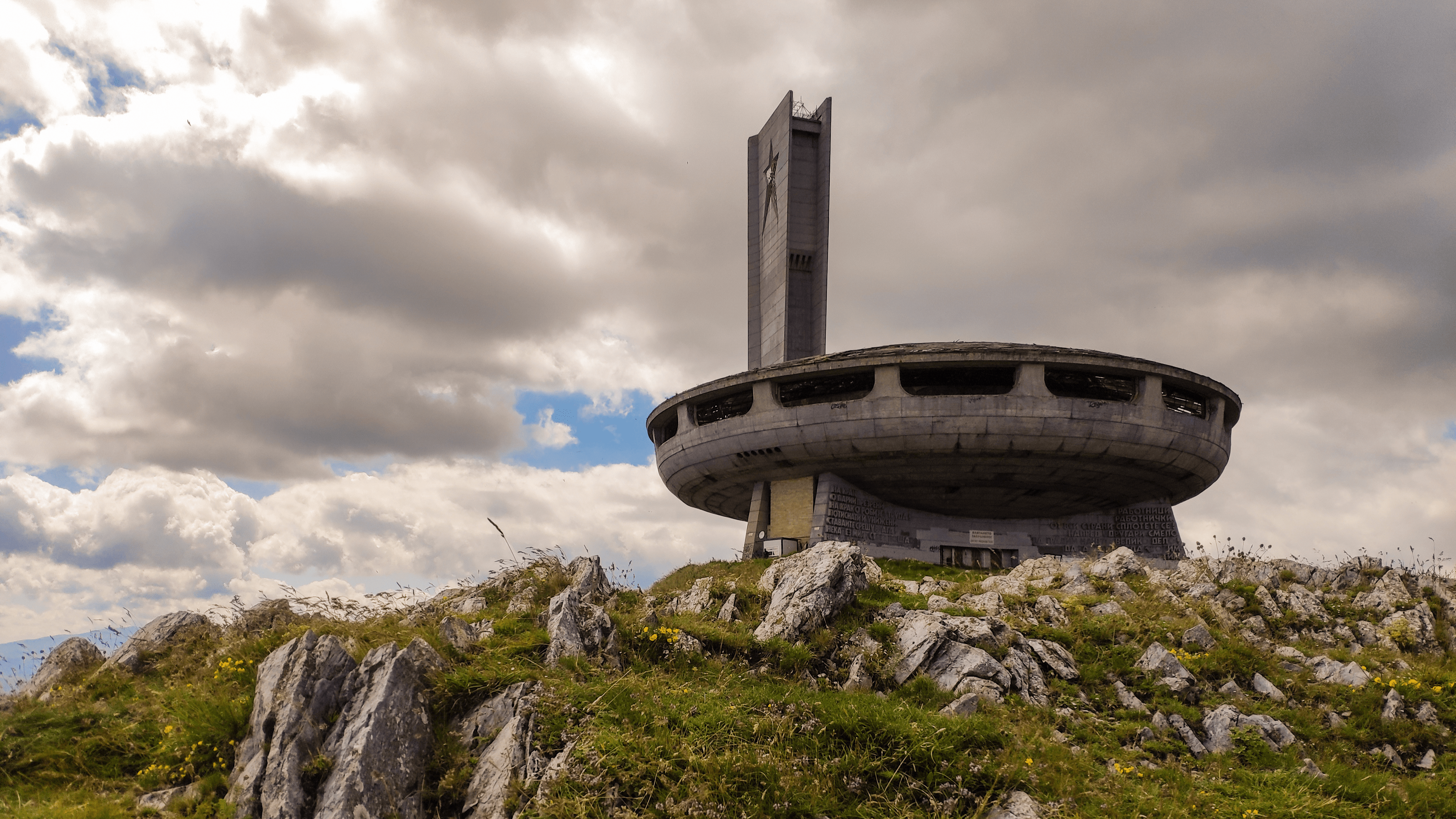 Buzludzha Monument
Buzludzha Monument – an old abandoned communist congress hall north from Kazanluk is famous for its unique appearance. It once was a magnificent and now just massive building tucked onto Buzludzha Peak, high up in the mountains of Bulgaria.

This is a Memorial House of the Bulgarian Communist Party, which was opened in 1981. It was funded by citizen as a tribute to the socialist movement in Bulgaria. However, when country transited to democracy it was abandoned nearly three decades ago. Fun fact is that this once luxurious communist congress hall had never held a congress in its existence.

In our opinion it is a must visit location! Whole surrounding area including Kazanluk and Shipka towns are like on a palm of your hand. The views from up Buzludha Peak is something extraordinary!
Helpful tips
---
Transportation. To get to Buzludzha monument you will need a car or a bike. The only way here is through road which was created only for this massive communist congress hall. Or through hiking routes in the mountains. Hiking through these exceptional sceneries of course would be a lot more fun. However, if you have a tight schedule, do not want to spend whole day hiking and do not own a car it is also possible to catch a car as many tourists are attracted to this place.
Best of luck planning your holidays in Buzludzha!

Is there anything else you would like to visit while in Bulgaria?

If you have anything in mind, please let us know and let's discuss it.

For more traveling tips subscribe to our newsletter!