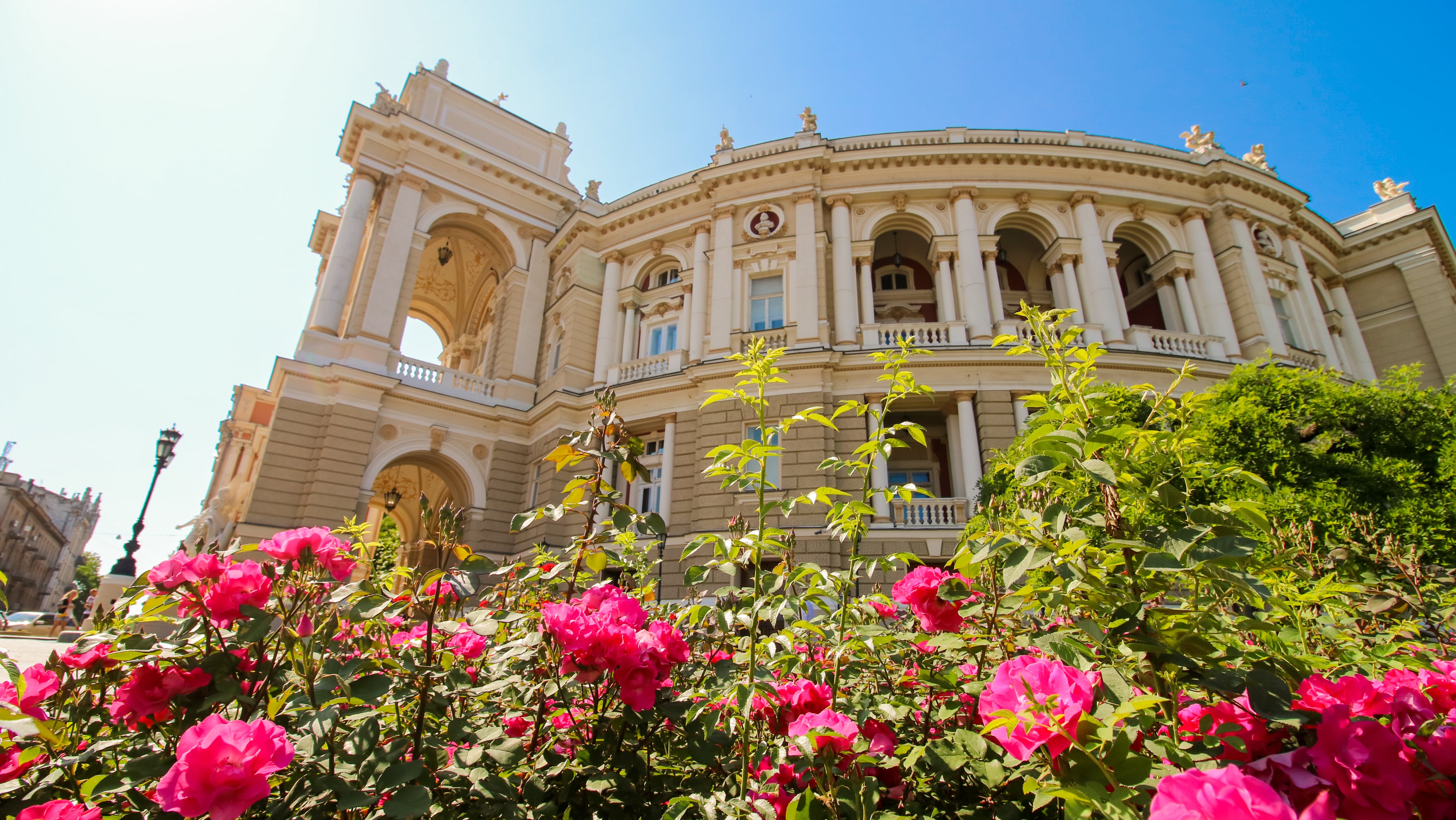 Odessa
Odessa is a port city located in the southern end of the country full of 19th century architecture with Opera and Ballet Theater outshining them all. City is also well known to have beautiful beaches on the Black Sea and after the Russian annexation of Crimea it welcomes even more tourists every year. Same as in all port cities there is a lot of influence from many different cultures. Nowadays, the city is lively and energetic, you can find people wandering through city and exploring its history, tasting local food or enjoying sun near the beach.
Helpful tips
---
Restaurants. In Odessa you can find lots of great bars and restaurants which are either in the old town, further from center or even at the beach. One of them is "Kumanets" restaurant located near the City Garden is worth visiting if you are interested in tasting local cuisine, the interior is also unique there. Moreover, we recommend visiting "Molodost" restaurant where we got amazing price and quality ratio combined with picturesque experience on delivery of dishes and beer. Also, if you have not visited "Drunken Cherry" in Lviv, there is a chance to do it here as they have a bar opened near City Garden.

Markets. In Odessa as in every other location on the world enjoyed by tourists you will have plenty of shops who can sell you overpriced souvenirs.

Prices in grocery shops are the same as through whole Ukraine, however, take into consideration that bigger shops usually hold better price.

Tap water in Odessa and in whole Ukraine is not considered good in any way. They use chlorination process of adding chlorine to drinking water to disinfect it and kill germs. Thus, the water in whole country has chlorine smell and does not taste good. Neither of our hosts advised to use water from tap for drinking but you can boil it though.

Transportation. To get to Odessa you can use plane, train, bus, car or any other transport you feel like using. As a port city and nowadays the main city where people from Ukraine go when they want to enjoy the beach, it is easily accessible and has relatively good infrastructure.

In the city it is most common to use public transportation such as buses, trams or "Marsrutka" – a local mini bus which drives around the city. Locals advise to use buses instead of "Marsrutka's" which are usually overcrowded, hot and uncomfortable. We tried both and we agree with locals here in Odessa. However, sometimes you will find it difficult not to use "Marsrutka" as its has very convenient routes.
Best of luck planning your holidays in Odessa!

Is there anything else you would like to visit while in Ukraine?

If you have anything in mind, please let us know and let's discuss it.

For more traveling tips subscribe to our newsletter!