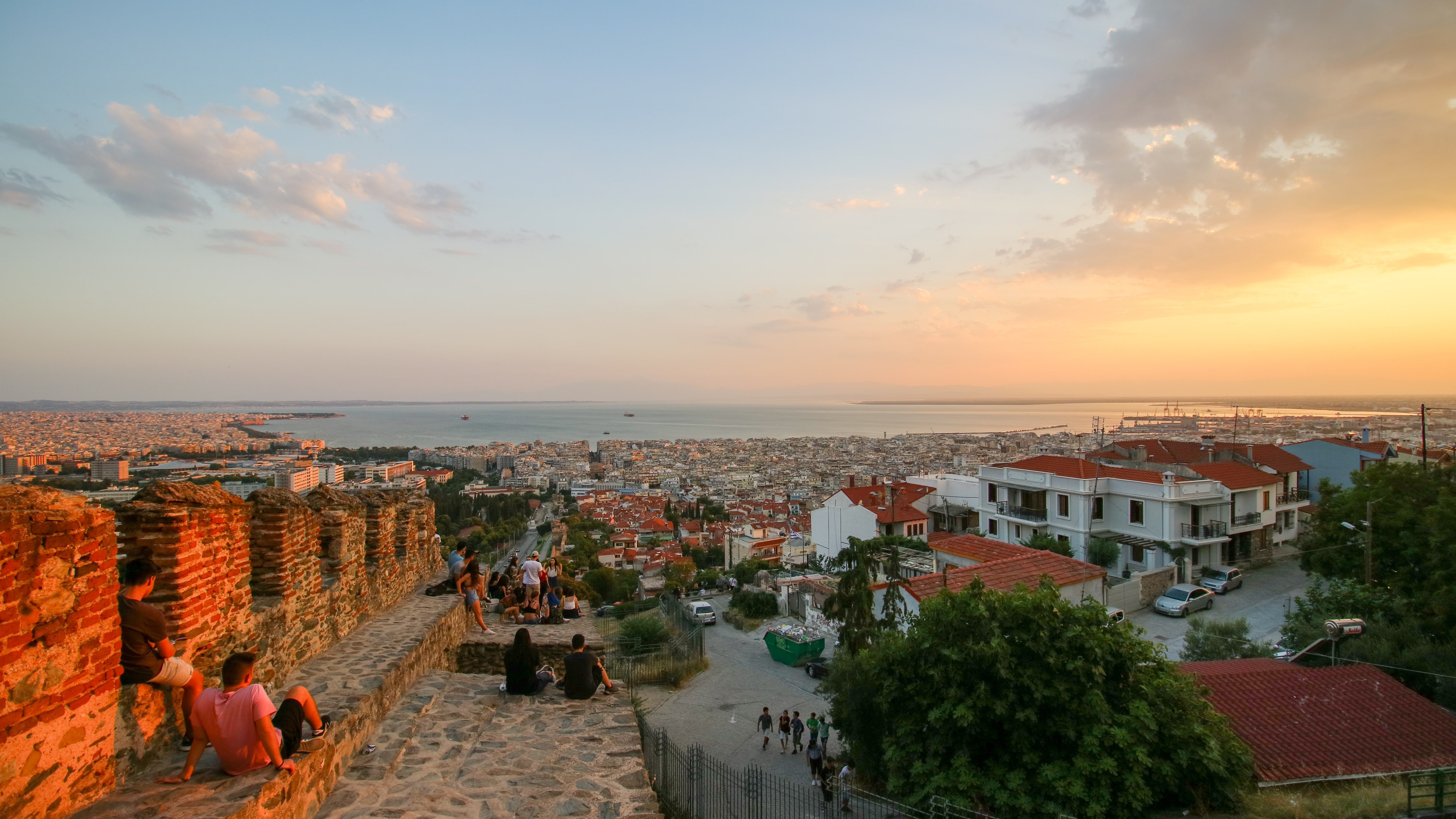 Thessaloniki
Thessaloniki is the second largest city of Greece and is one of the most important ports and economical centers of Macedonia and whole Balkan Peninsula for more than 2300 years. Located near Thracian see it is a modern metropolis which turbulent history and cosmopolitan character gives a special beauty to the city.

Often overshadowed by the idyllic Aegean Islands, and the ancient glories of Athens, Thessaloniki has many stories to tell starting from it's foundations in 315 BC and fortune to have a "royal blood" of Alexander the Great and Philip II, King of Macedonia. The city filled with the numerous monuments of the three empires - the Romans, the Byzantines and the Ottomans - as well as many traces of its multireligious past that tells stories about different eras, civilizations and their lifestyle. Get lost in the city to feel the uniqueness and experience the past of the city Thessalonians are so proud of.

It is easy to fall in love with Thessaloniki because of it's charm and chaos mixing with the remarkable history and culture, and romantic sea views.
Helpful tips
---
Restaurants. Greece is very expensive, especially during the season, and we are not lovers of fancy restaurants. But we can recommend you couple nice places for budget travelers. If you are meat lover try Kebab grill, even though kebab is Turkish dish, this small Thessalonian restaurant can make them super tasty, we loved it!

While wandering around the city center you will find plenty of various street food. Pizza is popular and there is one good shop located in Dim Gounari street, with yellow signboard and written name on it "First".

Markets. In Thessaloniki as in every other location on the world enjoyed by tourists you will have a chance to buy overpriced souvenirs. There is couple bigger shops in the city center but their working hours are very shortly. In small groceries shops, where prices are similar as in all Greece.

Transportation. To get to Thessaloniki you can use plane, train, bus, car or any other transport you feel like using. As it is the second largest city in Greece and the most important city of Macedonia region, it has great accessibility and tourists can find it easy to get to the city and around.

In the city it is common to use public transportation such as buses which drives around the city.
Best of luck planning your holidays in Thessaloniki!

Is there anything else you would like to visit while in Greece?

If you have anything in mind, please let us know and let's discuss it.

For more traveling tips subscribe to our newsletter!