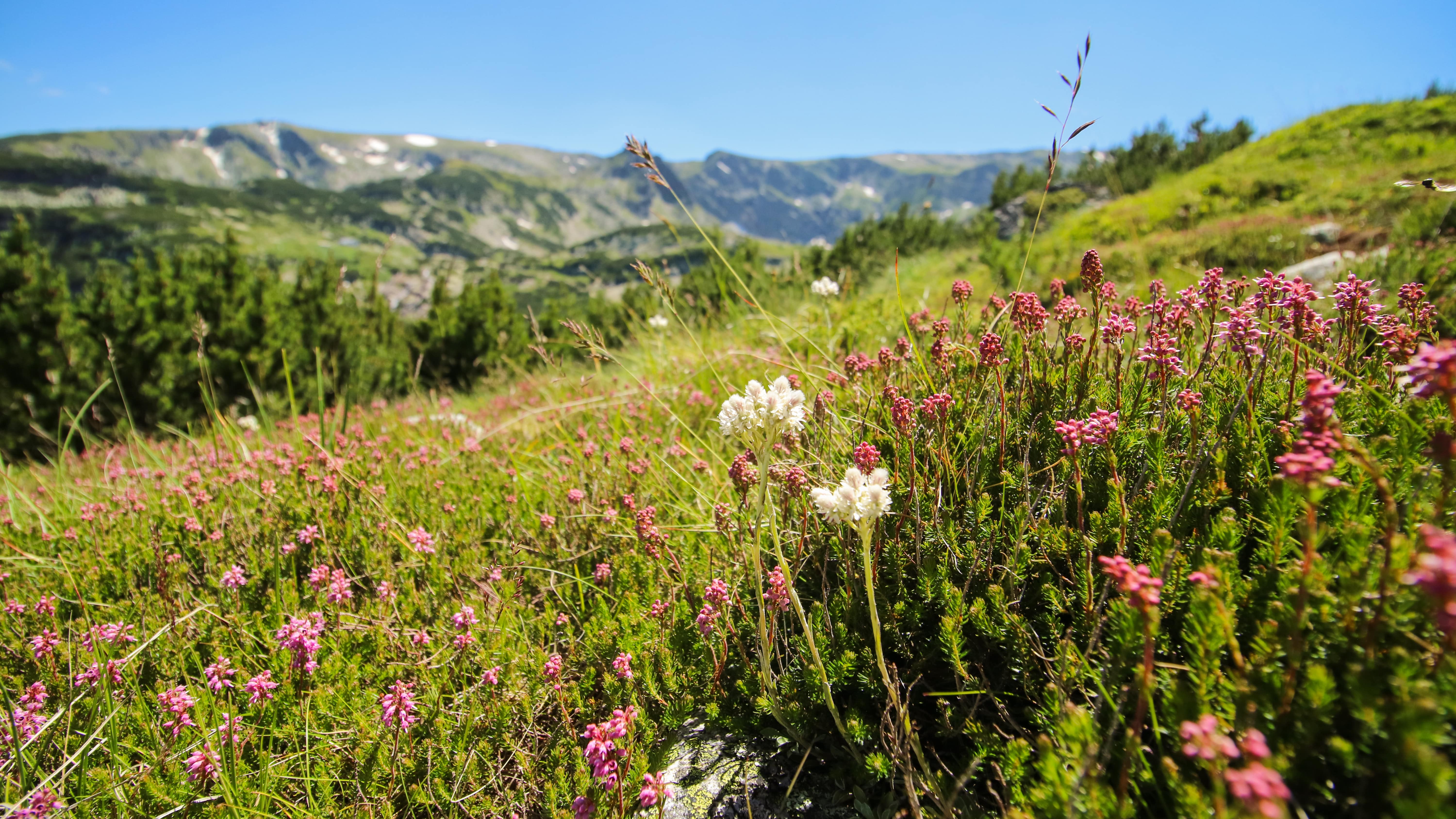 Rila Mountains
The great Rila Mountains are the most stunning alpine range in Bulgaria and the highest in whole Balkan Peninsula. Rila has it's own special charm fed by legends and stories about them, since Tracians gave mountains the name of Rila "well-watered mountain". This inspire awe for their history and extraordinary beauty. It is a peaceful habitat for deer, wild goats and falcons.

Rila is famous for it's unique preserved nature and is a paradise for the lovers of the outdoor activities. Its gives plenty of opportunities for trekking, snowshoeing and ski touring trips also the area is a popular rock climbing destination.

Musala peak – heart of Rila mountains and the highest peak in all Balkan Peninsula (2925 m). Surrounded by 100 other mountains towering above 2000 m is popular among hikers and nature lovers.

The Seven Rila Lakes is one of the iconic attractions in Bulgaria and a must visit sight for every traveler, no matter a hiker or not. These glacier lakes spread among impressive peaks and deep gorges, and fascinates every visitor with it's crystal clear water and surrounding sceneries. The highest lake is located at about 2500 m above the sea level and is named The Teardrop because of its shape. The Seven Rila Lakes area is a part of many trekking routes and which are perfect for seasoned hikers, but also for nature lovers with less hiking experience. No surprise that is one of the most visited places in Rila mountains.

Rila Monastery is the most gorgeous, peaceful and authentic place in Bulgaria, it is also the biggest monastery in whole country. Founded in the 10th century by the saint hermit Ivan Rilski monastery suffered a turbulent history, fires and plunders, so today we can see only whispers for its past glory. Nowadays it is a UNESCO World Heritage Site famous for its frescoes and architecture. It's a huge tourist attraction and during the summer it is crowded with tourists, nevertheless, a must visit places in Bulgaria!
Helpful tips
---
Hiking in Rila mountains. We made a two days hiking through Seven Rila Lakes, Damga/Vazov peak to Rila Monastery. Trekking route is quite well-marked and can be done self-guided. We strongly advice you to follow the signs carefully and study the route before. We trusted our GPS on a first day thus ended up going off-road. That was quite dangerous! You can also book a guided tour which is safier if you have less experience in hiking.

There is a good network of mountain chalets and shelters to spend the night or you can just make a camp where it is allowed. Temperature is low and nights are cold in the Rila mountains so if you are planning to camp, take a proper clothing with you!

Transportation. The best way to access Rila Monastery is going by car but you can also take bus or taxi from Sofia. Asphalt goes up to the Monastery area. To reach the Seven Rila Lakes you will need take a ride to the Pionerska Hut (1585 m.), from where a chair lift goes up to 2150 m elevation. Or you can hike to make it more adventurous!

Markets. Near the Seven Rila Lakes and Rila Monastery as in every other location on the world enjoyed by tourists you will have a chance to buy overpriced souvenirs. In villages at the foot of mountains are some small groceries shops, where prices are similar as in all Bulgaria.
Best of luck planning your holidays in Rila Mountains!

Is there anything else you would like to visit while in Bulgaria?

If you have anything in mind, please let us know and let's discuss it.

For more traveling tips subscribe to our newsletter!