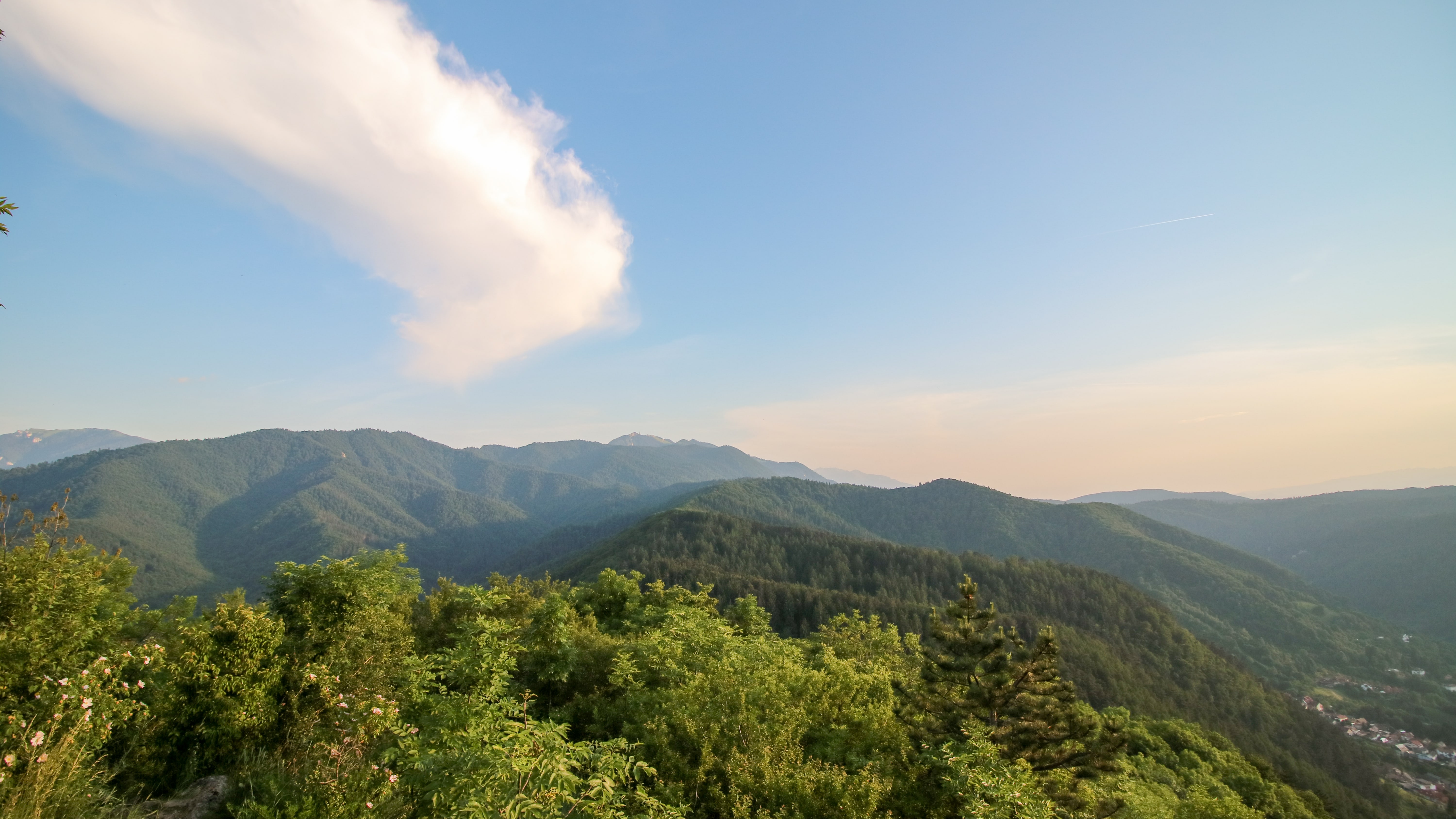 ROMANIA
Authentic, natural and cultural are the best three words that capture Romania as a country. For us it was a country of amazing people, mountains, mines, nature, monasteries, fortified churches and castles. Geographically it is a southeastern European country known for the Carpathian Mountains going through, as well as, forested region of Transylvania. It is famous for its preserved medieval towns such as Sighisoara, many fortified churches and, of course, castles. Many big cities in Romania hold unique history and peculiar architecture. Romanian capital went through a lot during Communist regime, now it holds the largest administration building in whole Europe.

While visiting Romania you can choose where to go according to your preferences. It's a huge country and has a lot to offer. From vast mountains to stunning beaches in Danube delta. Also, if you choose nature, keep in mind bears, they are not only a legend - they are real here. Stay safe!
What to expect
---
Romanian lei. If you have euros or dollars, it is considerably easy change money at any bank or exchange center you go. Taking money from your card in local ATM's does not cost when you use "Revolut" or equivalent cards.
Romania has four season weather. It has Carpathian Mountains located in north and center of the country. The climate here depends on your exact location or elevation, however, in most of the country it remains pleasant for most of the time. During summer months it can get very hot (up to around 35 degrees), with many hotels without air conditioning systems. On the other hand, in some places, you can see snow in July. Usually, during winter days it gets cold and you get snow in most of the country. So, always check what kind of clothing to take with you depending on where you go and what is the weather forecast there.
The official language is Romanian. Younger generation mostly speaks Romanian and English while older generation only speaks Romanian. However, there was no problem communicating if you know at least one of these languages. You can always use translator.
Well we think that the best time is late spring or summer months, when it is already warm, and the temperature rises above 20 degrees. It depends on where you go, because Romania is huge and has high mountains where even during summer months you can find snow.
We used Orange telecommunication network, it is said to be the biggest in Romania and covering most of the country's territory. We did not encounter any problems neither in north, nor in center, nor in south or east of Romania. Price was relatively cheap, we paid around 11 euros for card and for unlimited calls, messages and 36 GB of internet.
Hitchhiking through Romania was the best we experienced so far on average taking up to 5 minutes to catch a car. However, it was different through regions as we covered the whole country from north to central and then from central to south east. First, the north and central part were crazy, where you could always catch a car in less than 5 minutes. Then south part, near Bucharest city was a bit more complicated. However, in the rest of the country it was easy.
In Romania we had encountered problems with accommodation and want to share our experience of what works and what does not. Unfortunately for us, Couchsurfing is not so popular among Romanian people, thus, we often had to stay using either Booking or Airbnb. We also encountered that some of the hotels are registered on Airbnb, yet, they do not get any mails or notifications from Airbnb. Only once we arrived, we got informed that the place is occupied and there are no additional rooms left. Owner advised us to use Booking instead. After discussing this with locals, they agreed about this problem and asked us why we did not try to stay in monasteries as we visited so many of them while traveling through whole Romania. For us it was already to late, however, if you have a chance and decide staying in a monastery overnight, according to locals it is common practice and they gladly accept people asking from none to little money for a night.