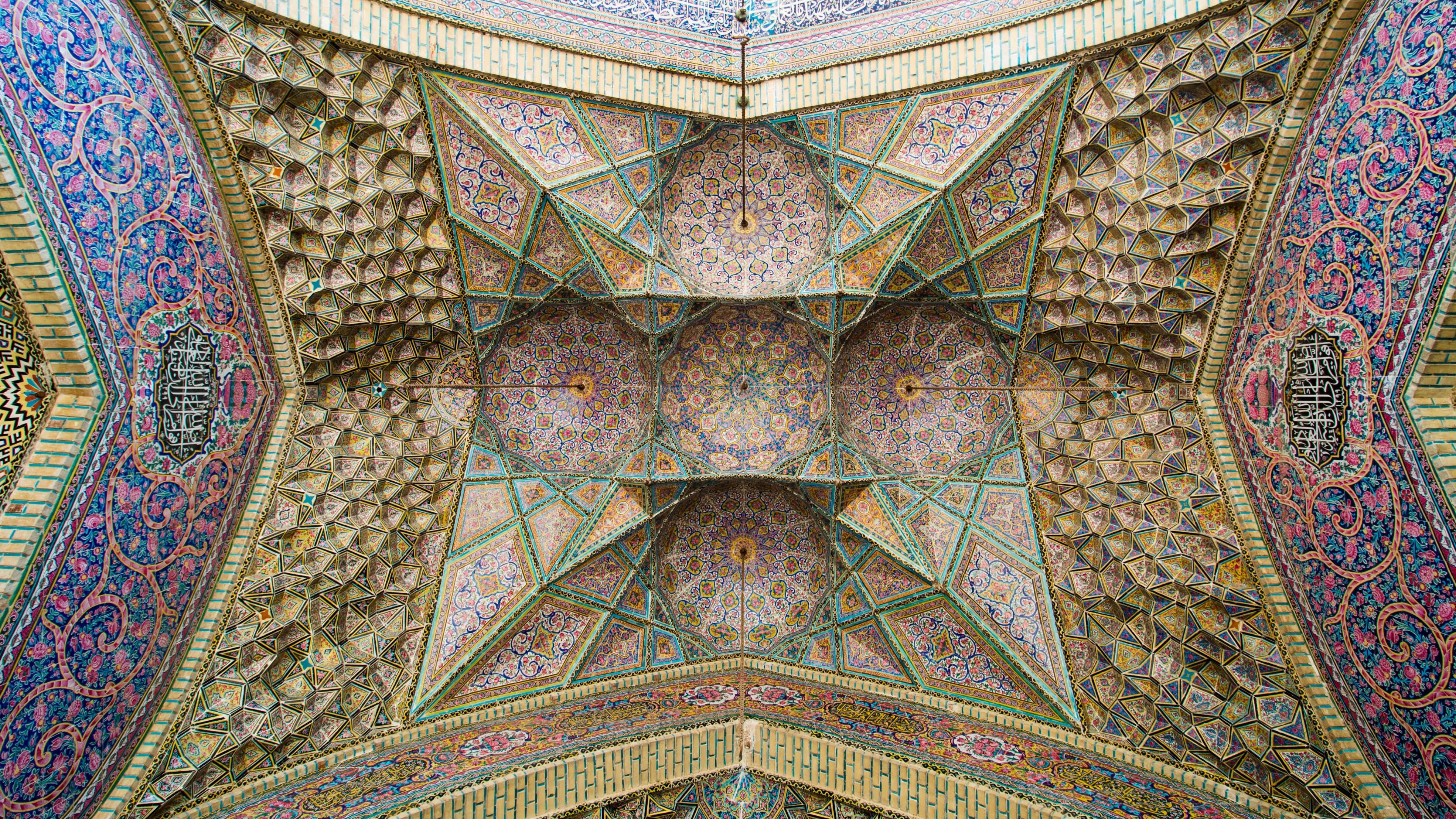 IRAN
Marvelous, restrained and truly amazing are the best three words that capture Iran as a country. For us it was a country of incredible people, history, mountains, deserts, nature, mosques, castles, delicious cuisine and strong traditions. Geographically it is an Asian country known for its strength, huge oil reserves, traditions, religion, ongoing difficulties with its foreign policy because of the nuclear deals and sanctions throughout the world. It is famous for its historic past as it was once the heart of Persian Empire, here stands extensive marble ruins of its capital – Persepolis founded by Darius I by 6th century B.C. Many big cities in Iran hold unique history, peculiar architecture together with infrastructure for specific purpose. Nowadays, the modern capital, Tehran, is home to luxurious Golestan Palace, seat of the Qajar Dynasty (1794–1925), one of a kind Jewelry museum and modern landmarks such as the 435 meters high Milad Tower.

While visiting Iran you can choose where to go according to your preferences. It is a huge country and has a lot to offer. From vast mountains in the north west to stunning deserts in the south east, or from jungles in the north east to salt islands in south. Also, if you choose nature, keep in mind to always have water, it can get really warm here! Especially in the summer.

Even though Iran has variety of locations you can discover, the main thing why you need to visit this marvelous place is its people. We were lucky enough to experience Iran in the best way possible – together with locals. We are happy that during our whole trip we stayed with local people, getting to know their traditions, different kind of cuisine, points of view and way of life. We would rank the possible landmarks which you can see in the country only as 1/3 of the experience you can have in Iran while the other 2/3 is discovering the country through its people. If you need any advice of how to do that, reach out!
What to expect
---
Iranian rial. If you have euros or dollars, it is super easy to change money at any bank or exchange center you go or even on the street where you will find so called "open markets" (people with piles of cash on street acting as walking exchange points).

VERY IMPORTANT. No international cards work in Iran. (Forget about using your Mastercard, Visa or any other international bank card)

Once in Iran it is hard to get money if you do not have cash. Best way to get money inside the country is to bring cash with you. (If you are not sure how much you need, bring extra.) On your arrival you can open a local bank account special for tourists and put your money inside if you do not like to have all your cash on you.

Keep in mind that you will only be able to leave the country with maximum amount of 5,000 EUR per person. Even though, you can bring inside the country as much as you like.
Iran is a huge country and different parts of it has different climates throughout the year. Basically, for most of the country it is a hot, dry climate characterized by long, hot, dry summers and short, cool winters. Subtropical aridity of the Arabian desert areas and the subtropical humidity of the eastern Mediterranean area influences Iran's climate. So, most of the days here you will not experience any rain, it will be hot and sunny. Be careful with traveling through summer as it can get even too hot sometimes.
The official language is Persian (Farsi). Both younger and older generation mostly speaks Persian and quite a lot of people know little English. However, even when people did not speak English there was no problem communicating as people from Iran are so welcoming and warm that you can understand what they mean without words. Also, you can always use translator.
Well we think that the best time is early spring or autumn months, when it is still not so warm or temperature already cooling. The temperature at the time should be below 30 and that is comfortable. Of course, it depends on where you go, because Iran is huge and has high mountains or north parts where even during summer months you can find snow.
We used Iran Cell telecommunication network, it is said to be the second largest in Iran and covering most of the country's territory. You will find places where it will not work, for instance Hormuz island. Other than that, we did not encounter any problems neither in north, nor in center, nor in south of Iran. Price was relatively cheap, we paid less than 7 EUR for card with some calls, messages and 10 GB of internet for a month. We replenished our internet data few times for 2.5 EUR to get 10 GB of data. It is easy and can be done by any person(local) who knows the language.