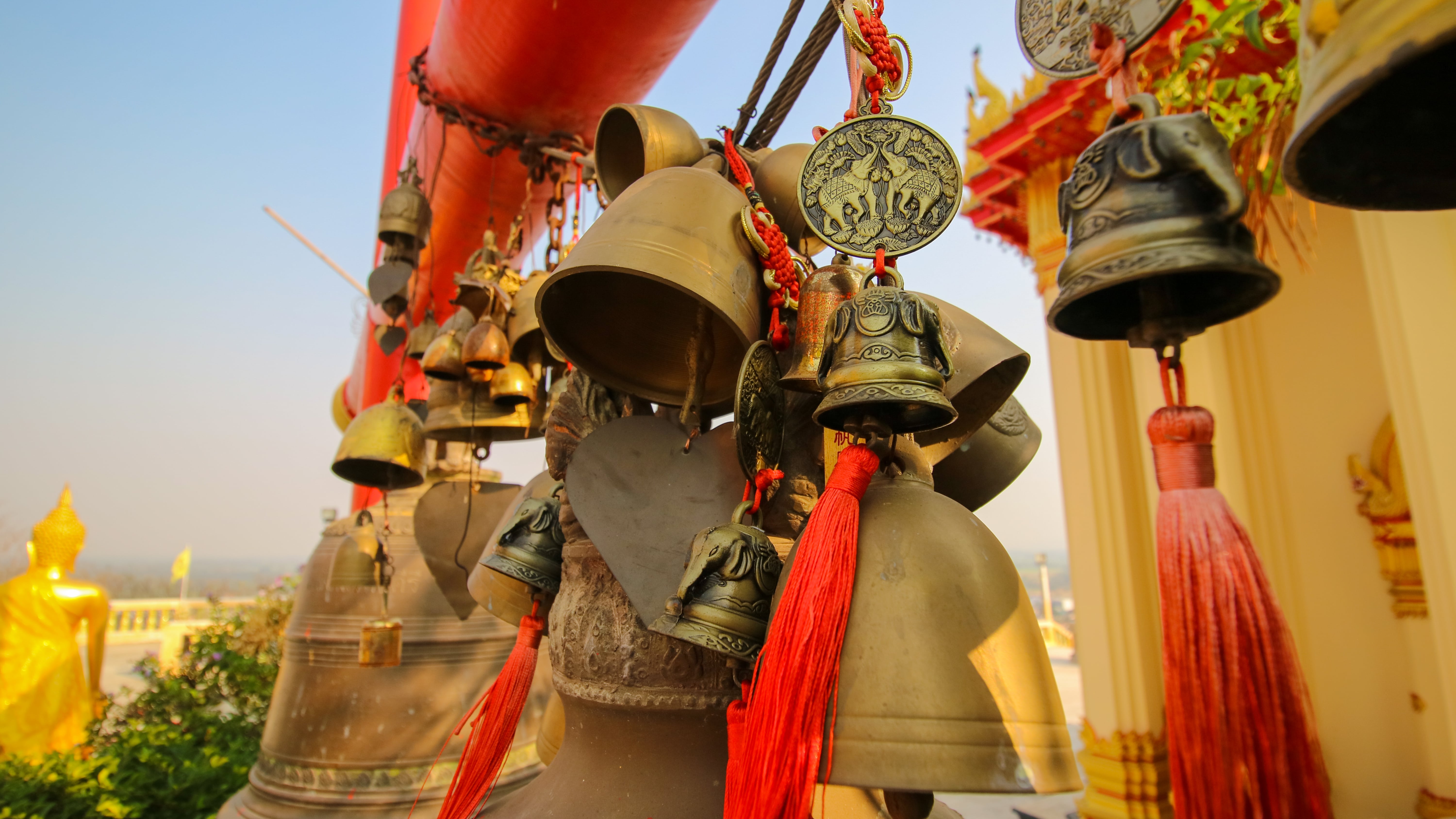 THAILAND
Thailand is a friendly Southeast Asian country which is obsessed with food. For most it is well know for its tropical beaches, glittering temples, opulent royal palaces and deep Buddhism culture. On top of visiting ultramodern Bangkok cityscape, people tend to explore the nature and mountains in the north or most amazing beaches and limestone islands in the south. Thailand tempts all sorts of visitors may it be hedonistic, cultured or just curious.

We believe Thai cuisine plays pivotal role in Thai culture and is idolized all over the world. The warmth, generosity and relaxation are three words which comes to mind when we remember our Thai cuisine experience. Additionally, it is always good to know whether the ingredients are fresh and locally collected. Expect seafood, chilies and lemongrass to be widely used in local cuisine. Mostly, you will be able to choose what kind of flavor you want in your dish, be it salty or sweet, spicy or sour. You will meet hundreds of people every day eating in local markets, food stalls, noodle shacks, seafood pavilions or other places like restaurants. However, we want to encourage you to not miss out on an opportunity to try local cuisine in markets! There you will also have a unique opportunity to learn how simply they are making these at first glance complicated dishes. Bon appétit!

In our opinion, once in Thailand the most important thing is not to spend too much of your time in big cities. Outside the obstructed cities and towns, you will find different Thailand. Simple nature including huge mix of rice fields, tropical forests and small villages is the heart of rural Thailand. In most villages you will find that the life is going in a completely different rhythm than in the cities, everything is tied to the agricultural clock, especially hard not to hear the cocks singing in the mornings. While visiting the north of Thailand, you have unique opportunity to climb the highest mountain in Thailand or visit national parks surrounded by mountains, filled with caves and many stunning waterfalls. On the other hand, when you go south you witness one of the world's most amazing beaches combined with spectacular limestone cliffs which poke out like nowhere else.

Thailand would not be Thailand without deep and colorful religious devotion. As a Buddhist nation Thai people are closely tied to the celestial world and through years have built many stunning pagodas all over the country. In both cities and villages, you can find sun reflecting temples and golden Buddhas mixed within nowadays landscape. While going to some pilgrim sites you will find ancient bayan trees winded with cloth – this happens when monks want to honor the spirits. So far, the greatest experience in Thai shrines we had together with local family, when together we visited wish granting pagodas near Chiang Mai. We were able to witness the multiple rituals of wish making and what you need to do in order to succeed. Also, it was a unique experience to wander around hilltop temples in northern Thailand, exploring various pagodas in national park areas. It is always possible to spend time with monks, just be polite and positive, they are always up for a chat. It is worth it!

Finally, one of our favorite places in Thailand is its islands covered with white sand beaches and jungle. Thailand has a generous coastline where most of the islands are surrounded by beautiful blue waters. In total there are around 1450 islands which is considered to be a tropical getaway for everyone. It does not matter where are you from or what your background is, you can easily choose an activity which suits both your budget and needs.

We know that someday we will come back and explore more of Thailand during another adventure!
What to expect
---
The currency in Thailand is Thai bath. Even if you do not have baths, it is considerably easy to get it changed from your currency in any bank you visit. Most of the ATM's in Thailand accept VISA or Mastercard. However, even if you use Revolut, you will be forced to pay a certain fixed bank fee (on our visit this was 220 baths, which is equal to 6.53 EUR). So, even if it is convenient and you can withdraw money from almost all of the ATM's throughout the country, it includes certain cost.

To avoid the ATM's cost, you can bring enough of cash with you on your trip. Both euro and dollar is very convenient and easy to change here. To lesser the costs, you can withdraw larger amounts every time you need cash. For instance, even though we had 200-euro limit of free cash withdrawal from our Revolut card, we decided to take out close to 300 euro per transaction as that was cheaper than to use two cards and pay the additional bank fee two times. In our opinion it is best to bring enough cash for your trip and then you can avoid the ATM fees.
Thailand has a tropical climate with a mean temperature of 28°C. The country covers quite a large distance, from its top in the north to the tip in the south is around 1650 kilometers. Therefore, temperature and climate vary greatly as well. There are three distinct seasons here. First is the hot season, which starts in March and ends in May. Then second is cool season from November to February and third is rainy season from June to October.
The official language is – Thai. This is sole official language in the country. It is a Kra-Dai language which is closely related with many surrounding regions and countries such as Lao, Shan, and numerous indigenous languages of southern China and northern Vietnam.
We would suggest visiting Thailand during cool and dry season someday between November and February. Especially, if you are not a fan of heat. Even though the temperature and weather can hardly be called cool at that time, you will find it going down to 22°C in central regions and 14°C in the north.
Thailand is quite expensive when it comes to internet and card. Even though the process to buy a card is quite easy and you can do it even in 7/11. We bought our True tourist SIM card in their official shop for 9 euros. It included some credit for calls and 9 GB of internet data which was valid for 8 days. There are monthly plans as well, however, we only planned to stay for a bit more than a week, so it suited us perfectly. To top up your credit you can visit any 7/11 or original True shop.
We would advise against drinking tap water in Thailand. Even though in some sources you could find that water is safe to drink. In most of the places you visit, people have water purifiers, which provides filtered water which is alright we suggest to doublecheck with your host or locals before you drink. We drank lots of filtered water during our trip and we consider it to be safe.
We did try hitchhiking in Thailand, and it was a very pleasant experience. Even though our first driver suggested that no one will stop for us and Thai people are afraid to approach foreigners (he just did the opposite), he also pointed out that we look decent, clean and not like "hippies" for some reason. So, we decided to try our luck and we were genuinely surprised how easy is to hitchhike in Thailand. The most surprising thing is that we got more rides from women through our first days than throughout our whole previous trip combined (around 20000 kilometers of hitchhiking through 15 different countries).
In most cities we visited it was very easy and a good choice to use platforms like Agoda, Booking, Airbnb or others. The prices there are genuine and reasonable! We mostly used paid accommodation in Thailand as Couchsurfing during cool and dry season was not that easy. There are some hosts in bigger cities, however, they do not respond often and are not that active at all. And regarding paid accommodation, there are lots of budget good value price ratio deals available if you look for it!