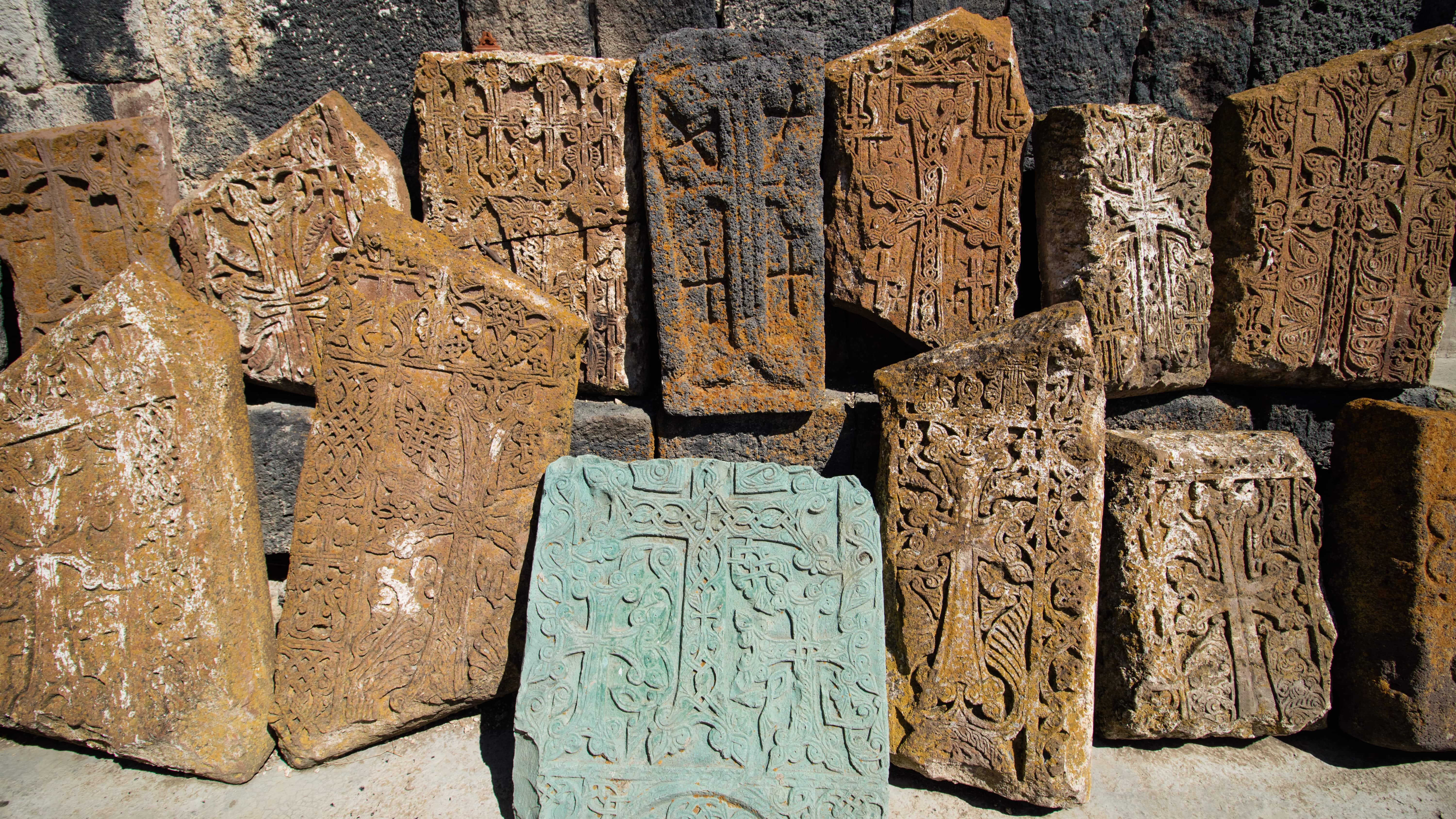 ARMENIA
Armenia is landlocked country situated in the Southern Caucasus Mountains and their lowlands between the Black and Caspian Seas. A nation, and former Soviet republic, which is not only landlocked but also trapped between countries which they do not get along with. It is the smallest of the former Soviet republics, bounded by Georgia on the north, Azerbaijan on the east, Iran on the south, and Turkey on the west. Only recently US House voted to recognize Armenian mass killing by Turkey as a genocide. Iran as Armenians says is "just Iran" while with Azerbaijan, country is still in conflict for Nagorno-Karabakh region. The only exception is Georgia which serves as a bridge to the outside world.

Currently Russia and Armenia are greatest "friends" and military allies. Strategically it is very important for Russia to keep its influence in the region as Russia needs Armenia as much as Armenia needs Russia. Armenia is Russia's only ally in the strategically crucial Caucasus. Russia would consequently, lose the entire Caucasus (which includes Georgia and Azerbaijan) if Armenia joined the Western Bloc – defined as America/Europe/NATO.

Therefore, Russia has two military bases in Armenia, sells it weapons and guards its border with Turkey. Armenia does not find security in Pro-Turkic Western Bloc and even if Yerevan and Ankara normalized relations, and former joined NATO – huge "ifs" – Turkey's greater weight could still threaten Armenia. NATO has, after all, long tolerated Turkish aggression in Cyprus, the Aegean Sea, the Middle East and against its own minorities. On top of that, neither Europe nor America provided no significant military aid to Armenians during the 19th and 20th century genocides. Moreover, Russia has a substantial "soft power" to prevent Armenia's leaving the former's orbit.

Russia supplies nearly all Armenia's natural gas and oil and has a significant position in its energy infrastructure. Russia also limits the amount of natural gas that Iran supplies to Armenia. Armenia's Soviet-era Metsamor nuclear power plant is also controlled by Russia. It generates about 40 percent of the nation's electricity. Country's communications are also in the hands of Russian investors and so on. Kremlin in many ways tries to make Armenia more and more dependent.

However, the thing is that Armenians do not even want to break away from Russia – unless Russia betrays Armenians first. They simply want to eradicate corruption, benefit from the political/economic freedoms people have in democracies, trade with the West and others and build a stronger Armenia. Even well-educated people from Armenia does not see any other choice or options as "to be friendly with the bear".

Throughout whole Armenia you will find many religious sites, people here are truly religious. As it is among the earliest Christian civilizations, it's defined by religious sites including the Greco-Roman Temple of Garni and 4th century Etchmiadzin Cathedral, headquarters of the Armenian Church. Also, Khor Virap Monastery is a pilgrimage site near Mount Ararat, a dormant volcano just across the border in Turkey.
What to expect
---
Main currency is Armenian Dram. If you have euros or dollars, it is considerably easy change money at any bank or exchange center you go. Taking money from your card in local ATM's does not cost when you use "Revolut" or equivalent cards.
Armenia has a highland continental climate with pleasant summers when temperature vary around 25°C or even 40°C in valley of Ararat and relatively cold winters when temperature vary around -5°C in the capital or below -46°C in some regions (Lake Arpi). The country has four dry seasons and sometimes it is described as a sunny country having a whole average of 550 mm of precipitation a year.
The primary official language of Armenia is Armenian. Most people knows Russian quite well and some of the younger generation knows English. Therefore, for us there was a slight chance to communicate even without knowing Armenian. However, be prepared that almost everyone will expect you to know Armenian.
The best time traveling to Armenia starts from late spring, summer to early autumn, when it is warm, and the temperature keeps above 20 degrees. It depends on where you plan to go, the country is part of Caucasus mountains, where temperature might be significantly lower than in other parts of the country.
In Armenia we had little to no problems when it comes to internet. It is relatively good. As long as you manage to get a strong signal, you will be fine.
Water is one of the national treasures of Armenia. Same as our home country they have huge underground water reserves. Armenians who we met are very proud of the water they possess, and you can safely drink from tap even in the capital. Also, as the country is part of Caucasus mountains, in mountainous regions they have plenty of good spring water to drink as well.
We hitchhiked the whole country. It is relatively easy and could be ranked as an average of up to 15-20 min which you need to wait for a car. It has pros and cons as probably every country. In the north, when we just entered the country through border with Georgia almost every single car who stopped was trying to rip us off (fortunately not rob us). It was very helpful that we knew some Russian and were able to communicate with the drivers. The further we went into the country, the better it got. First, we faced little to almost no traffic as we chosen a road which is currently under repair and almost no people go through there. However, we managed and after hitchhiking almost at night we reached a bigger city where we could easily find a place to stay. Moving south was a relief as there were more and more drivers who spoke English, were not interested into a possibility to rip us off but rather help us instead. The roads were getting better and better, more touristic places attracts more people and infrastructure follows. Going from capital Yerevan to south the roads were great, except near to Nagorno-Karabakh region where we felt like in Ukraine (Catastrophic road quality). Closer we got to the border to Iran more unfriendly were the people. Miserable and unhappy with their choice of life with no intention of helping others.
In Armenia we did not encounter big problems with accommodation. Unfortunately for us, Couchsurfing is not very popular here as also Workaway. We mostly used Booking and camped for couple days while traveling south to Iran from the Capital. It was quite cheap, and apartments we lived was in good location close to center. However, we would advise that reviews could be not very up to date. As in some places we stayed just after our arrival the host asked us to cancel the request and stay for a better price. Allowing them to get away from a Booking tax and for us no possibility to leave a review.