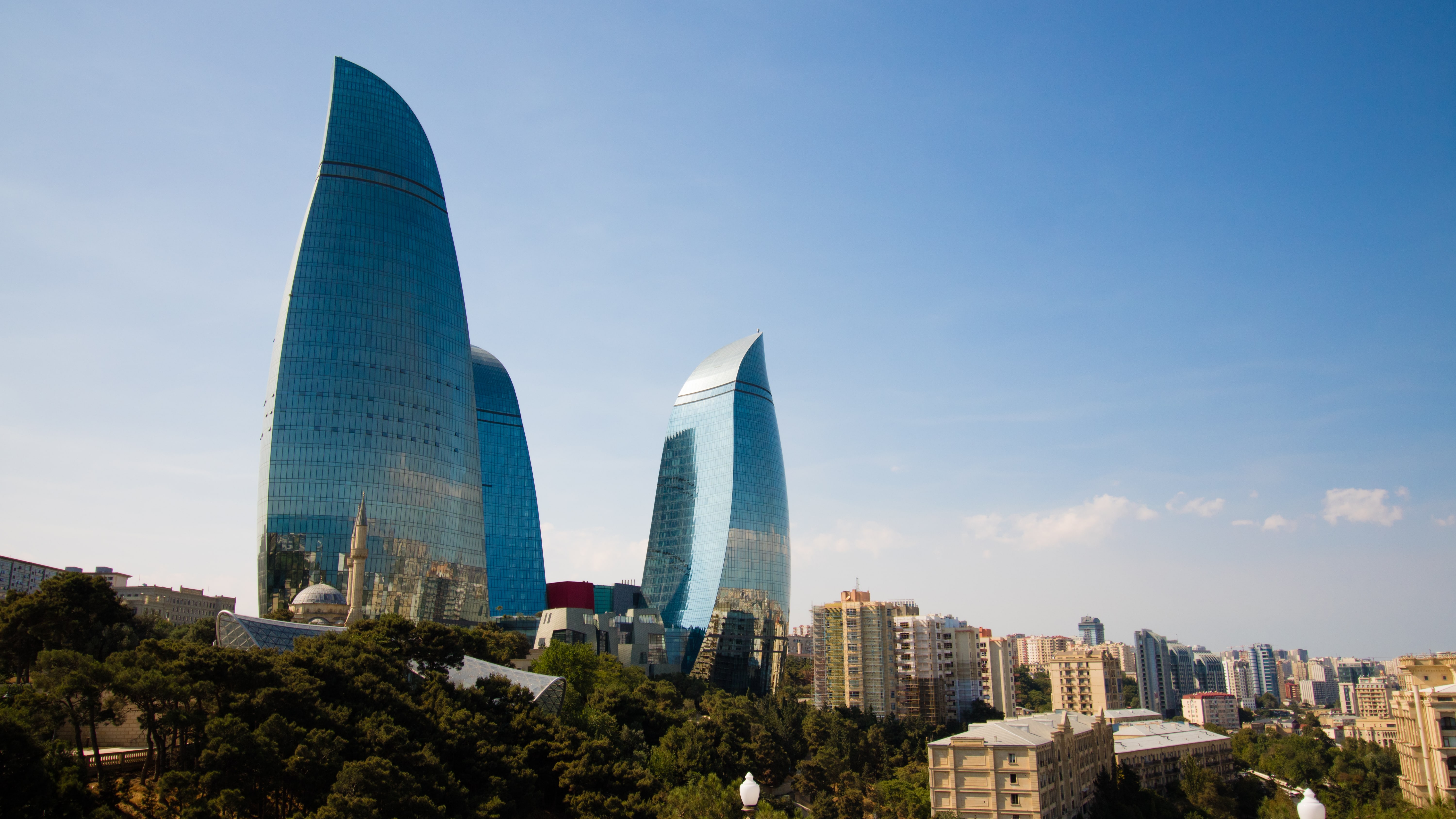 AZERBAIJAN
The Land of Fire - Azerbaijan - a country of contradictions and contrasts located in the southern part of the Caucasus. Neither Europe nor Asia, a footprint of ancient historical empires, the nation that transformed from the ex-Soviet to an oil-enriched modern country.

There are so many things to do and to see in Azerbaijan! Shining and dazzling capital Baku, where on the bay of the Caspian Sea behind huge ancient walls hides historical city remains. Outside the capital in a stretching semi-desert lie plenty of mud volcanoes. While in Great Caucasus Mountains you will find timeless rural houses and gardens of local villagers.

Azerbaijan is a multicultural land as it is a Caucasian country influenced by Iranian and Turkish cultures, that used to be part of the Soviet Union. This strange mix will leave you confused and fascinated at the same time.

Despite it's beauty and interesting history Azerbaijan is not popular travel destination yet. However, new easy visas, cheap hotels, numerous historical monuments and extraordinary landscapes are starting to attract significant flows of tourists from all over the world.
What to expect
---
Most nationalities require a tourist visa for visiting Azerbaijan (check it before your trip). The new 30-day tourist e-visa makes it easier (and cheaper) than ever to visit Azerbaijan. Application process through Official Electronic Visa Portal is quite was and straightforward. We applied for e-visa here (third party agencies services might cost you additional service fee). All you need is a photo of your passport ID page and an address in Azerbaijan (i.e. a hotel booking).

IMPORTANT! You must have a printed copy of your visa for immigration and keep the e-visa with you for the duration of your stay.
Main currency is Azerbaijan Manat. If you have euros or dollars, it is considerably easy change money at any bank or exchange center you go. Taking money from your card in local ATM's does not cost when you use "Revolut" or equivalent cards.
Azerbaijan has a continental influenced climate with hot summers when temperature varies between 20°C and 30°C and very cold, dry winters. The country is divided in three different climate zones. North of the mountainous regions are known for severe weather conditions and extremely cold weather during the winter months, with very strong winds and snowstorms. Southern part has less rain, warmer summers and a bit milder winters. The coastal areas are significantly warmer then the mountainous regions, due to the tempering effect of the Caspian Sea.
The primary official language of Azerbaijan is Azerbaijani or Azeri which is close to Turkish language as both of the belongs to the same branch. Most of people know English quite well, thus for us there was no problem communicating.
The best time traveling to Azerbaijan starts from late spring, summer to early autumn, when it is warm, and the temperature keeps above 20 degrees. It depends on where you plan to go, the country is part of Caucasus mountains, where temperature might be significantly lower than in other parts of Azerbaijan.
The nearest clear water spring is 40 kilometers away from Baku, thus, we would not recommend to drink tap water in capital. However, as the country is part of Caucasus mountains, we believe that in mountainous regions they have plenty of good water to drink.
We did not do a lot of hitchhiking in Azerbaijan, but we had both good and not so good experience. We were hitchhiking from Baku to Amburan beach. The driver who first stopped for us did not speak in English at all. Thus, we had an awkward situation when arrived to the Amburan as the driver was expecting money, but couldn't say it at first. Luckily, a local guy helped us to explain him, that hitchhiking is free and nobody pays for it. From the squeaking tires we understood that driver was very angry. However, we met also super nice people, who gladly took us and drove even better than we expected.
In Azerbaijan we did not encountered big problems with accommodation. We used Booking, as it was quite cheap, and apartments we lived was in good location close to center. However, we would recommend to pay attention to reviews. As our host was new in this business, we had some comments to him about the apartment.