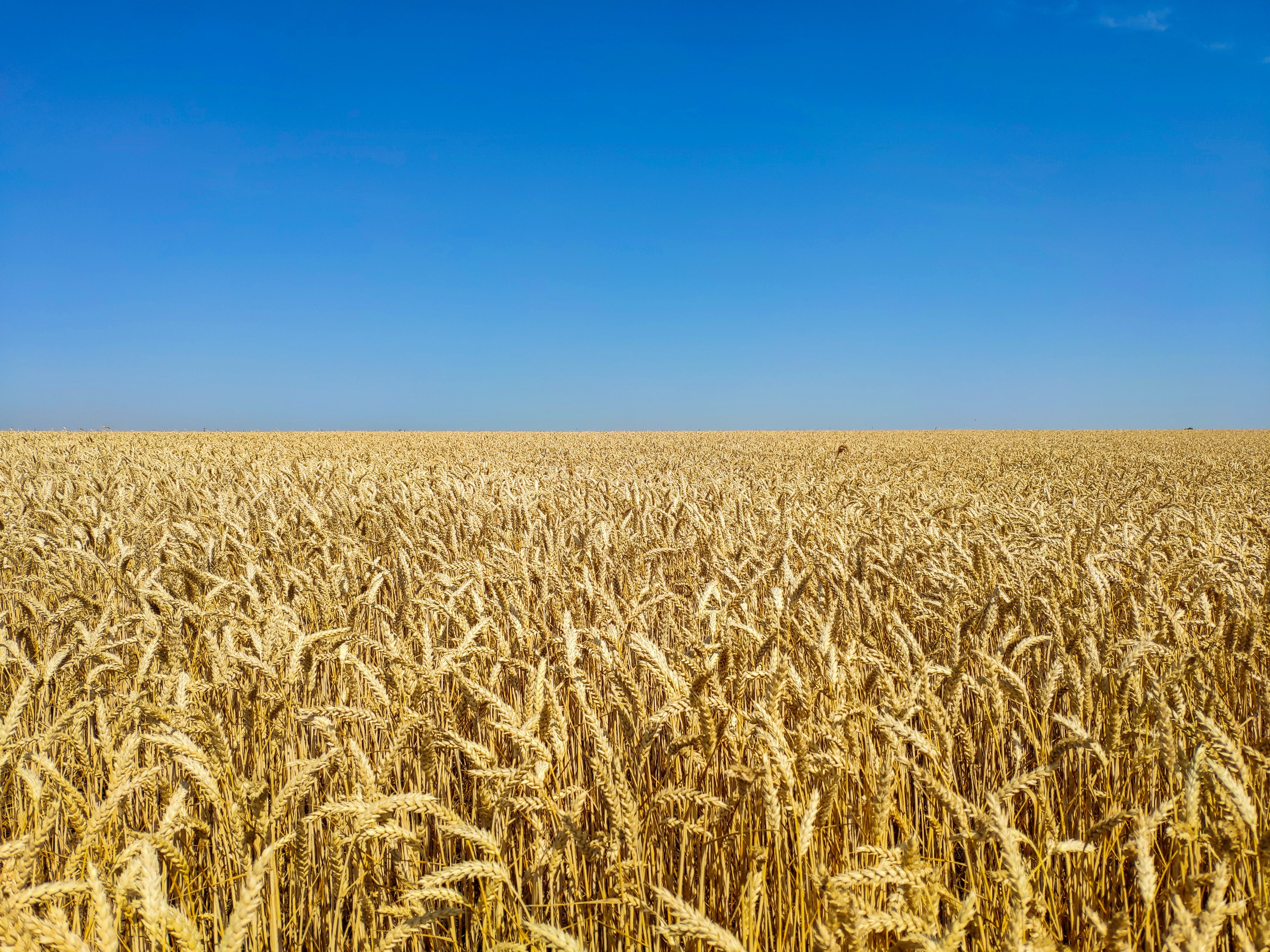 UKRAINE
Ukraine is an agricultural "Beast"! As per World Data Center (WDC) data Ukraine classifies more than two thirds of its territory as agricultural land, which is more than 40 million hectares. No wonder their flag represents yellow fields and blue sky. Winter wheat, spring barley, and corn are the country's main grain crops. While, sunflowers and sugar beets the main technical, or industrial, crops. The country is located in Eastern Europe subregion and has an estimated population of more than 43 million people according to "World population review" gathered data. While five cities have more than a million inhabitants, only the capital – Kyiv reach almost 2.8 million (Similar as whole Lithuania).

Now Ukraine is a developing country, currently at war with Russia, due to annexation of Crimea in March 2014 and ongoing war in Donbass region since April 2014. As well as, it is a member of United Nations, the Council of Europe, the OSCE, the GUAM organization and one of the founding states of the Commonwealth of Independent States (CIS).
What to expect
---
Ukrainian hryvnia. If you have euros or dollars, it is considerably easy change money at any bank you go. Taking money from your card in local ATM's might cost you. Even if you use "Revolut", some ATM's might charge you for withdrawing money. For example, "Privat Bank" ATM charges approximately 3 euro extra fee, however, you need to agree before it makes the withdrawal, thus, if you do not want to pay, just go find another ATM.
Ukraine has four season weather. It has Carpathian Mountains located in south west of the country. The climate here depends on your exact location or elevation, however, in most of the country it remains pleasant for most of the time. During summer months it can get very hot (up to around 30 degrees), with many hotels without air conditioning systems and during winter days cold. So, always check what kind of clothing to take with you depending on where you go and what is the weather forecast there.
The official language is Ukrainian. However, as it holds a lot of similarities with Russian language as both has the Slavic roots and uses the same alphabet - Cyrillic, you will be able to communicate using it instead. Younger generation mostly speaks Ukrainian, Russian and English. There should be no problem to communicate if you at least one of these languages.
Well we think that the best time is late spring or summer months, when it is already warm, and the temperature rises above 20 degrees. It depends on where you go, because Ukraine has an area of more than 600 thousand square kilometers, thus, we recommend to double check the forecast for the trip.
In Ukraine hitchhiking was comparatively easy we managed to stop cars within average of 15 minutes time frame. If you know the right spots where you should wait for cars, you will stop it even faster. Of course, there were times when it was harder, thus, we recommend covering as much of your route as possible on roads which are bigger and used by more people. In Ukraine people are really friendly and will always help you out if they can. Even if you do not know the language well you can always use hand signs, map or translator. Once we communicated with our driver in three different languages and it was quite fun as we understood most of the things he was explaining.
We had no difficulties with accommodation in Ukraine. Couchsurfing works quite well here, especially in larger cities as they tend to have more hosts. Nevertheless, we had used it in both Ukraine's smallest oblast capital – Chernivtsi & largest oblast capital – Kyiv. Experience was great, would recommend trying for everyone. Also, we tried wild camping and it worked out for us, we chose a great location for camping using google maps satellite. Last but not least are the hostels and apartments here in Ukraine. Usually they have good price and quality ratio, pictures pretty much show real situation in the premises. Platforms who work well here are both Booking & Airbnb. We had no problems using either.